Displate is a place where many water-cooler chats revolve around art. It's time to make these conversations a little louder!
From cyberpunk fairies to warm and homely paintings — to fuel their creativity, Displaters look for inspiration in all different places. We simply love to dig for new art and share our findings. That gave us an idea: why don't share some of them with you?
Today, as part of International Women's Day, we asked women of Displate to tell us more about their favorite artists and what exactly makes their art so dazzling. Hope you're ready because the feast for the senses has just been served.
Time to meet Displaters (and their passions) a little closer!
Anastasia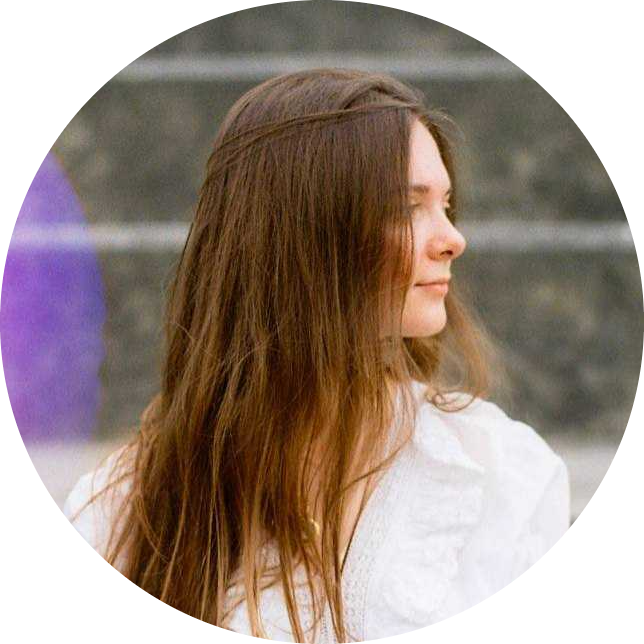 Lead Art Lover (also Pinterest Specialist at Displate)
Favorite artist: Anato Finnstark
Anato's artworks are simply stunning. In his interview with Displate, he said that he draws inspiration from Romanticism, which is one of my favorite periods in art history. Romantic artists took a more philosophical approach to creating art and started incorporating symbolism and mythology. Looking at Anato's designs, I can clearly see he follows their steps.
He also seems to have a firm grasp of visual culture, both in terms of conventional and modern iconography as well as video game art. Truly a feast for my senses!
Paulina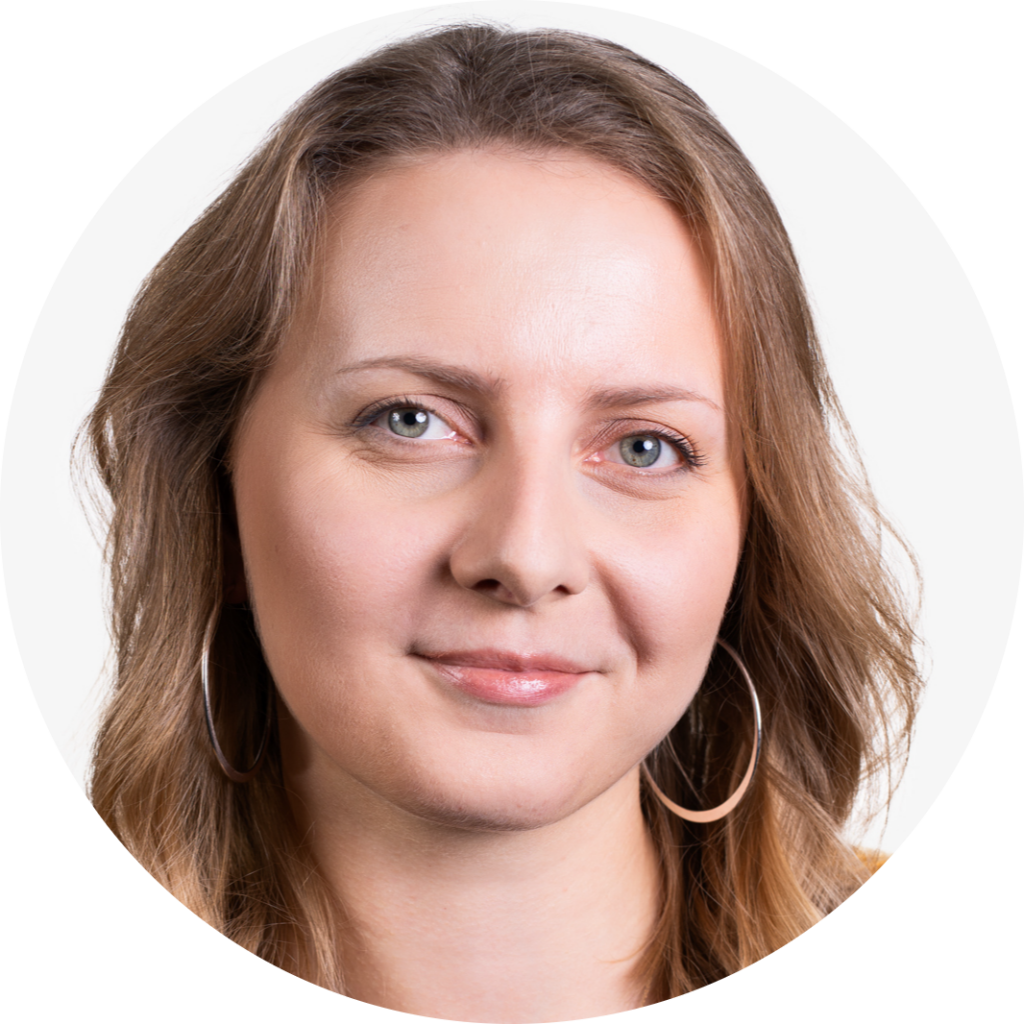 Office Manager at Displate
Favorite artist: Uma Gokhale
Uma's work is just so bright, warm, and beautifully feminine. I can almost feel the soothing touch of the sun on my skin. It makes me happy and longing for the summer at the same time.
Sylwia
A Pokémon trainer from Lavender Town in disguise (also Project and Research Specialist at Displate)
Favorite artist: Hidrico Rubens
His works give off strong cyberpunk-fairy vibes, which is an aesthetic that makes my heart (and eyes) really happy. Plus, we're both huge fans of Grimes – she's often the main inspiration behind Hidrico's artistic choices.
Veranika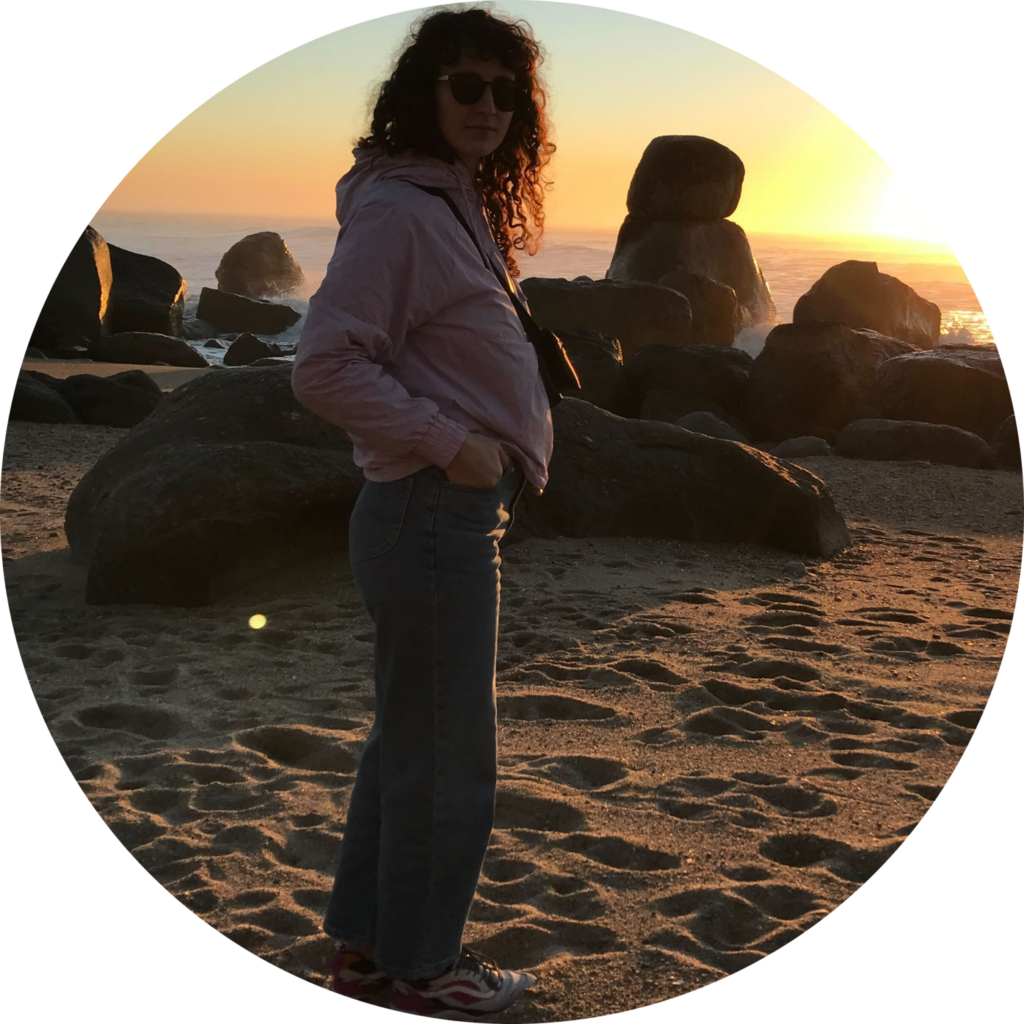 Improvising vocalist and performer, creating music for live theatrical performances and installation pieces (also SEM Chapter Leader at Displate)
Favorite artist: Francisco Fonseca
A Porto-based illustrator, Francisco Fonseca is great at creating pattern designs and painting landscapes and houses. His works often remind me of my grandmother's house. Somehow he manages to capture the same vibe, even though we're from different parts of the world. He also has these life & death designs, which I adore.
I even have two of his pieces on my wall!
Małgorzata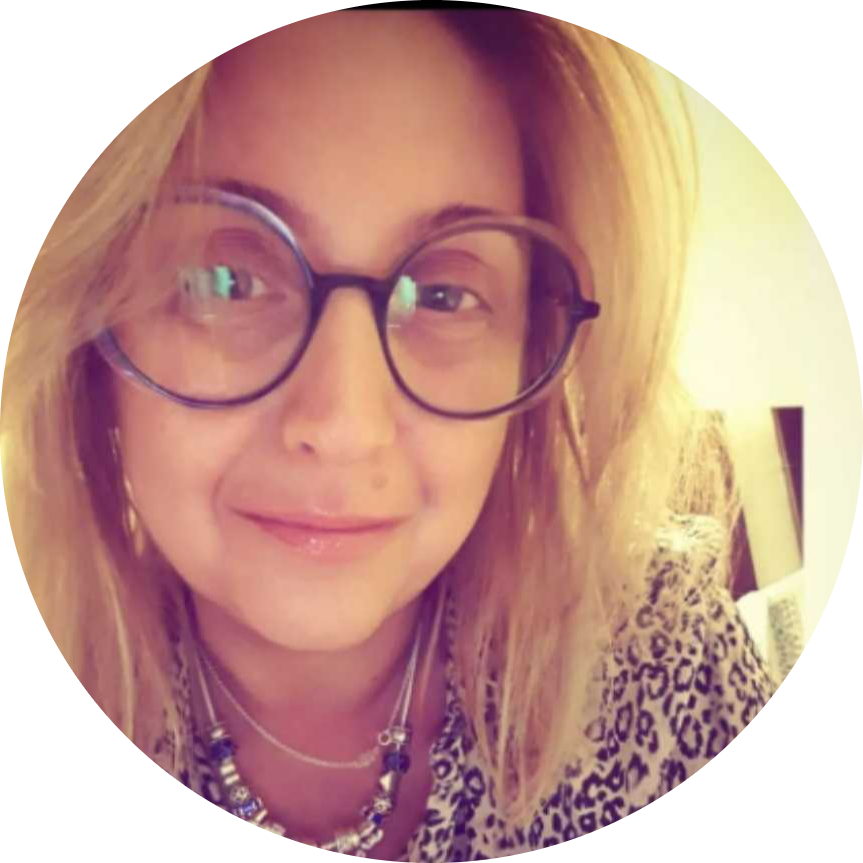 Multitasker by default, Ms. Do-It-All (also Management Board Assistant at Displate)
Favorite artist: Posteralize
Posteralize's designs mix everything that catches my eye: minimal art, retro cities, cars, watercolor, and some cooking-related art on top of that. No Displate disappointments from this artist – every collection is a gem!
Zuzanna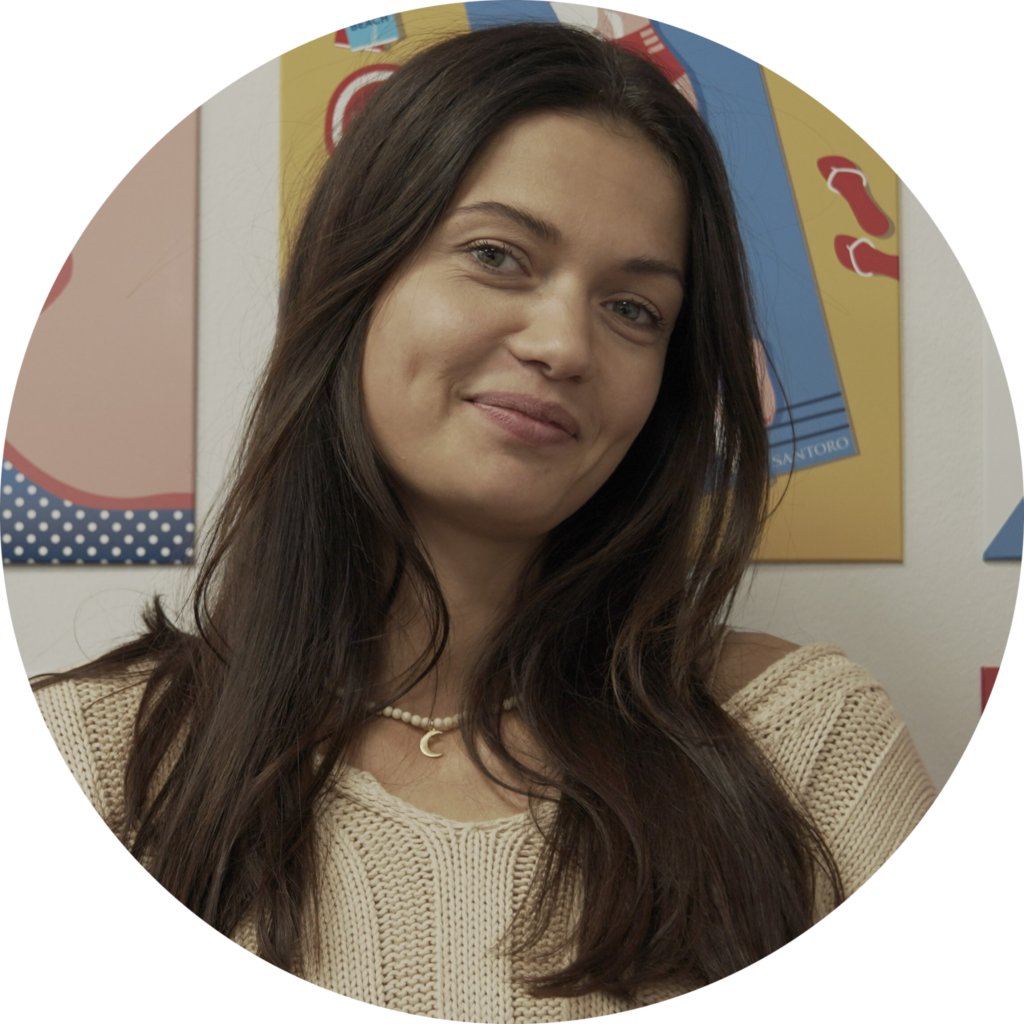 Art historian, arts & crafts passionate, ex-gallery owner & female art promoter (also Artist Manager and Ambassador at Displate)
Favorite artist: Eva Halfers
Eva is Dutch but lives in Porto. This alone is enough to make me super jealous!
I truly adore her style and her love for traditional crafts. Just by looking at some of her works, I feel like I'm on holiday. There's something really satisfying about her sense of color (she uses indigo a lot) and the way she creates those simple compositions.
Fun fact: she's Francisco Fonseca's girlfriend!
Anna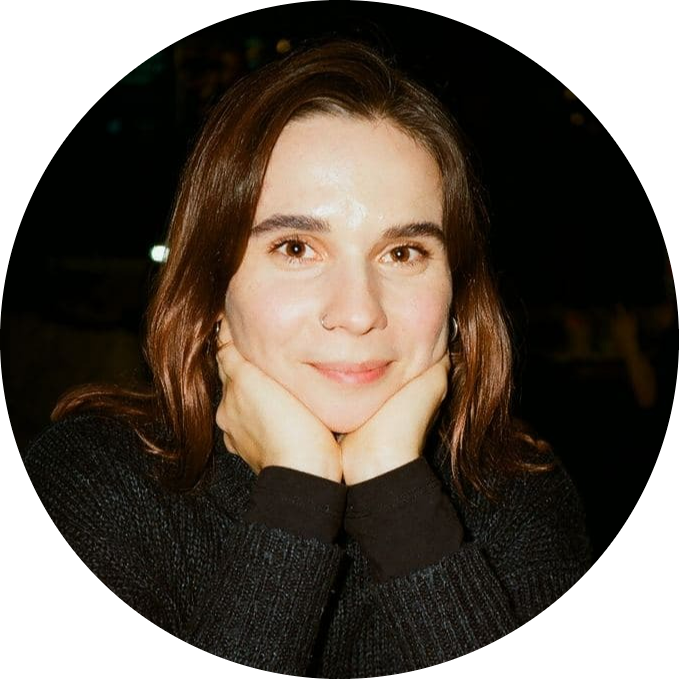 Loves doing yoga, baking cookies, and listening to good music (also Community Specialist at Displate)
Favorite artist: Dukhovnoe Litso
This young and strong lady from Irpin (a small city near Kyiv) creates amazing graphic artworks and videos. Her works are a combination of a homely vibe, genuine emotions, and exceptional attention to detail. She also makes these video artworks like movies you want to rewatch all over again.
Her works always make me feel inspired and happier. I can say she's a little bit crazy – but in a good way! She inspires me to be a little crazier myself.
Anastasia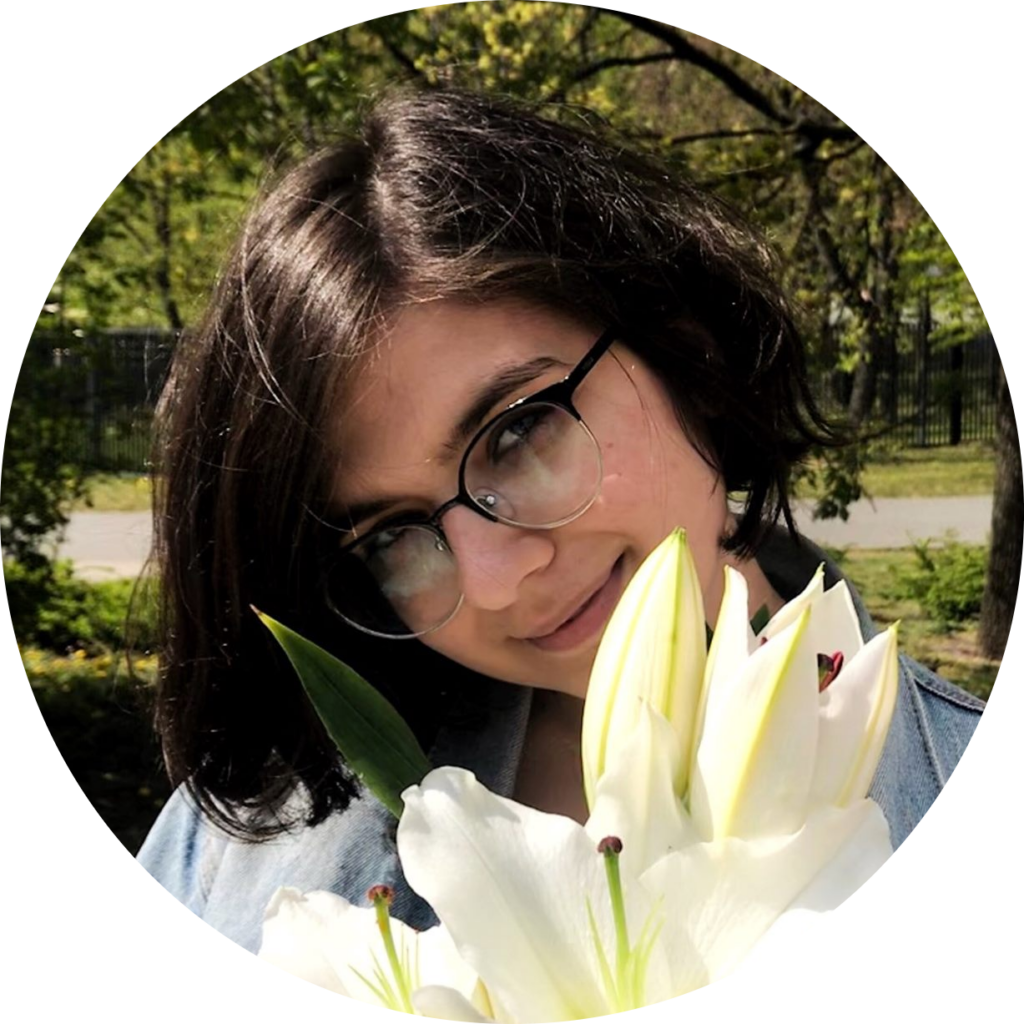 Slow Life Enthusiast (also Creative Content Specialist at Displate)
Favorite artist: Aenami
Aenami creates those dreamy and colorful artworks you could stare at for a long time. It's hypnotizing, like watching the Northern Lights shine.
While their artworks are mostly landscapes, I can still feel the emotion the artist tried to convey. They make me feel peaceful and hopeful and fill me with some nostalgia towards things I'm yet to experience.
Justyna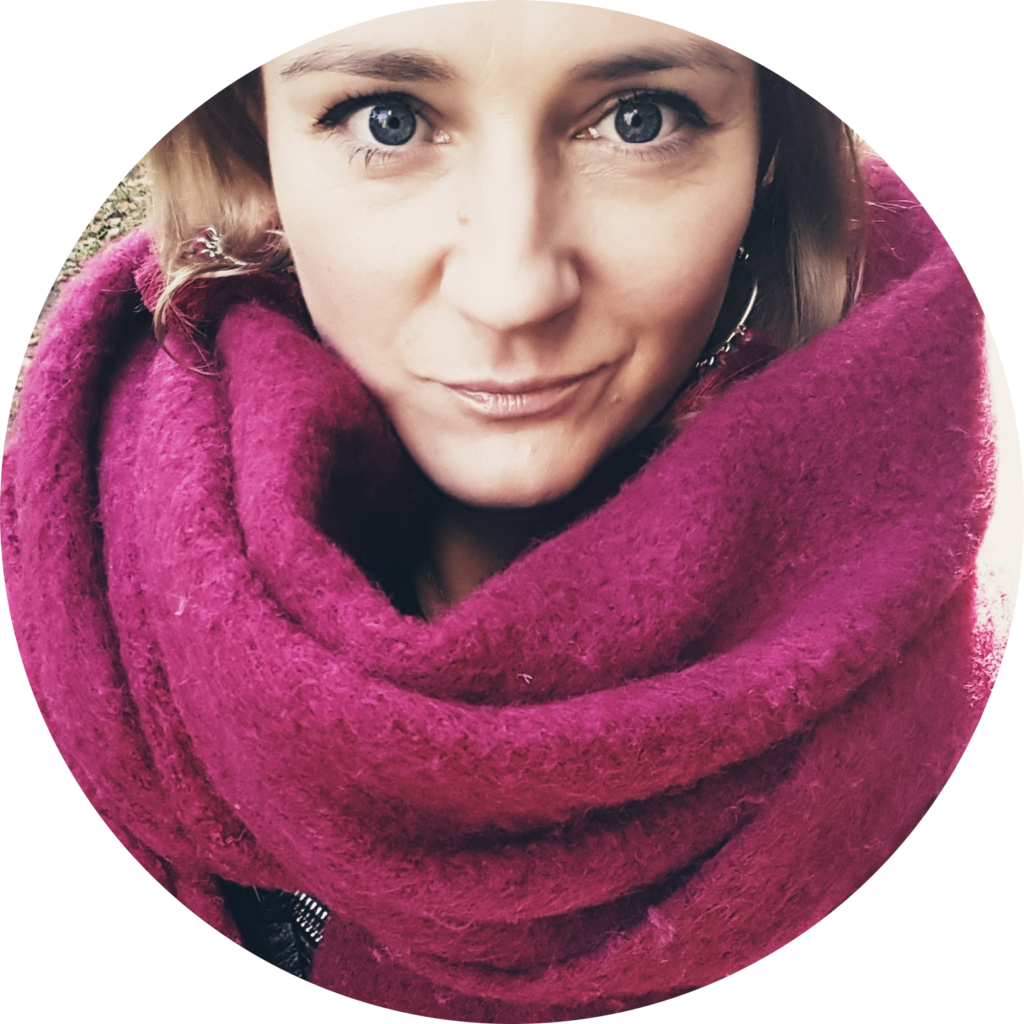 Freakin' speedy snowboarder (also Head of CRM & Retention at Displate)
Favorite artist: Tamara Lempicka
Tamara Lempicka is one of the most renowned 20th-century Polish female painters. I admire her feminism and courage – she was the type of a classy aristocrat you don't really see these days. My favorite Lempicka painting is her self-portrait in Green Bugatti. It's so distinct and expressive; just look at those eyes!