At Displate, we connect with incredible female artists from all over the world, and March is a time dedicated to celebrating and showcasing their talent. On International Women's Day, we are proud to put a spotlight on an amazing bunch: Marischa Becker, Scandygirl, Elora Pautrat, Marine Loup, and Natacha Einat, whose creative imaginations have blown us away time and time again. These talented women represent a diverse range of styles, geographies, and backgrounds, but one thing they all have in common is that they're flat-out awesome!
Scroll down to learn about their work, their motivations, and their outlook on art. Explore their shops by clicking on your favorite designs.
Marischa Becker
Looking at Marischa's artistic style for the first time, it's easy to notice a few recurring themes. The setting is, perhaps, the most obvious. Sweeping space vistas and otherworldly scenes are a standard fare for the South Africa-based illustrator. Her arresting, dream-like images may not be an actual ticket to the solar system's outer planets, but they're pretty much the next best thing. Let yourself be pulled into a swirling vortex of neon colors and stars. Buckle up and enjoy the ride!
"I live in South Africa and to find female digital artists here is pretty rare. Most of the time, people don't even know my gender, so when they find out I am female, they are surprised. I guess they don't really expect a woman to do this type of artwork."

Marischa Becker
IG: @marischabecker
Scandygirl
We all know that wild animals are usually portrayed as scary, but what if they were instead depicted as the majestic and beautiful beings they truly are? Jonna Hyttinen, a.k.a Scandygirl, was born in Haapajärvi, a small town in central Finland. She has drawn and painted for as long as she can remember, and wildlife has always been a big part of her art. Her watercolor drawings of bears, wolves, and big cats capture their ferocity and eerie mystical presence like no other.
"I've always wanted to do whatever I felt like doing instead of attempting to fit in with the "mainstream." My style and preferences have developed over time, and I think I'm getting close to the style I want for my art. I'm happy it's unique in it's own way, and a lot of people are interested in my work."

Jonna Hyttinen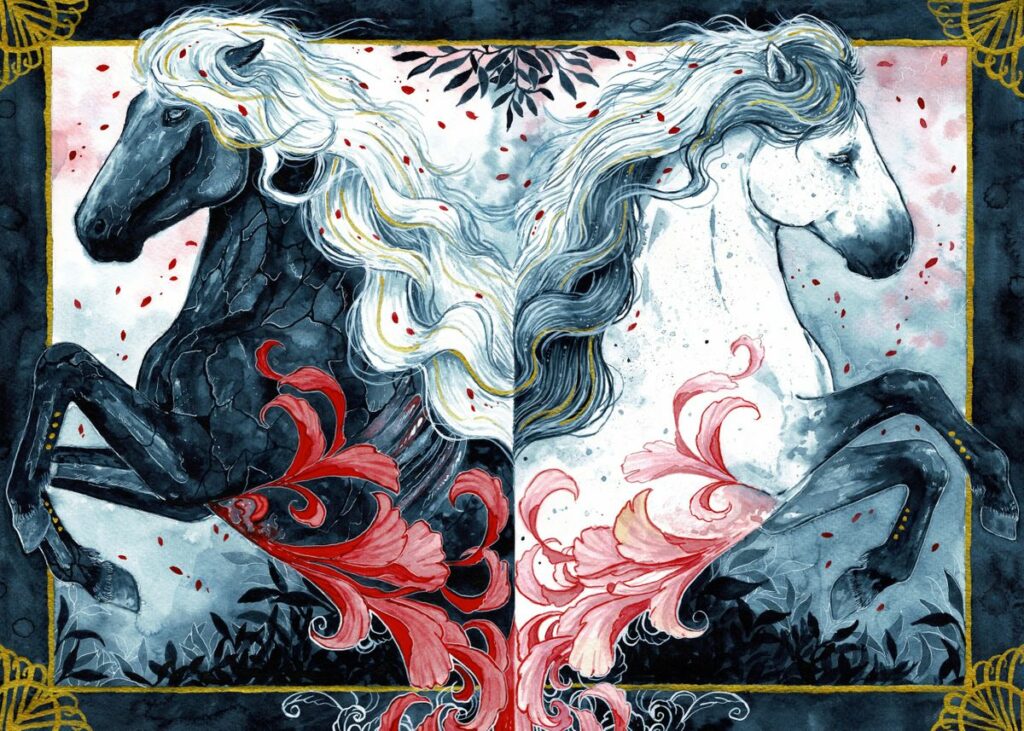 IG: @scandy_girl
Elora Pautrat
Elora is a freelance game artist and illustrator. Raised in the French Alps, she currently splits her time between Europe and Japan. She renders Japanese cityscapes in soothing hues ranging from pink to cyan and purple. The consistency of the color palette is a key element of her signature style, but according to the artist, it's more than that. She believes in the mood-boosting effects of color therapy and uses soft pastels to decompress and reconnect with herself.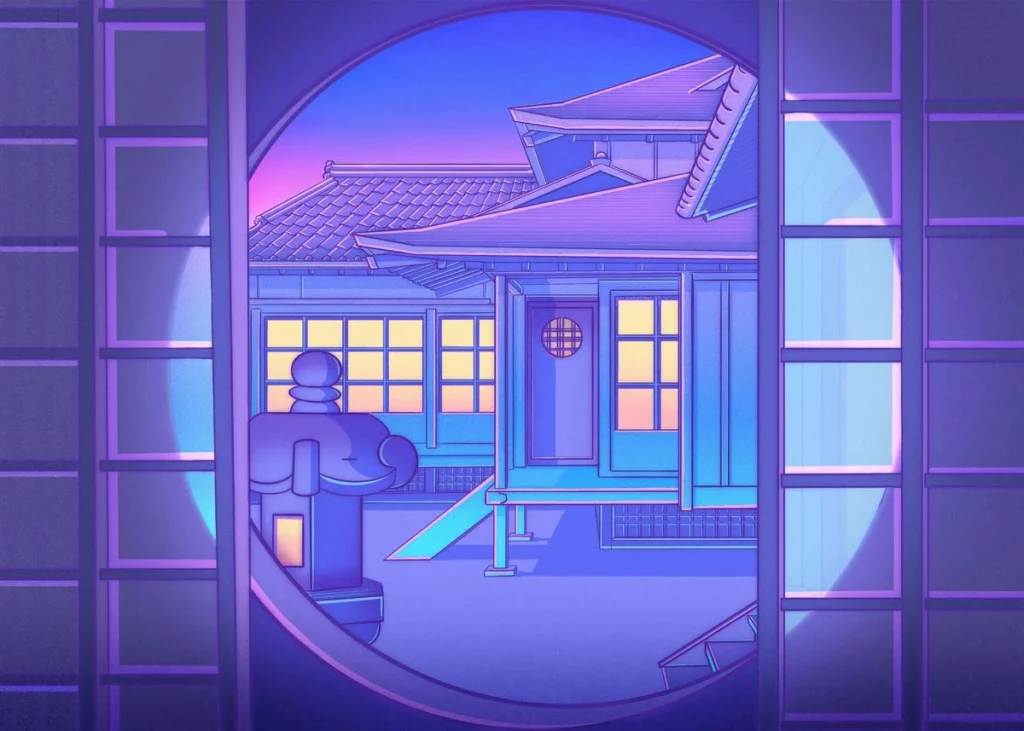 IG: @owakita_
Marine Loup
Portuguese by birth and Japanese by heart, Marine Loup is a digital artist based in Lisbon. Many of her breathtaking illustrations are built around Japanese culture and lore and embody the old Japanese concept of mono no aware — the awareness of the transience of things. Her artworks feature iconic Japanese imagery such as koi fish swimming upstream, samurai warriors on horseback, blooming cherry blossoms, or geishas bustling about town doing errands. She uses a blend of black, red, and white for a dramatic and visually captivating effect.
"In difficult times, the world needs people who bring beauty to it and express feelings and ideas through art. Being an artist is now more than ever not just a job, it's my misson."

Marine Loup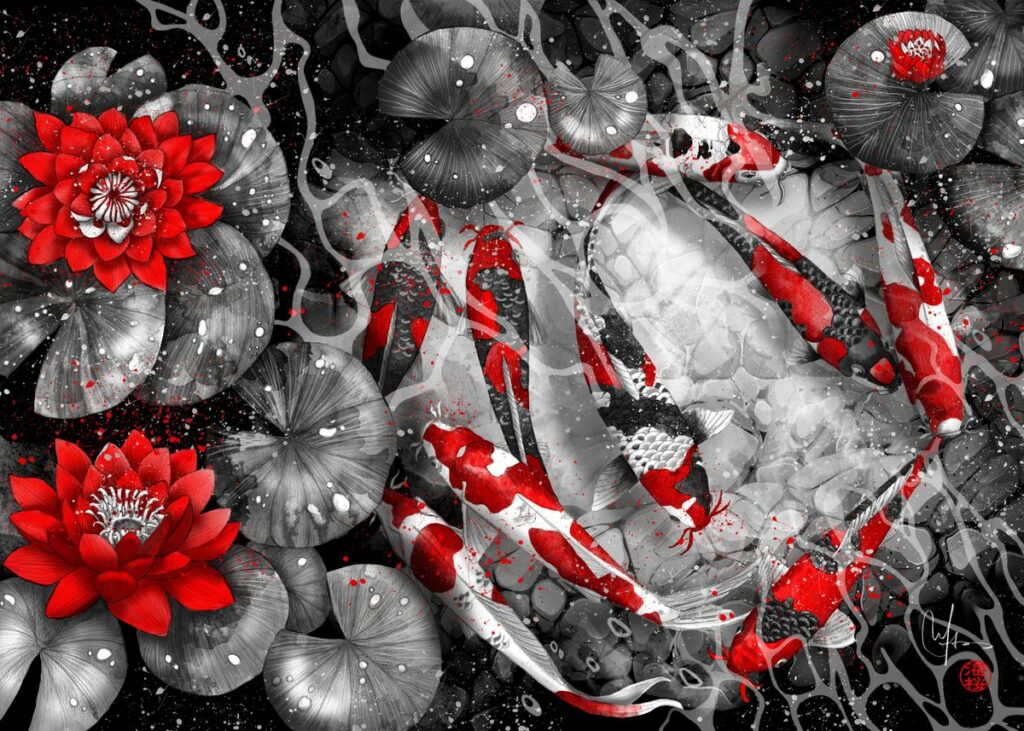 IG: @marineloup.art
Natacha Einat
Natacha Einat is a photo manipulation artist and graphic designer who loves creating images filled with magic and wonder. Before transforming her passion for photography and editing into a full-time job, she worked as an art director in an advertising agency for ten years. The French artist recreates her most imaginative ideas into dreamy yet realistic visuals mixing photography and Photoshop. Through her art, she makes us believe that fantasy and reality can merge and that the only thing that limits us is our own imagination. Enjoy the trip into her surreal world!
"Being an artist is not always an easy path. You have to believe in yourself because no one is there to support you initially, but when you stay consistent, things will happen for you. Never give up!"

Natacha Einat
IG: @skip_closer
Over to You!
The female force is strong with Displate! Our women artists are a big reason our community is such a great place. We are stunned by the range of beautiful styles they represent — and hope you are too! Make sure to follow them on Instagram for updates on all the cool things they're doing.
Happy International Women's Day!