Forget every comic book you've ever read, erase from the memory all of the superhero movies you watched and go from zero to YOUR-OWN-HERO.
Now think of the life-threatening situation — the moment with no hope to buy booze at night, long dinner with your in-laws or Sunday at work.

Who's coming to save you?
With great power comes great responsibility, so whether your own superhero is a guy with the skill to binge-eat and not gain weight or he's a man-sized sushi roll riding a Unicorn – make him into illustration and save us from boredom. 
The only limit is your imagination, so go with the flow and design a brand new Superhero of your dreams.

Winners
$500 prizes
He comes when your life lacks Kawaii. This pink illustration is about a super cute costumed hero bringing bunnies to a little girl.
A little boy turning in a superhero by the imagination, defeating bad dinos.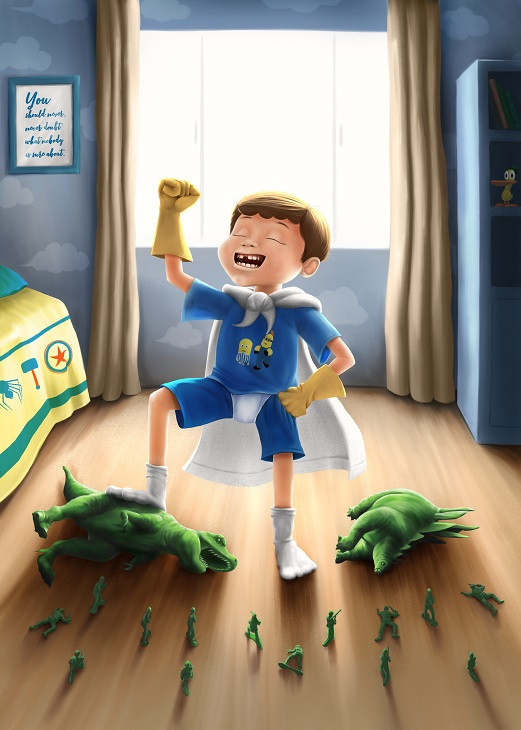 $300 prizes
BANKO: who of us was not saved at least once by Banko?…The power bank who is always there to save you.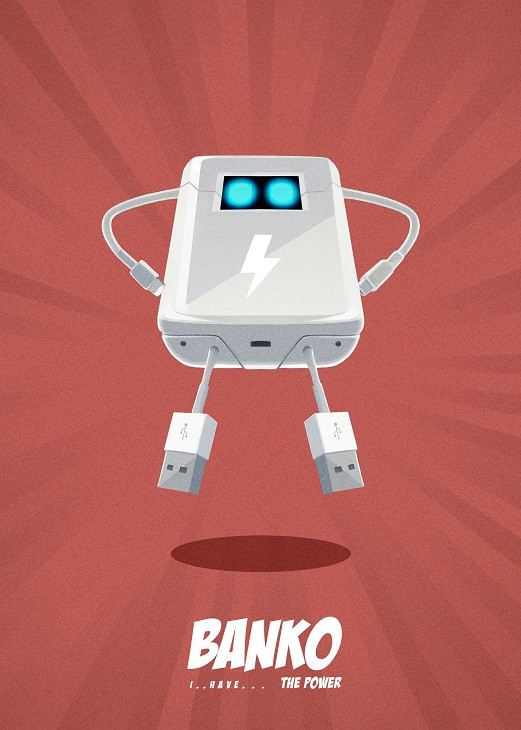 Former math teacher who decides to become a ninja master and protect the defenseless. Art created for your own superhero art challenge.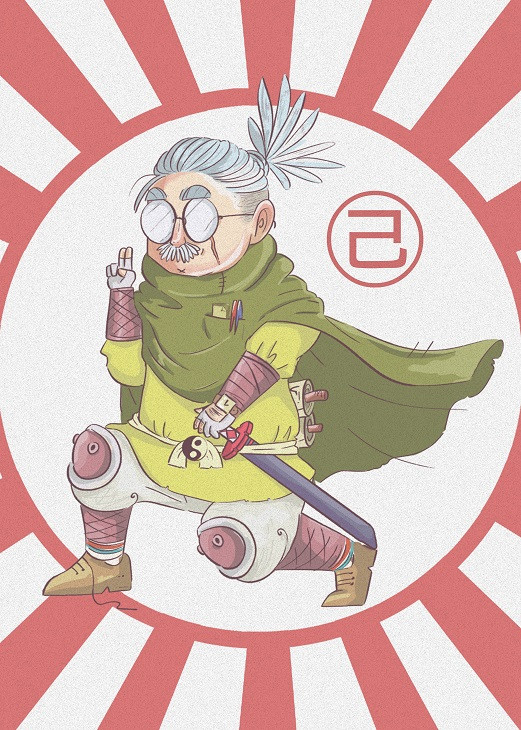 $200 prizes
Sometimes they are being confused with Batman & Robin… this is why they built a big sign with their names on it. Now people will know!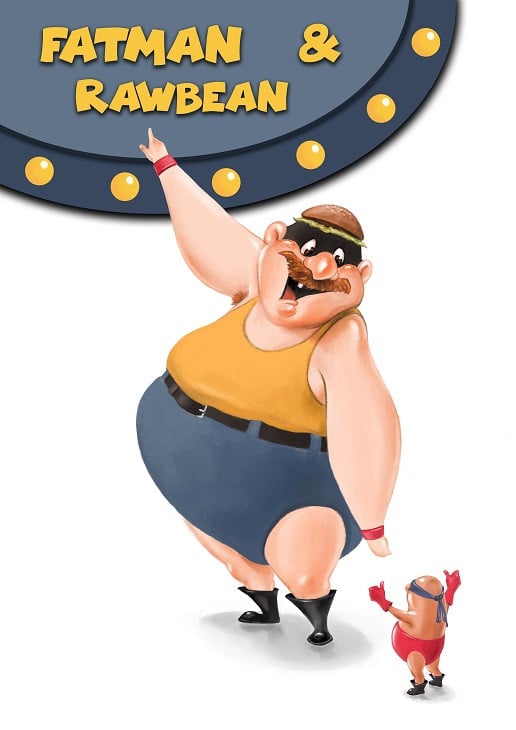 A small cup of coffee that fights for its ideals.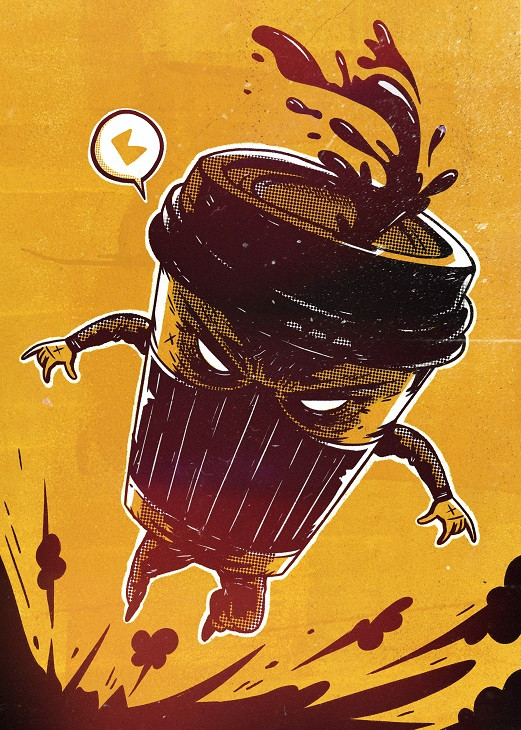 L-size Displates
Majestic el Dude Super Sloth bringing you the chill vibes and the Dude wisdom whenever you need it the most.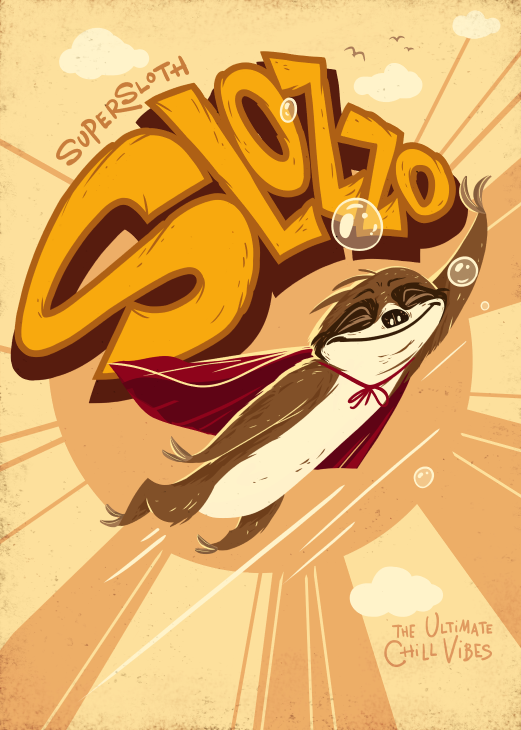 Every kid's dream – a chore-free summer! Say goodbye to chores in summer coz your favorite heroes are here to rescue youuu :3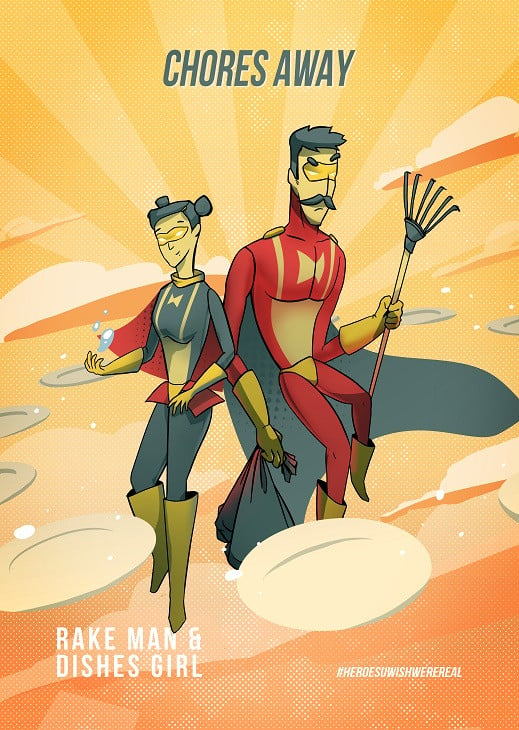 Genetically engineered alpaca. Infiltration specialist. Professional tactician. 30% Alpaca Fiber 70% Badass.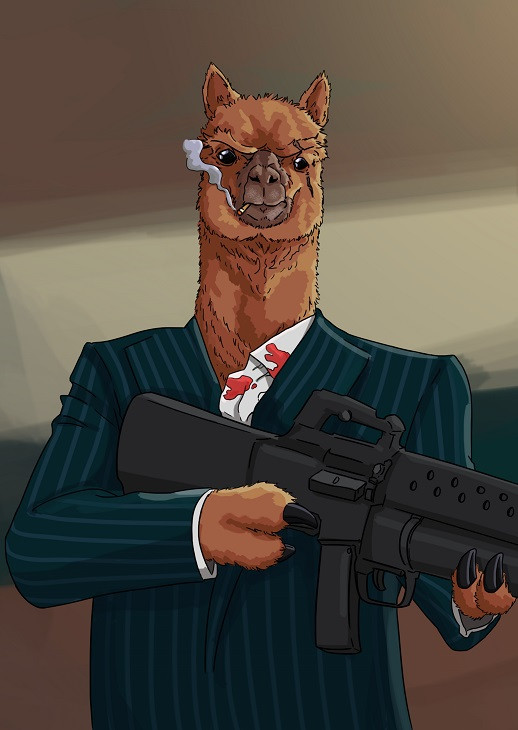 Inspired by Malaysian Myth about a man transforming into tiger. With his given power, he protects humanity from evils.
If you're not already an artist on Displate – sign up here
Upload at least one new picture. Remember that our uploading tool works only on desktop. You can submit as many pictures you want. It will increase your chances of winning. Please note that the artwork and the character need to be your own creation to be considered as a submission by Displate jury.
Choose a perfect name for your work, add the additional tag: APR19, so we will be able to find it and qualify it for the contest easily.
Be patient – your artwork will be quality verified – it may take a while for your artwork to show up on the site. Read more about preparing artworks for upload here.
All uploaded artworks will become available for purchase on Displate.com – you will retain all copyrights and earn commission of each of your design sold. Read more about selling and earning on Displate here.
Make sure to subscribe to our newsletter – it will help us contact you in case of winning.
The contest starts on April 10th and ends on May 10th.

1st & 2nd place – $500
3rd & 4th place – $300
5th & 6th place – $200
7th to 10th places – L-size Displates
Every rewarded artwork will become available for purchase on Displate.com and promoted in our social media – you will retain all copyrights and earn a commission of each of your designs sold.

After May 10th all submitted works will be reviewed by Displate curatorial team and announced above (Winners section). Winners will be also notified by email.