They say you shouldn't judge a book by its cover. But Displates aren't books.
Our storage sleeve is an integral part of the Displate experience. Because there's no such thing as too much art! Now we want to refresh it with a brand new artwork. Your artwork.
That's right!
Join in for a chance to put your artwork on the new Displate storage sleeve and stun thousands of Displate Club members.
Roll up your sleeves – it's worth it!
Promote your art globally through the series of 350,000 storage sleeves attached to Displate Club orders
Get interviewed for a special article on the Displate blog
Get featured in Displate social channels: Instagram, Facebook, and newsletters
So what exactly is the storage sleeve?
It's where Displates sleep when they're not hugging your walls.
Storage sleeves are a special packaging that Displate Club members get with every order. They help collectors protect their precious Displates from scratches and dust.
Create the Storage Sleeve 2.0!
Before you get into details and start working on the project, get the storage sleeve specification that will help you adapt your design to its format: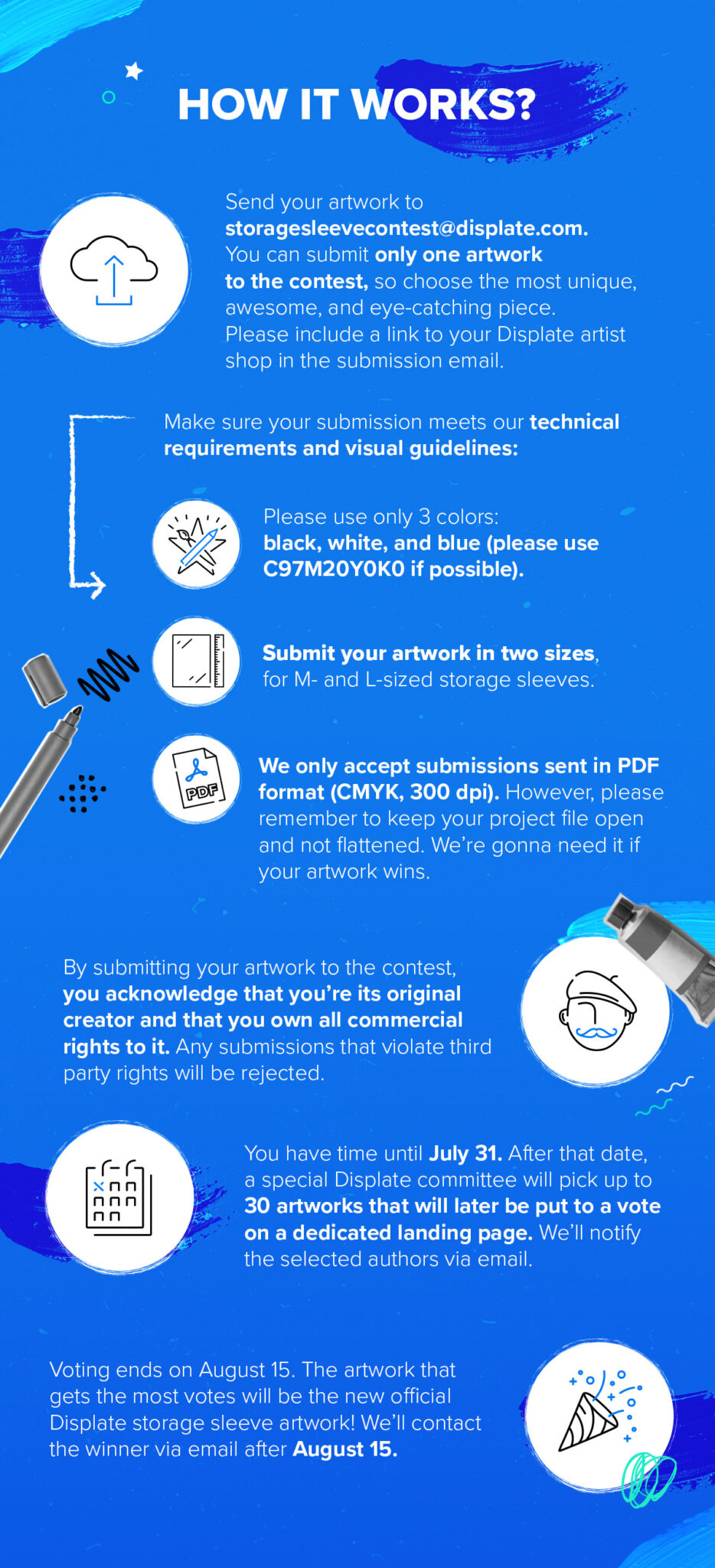 ---