Curious about how to sell photos online or how to make money with photography?
Then you must learn the #1 secret the pros use today to get sales!
The #1 secret to getting photography sales online is simply to earn your clients' trust.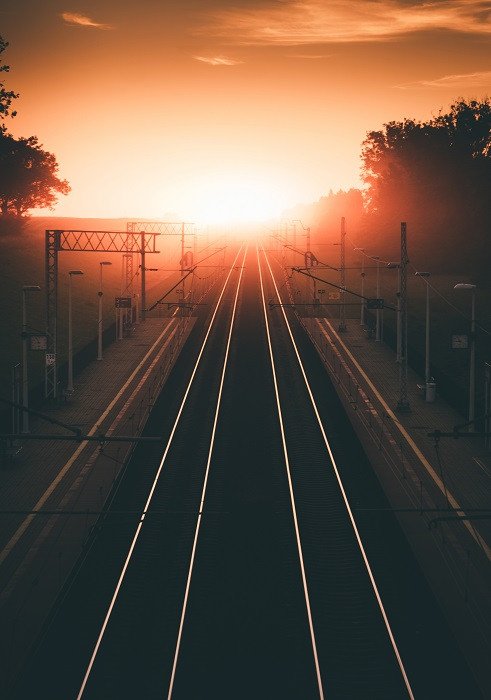 After all, you're asking the buyer to take on some risk if they haven't bought from you before!
Think about it.
They don't personally know you.
They don't know if your artwork is high quality.
They don't know if they'll be happy with their purchase.
Without their trust, these uncertainties will prevent them from buying your photos online.
So…
How exactly can you earn a client's trust over the internet without ever meeting them in person?
How can you prove to them you only produce and sell high quality photography?
How can you assure them they'll be a satisfied customer?
It's easier than you think.
You just need to be strategic about where to sell photos online!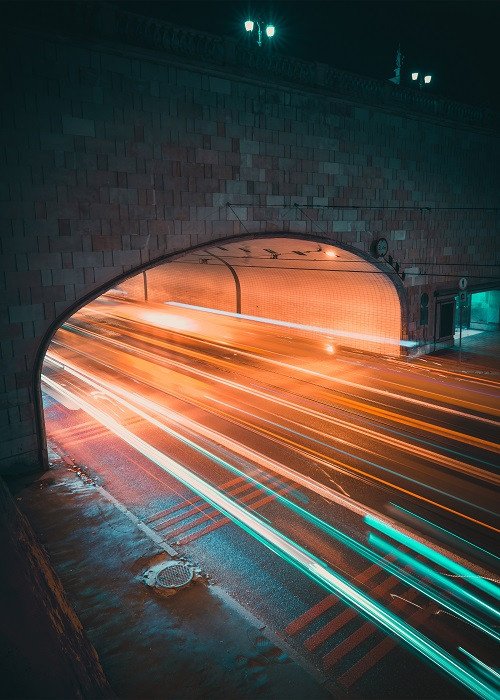 In fact, you can effortlessly earn your client's trust just by promoting your photos in 3 places:
Your own photography website
Your social media channel(s)
Displate marketplace where photographers earn money
Why these 3 platforms?
They help you prove to clients that you're a professional, popular, and talented photographer.
When clients perceive you this way online, you'll earn their trust — and then you will earn sales as a result!
This is why earning your client's trust is so important.
Got it?
Good!
Now we'll tell you why using your own website, social media, and the Displate marketplace to sell your photos online is such a wise decision — and very beneficial to photographers.
By the end of this article, you'll understand how to sell your photos online and start making money with photography in the shortest amount of time possible.
Ready?
Let's begin.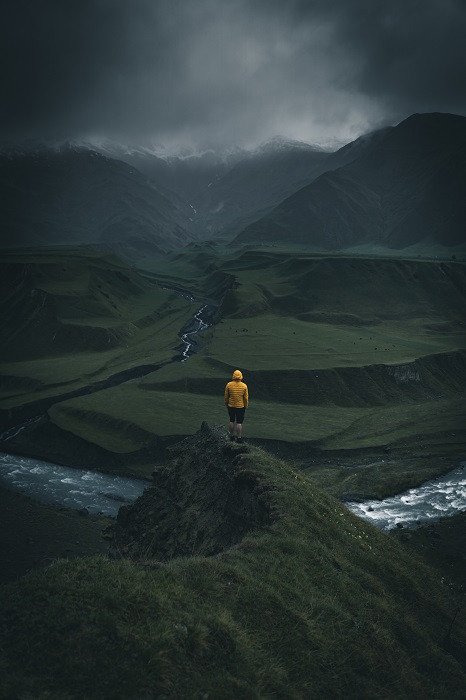 Sell photography on your own website
[Editor's Note: If you don't have a website yet, that's OK! You can still benefit from reading this or by skipping ahead to the next section to read about selling photos on social media.]
There's many good reasons to employ your own website to help you sell photos online.
With a photography website, you can:
Establish your professional photography brand
Control your marketing and promotions
Build a private email list of clients who want to see your artwork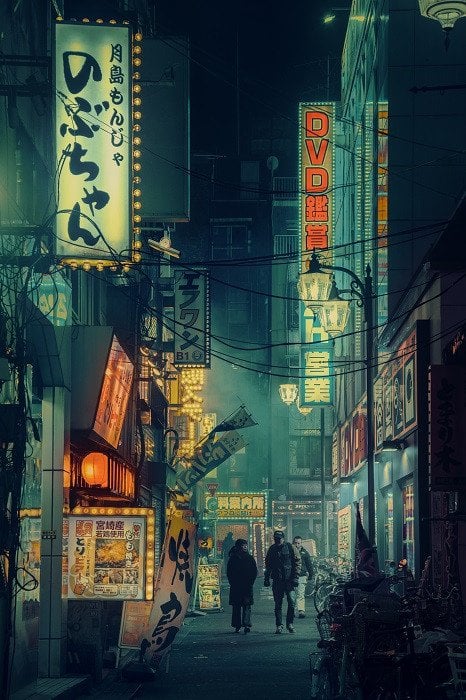 Establish your professional photography brand
It's not a big secret.
Photography clients will take you more seriously as a professional photographer and brand if you have your own photography website.
Why?
The reason is plain and simple.
Amateur photographers and hobbyists don't typically bother to create a website since they aren't trying to sell anything.
But professionals do.
So whenever a client sees that you have your own dedicated photography website …
You automatically signal to them that you're a professional photographer with quality and valuable artwork for sale.
It's good for your brand and great momentum for sales.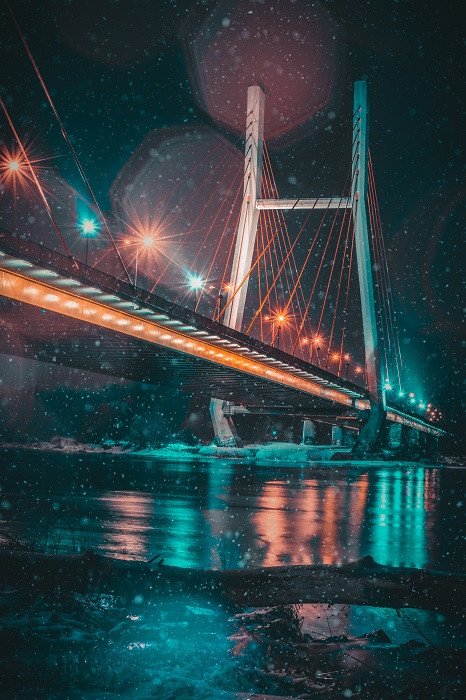 Control your marketing and promotions
To survive and thrive online as a photographer, you need a way to control the marketing of your own artwork.
With a website, you get to do just that.
In fact, you'll be calling all of the shots and get to decide how, when, and where to advertise your photography online.
You'll also have total say in what price your photography products or sell for.
Doing business this way will give you the super-ability to attract the right type of clients.
You'll also be able to make money with photography exactly how you intend to — and likely much more of it.
Marketing your own photography website will also help you make smarter decisions as a photographer, too.
It's the best way to gain a clear perspective on what clients want from you — and what type of photography they're willing to buy.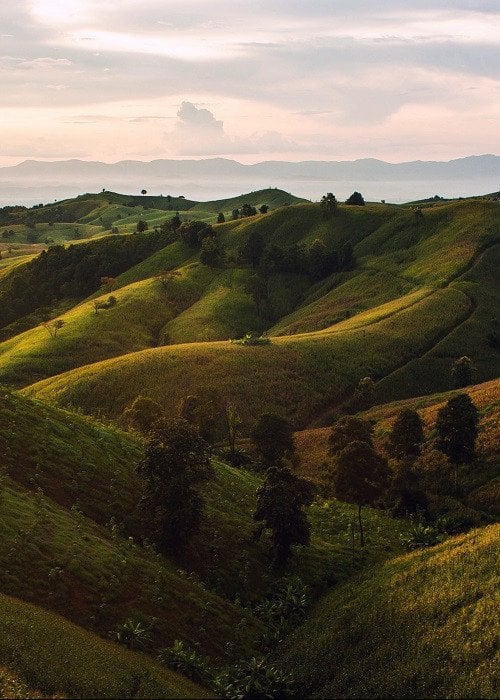 Build a private email list of clients who want to see your artwork
Having an email list for your website visitors to join is an easy way to develop and strengthen a client's desire to buy your photography.
Why so?
Anyone who signs up to join your private email list is telling you 3 things:
They like your art.
They want to see more of it. They're a serious contender to purchase something on your website.
So if you're a photographer who's serious about making money, then sending your website visitors a few updates and offers by email is an opportunity you can't afford to miss out on.
Email marketing is also one of the least expensive methods you can use to reach your website audience with promotional offers.
However, the best part of letting website visitors join your private email list is that it gives you an open and direct line of communication.
This means you get to speak with them whenever you want, wherever they are … Including when they're not busy browsing your website!
Overall, email is an excellent way to help you build better relationships with your clients — which should always lead to more sales on your website.
Sell photography on social media
Do you know how to sell photos or art on Facebook, Instagram, Pinterest, Youtube, or Twitch?
Selling your photography using social media is a really smart move if you have the time and energy to manage it on a daily or weekly basis.
If you're not active on social media, then you're missing out on getting clients who are actively searching on social media for the style of photography you like to create.
The benefits are invaluable to a photographer because social media can help you:
Get social proof
Reach new audiences
Keep clients interested in your photography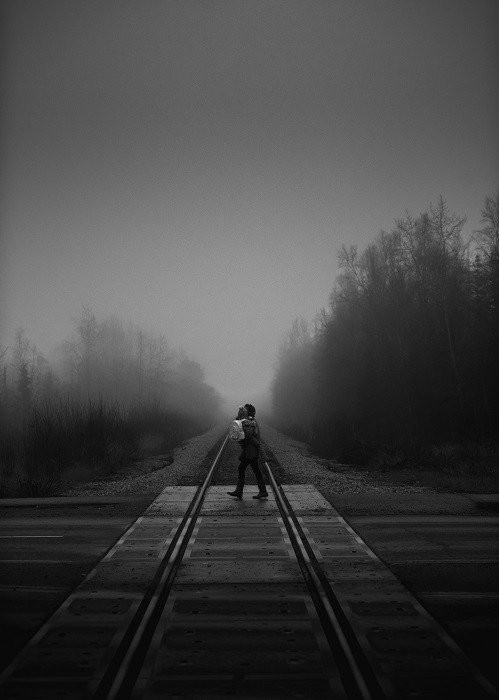 Get social proof
A clever way to show clients that you're a photographer who's worthy of their hard-earned attention is by building a large list of followers on social media.
It lets clients know that you have real fans.
Having a lot of admirers on social media also indicates to clients that you're popular and relevant in the photography industry.
It tells people that you're not only available — but that you're also an important artist in the photography market.
The more followers you have on social media, the more people you can compel to believe in the value of your craft and personal photography style.
The best part is that as soon as your clients believe this about you, making money with photography will become a cakewalk.
Getting social proof is very important so don't overlook this strategy for selling photos online.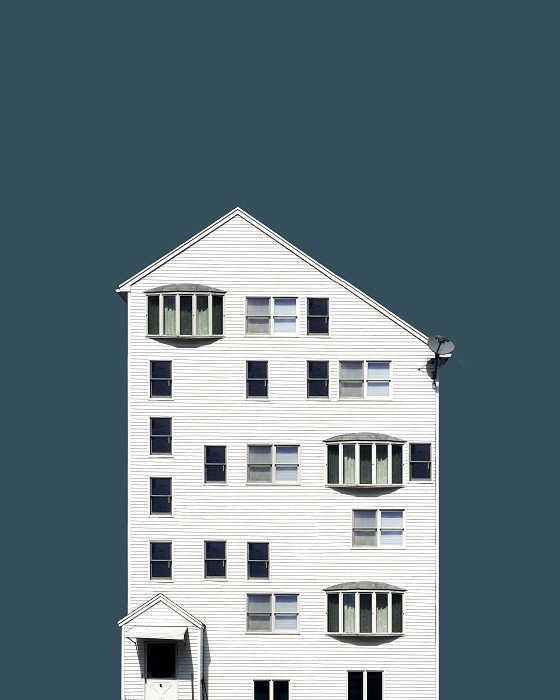 Reach new audiences
Social media is a great tool for any photographer to use, especially if your goal is to show your photography to new audiences — and acquire new clients.
Depending on the social media channel you use to promote your photos online, you'll be equipped with a few things to help your message stand out to earn maximum attention.
Most notably, however, you'll have the power to spread your message to new sets of people by using hashtags in your posts.
Specifically, you can do this by using multiple hashtags that are related to:
Artwork in general
Photography in general
The subject matter of your photography
You can be more creative or see what other professional photographers use as hashtags in their social media posts.
It's a go-to method for many who are trying to get their products and services in front of new customers. So you should do it too.
Who knows?
Using the right hashtag at the right time could become the easiest way for you to find new clients to check out and buy your photography.
Hashtags are so simple, you'd be silly not to use them. So use 'em!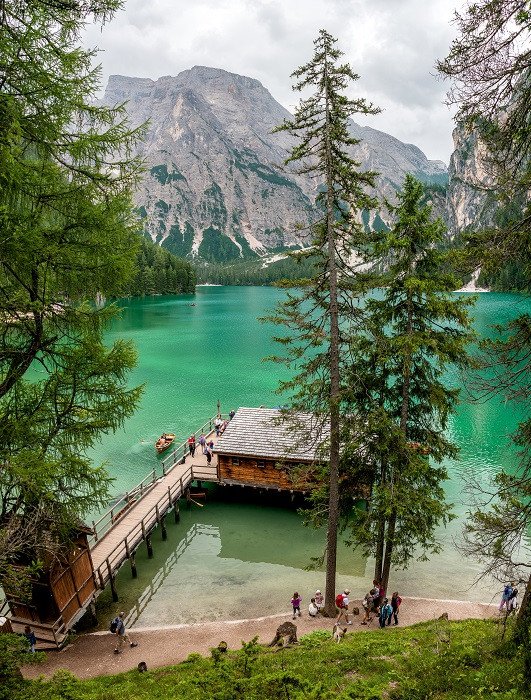 Keep clients interested in your photography
Your clients are for the most part, just like everyone else — they're busy people.
However, if you make a strong impression with them and they're already following you on social media, they'll likely make time to revisit your social media page to see more of your photos.
In fact, some of your fans will go to your social media page on a weekly or daily basis to see what's new from you.
Here's why this matters.
These people are going to be your biggest fans and perhaps your biggest spending clients.
So when they do revisit your social media page, it's very important for them to see fresh posts …
Simply because seeing something new will keep their interest in you!
By consistently posting new images of your photography throughout the day or week, you'll keep their curiosity and continue to excite them about your brand of photography.
So don't be boring with your posts. Stay active on social media. Posting regularly is worth it!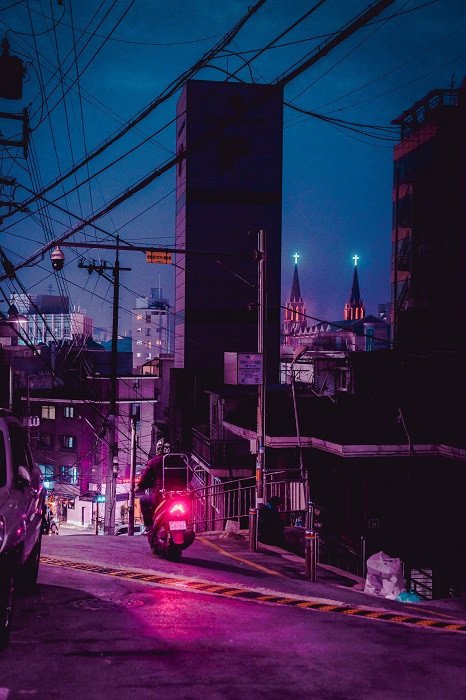 Sell photography on the Displate marketplace
Do you want to sell your photography online right now for real money?
You can sell your artwork and get paid with Displate!
We're a premium art marketplace online — where over 2/3rds of independent artists who join us have successfully sold their original photography and designs online.
By joining Displate and listing your photography for sale on our global art marketplace, you too can become an artist with real paying customers!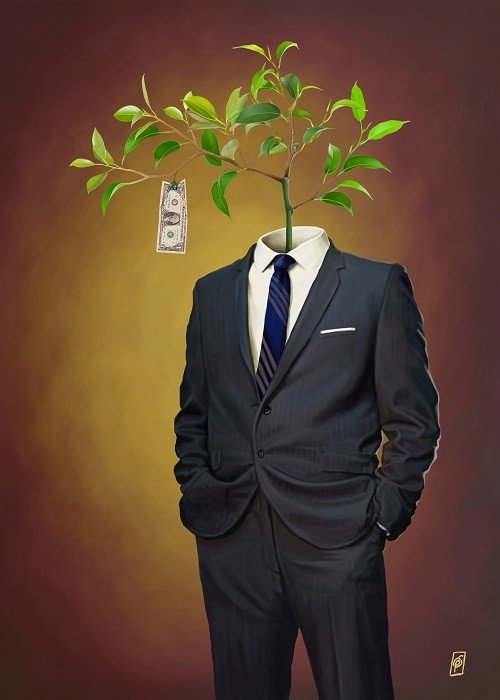 How It Works (And You Get Paid!)
Making money with photography on Displate is as easy as 1-2-3.
1. You join Displate and upload your best professional photos to the Displate marketplace.
Then we will put your photography on our store's digital shelves where millions of online customers shop for original art!
2. We'll give you a personal artist page to display and promote your art for sale on our website.
Your artist page will represent the look of the professional online art gallery, so you're guaranteed to impress every customer who views it.
This will be your favorite part!
3. Whenever a Displate shopper buys your photography, we'll pay you up to 25% commission — the largest commission rate in the art market today!
Selling your photos online as high-quality metal prints with Displate will be a cinch.
In fact, we already have a global audience of customers who love to buy photography prints on metal in gloss or matte finish.
4. You can buy your own photographs with a special artist's discount
You can now buy your own photos printed on metal for up to 50% less and fill your shop or your friends' hands with our unique product.
All you need to do is to choose your most amazing designs you want to order, and add them to your basket. Then you just make an order like any other. Read more about Buy your own artworks here.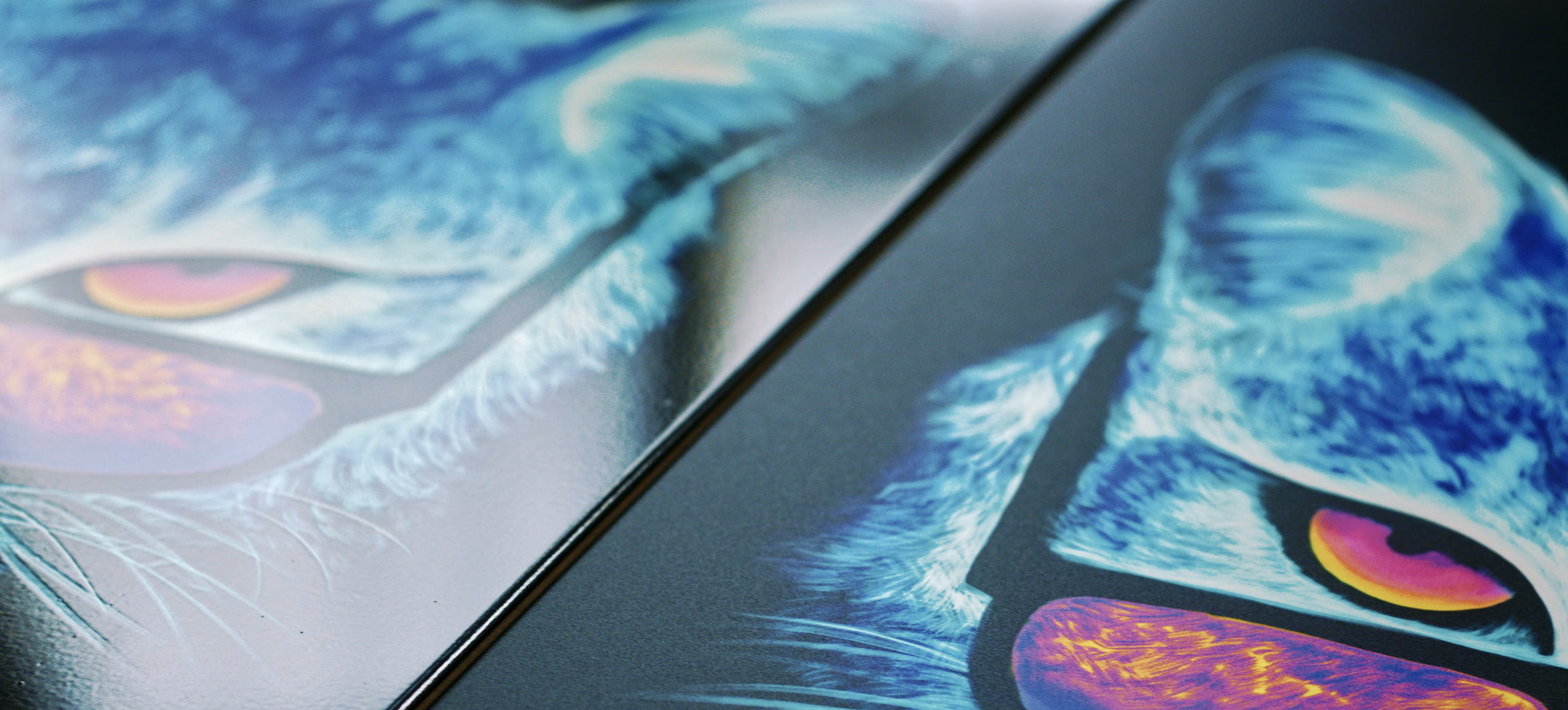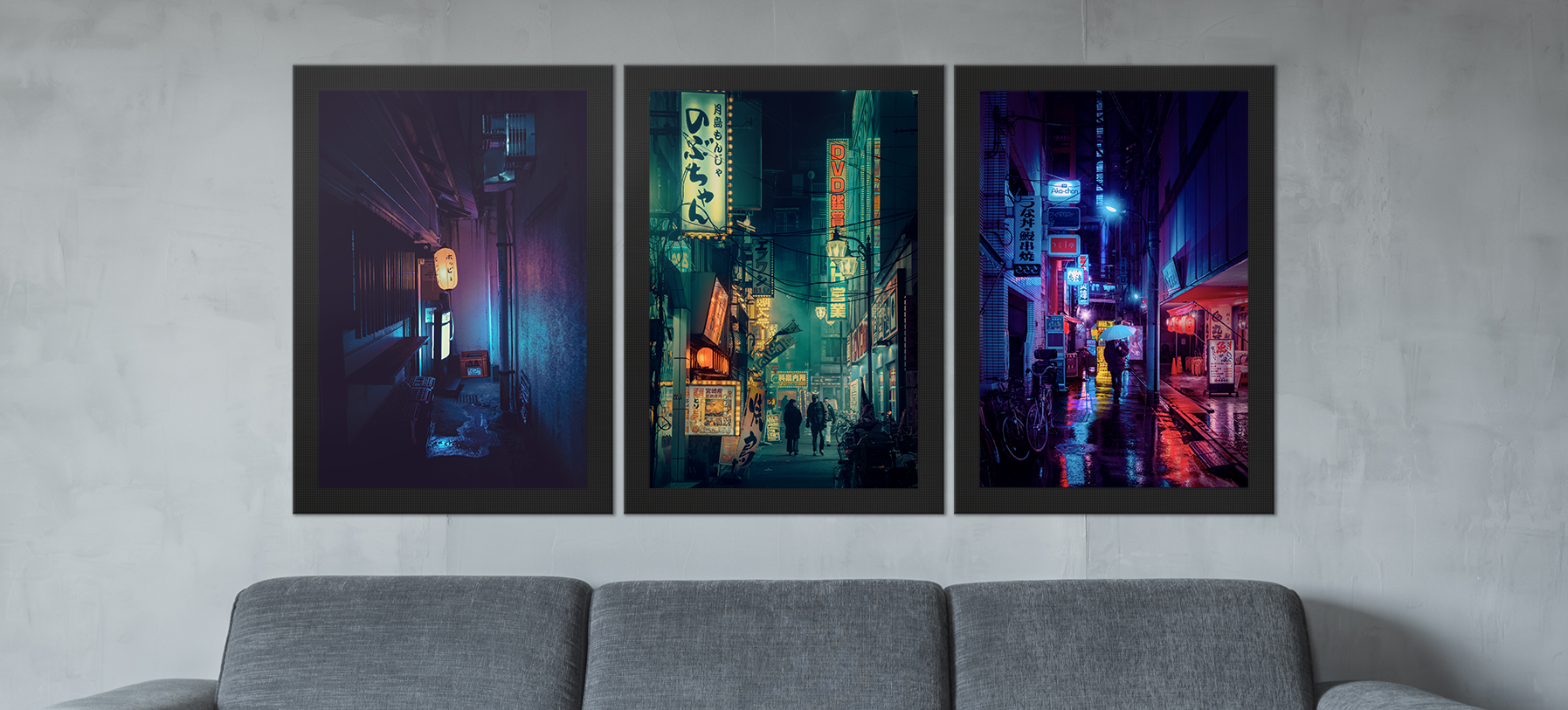 Your photography will be printed to perfection with every order, too!
But… the biggest truth we want you to know is…
We're thankful and proud to give artists on Displate all the tools they need to sell photos online to get paid doing what they love doing most — being creative.
Now it's your turn.
It's 100% free for you to join Displate, promote your artwork for sale, and start earning money!

Which of your professional photos do you think will earn you the most money, glory, and fame from selling online?
There's only one way for you to find out!