Our interests, passions, and hobbies are part of who we are. They are often what others use to describe us, and we ourselves. Whether that's cosplaying, drawing, collecting comic books, tinkering with cars, photographing, or anything else, the things we do in our spare time make us feel alive. We've interviewed three of our fans, who shared their inspiring stories on how their hobbies have changed their lives.
Laura Taylor
Please introduce yourself and tell us what your passion/hobby is.
My name is Laura Taylor. I'm 38 living in Alberta, Canada. I have no children due to a brain tumor that has left me with very little movement on the left side of my body… Basically, I'm permanently disabled and use various mobility aids in my everyday life.
When and how did you start?
I got into cosplay officially when I went to my first comic convention in 2013, but I've always loved dressing up, whether it's for Halloween or themed events. Since I'm a little older than the average cosplayer and grew up in a small farming town, I hadn't actually heard of it before that first convention. I love it because it allows me to show my love of fandoms and characters, meet people with similar interests to me and be creative and crafty, especially since I find ways to incorporate my mobility aids into my costumes. It means a lot that I can show other people with disabilities that they can do it toο.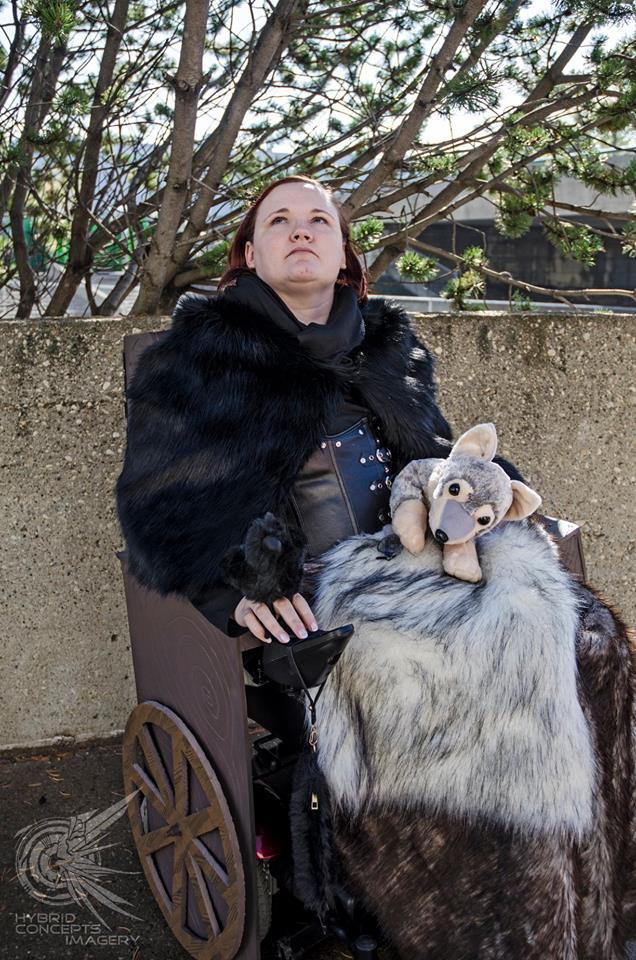 What's the most exciting thing about your hobby?
My favorite part of cosplay is when I get to show children or parents of disabled children that I myself am disabled and tell them they can cosplay too if they want to. I've had both parents and children cry in happiness just seeing me in costume (often in my wheelchair or mobility scooter). You don't need to have any special skills or a lot of money to be part of a great community. Whether you buy a costume at Walmart, hire a seamstress, or, like me, cobble something together from a second-hand store and dollar store, you're a cosplayer and part of a vast community of people like you who don't judge you on trivial things like your costume.
How did this hobby change your life?
This hobby has changed my life by giving me wonderful friends, making me feel welcome in a community, and allowing me to reach out, especially to my fellow disabled people, and show them they can do so much more than they think. I like being able to help people in situations similar to my own. My disability is obviously a very big part of my life, but among the cosplay community, I feel special because of it, not looked down upon like by the rest of the world. It takes more creativity to incorporate a wheelchair into a costume, and cosplayers realize and respect that.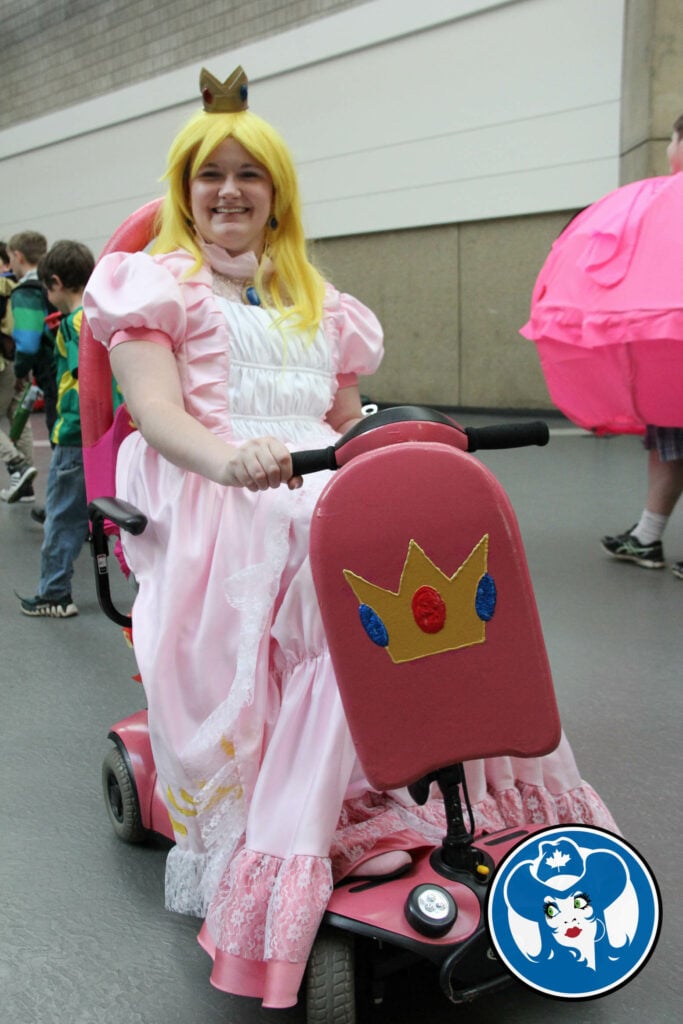 My other passion project is also related to my love of various fandoms. I recently started doing a podcast with my cosplay partner on Ancient History, and we make it interesting for those who don't care much about history by mixing it with Pop Culture. Before my brain tumor was diagnosed, I was on my way to either becoming a teacher or an archaeologist. So when we came up with the idea to mix history with pop culture, it fit perfectly with all my passions. We even compared the MCU to Norse Mythology in a recent episode.
What advice would you give to someone who is still looking for his/her passion?
As for what I'd tell someone who is still looking for his/her passion? I'd say don't give up and keep trying new things and remember that no one is great at anything at first. I've tried a great many hobbies and only recently found some that I'm really passionate about.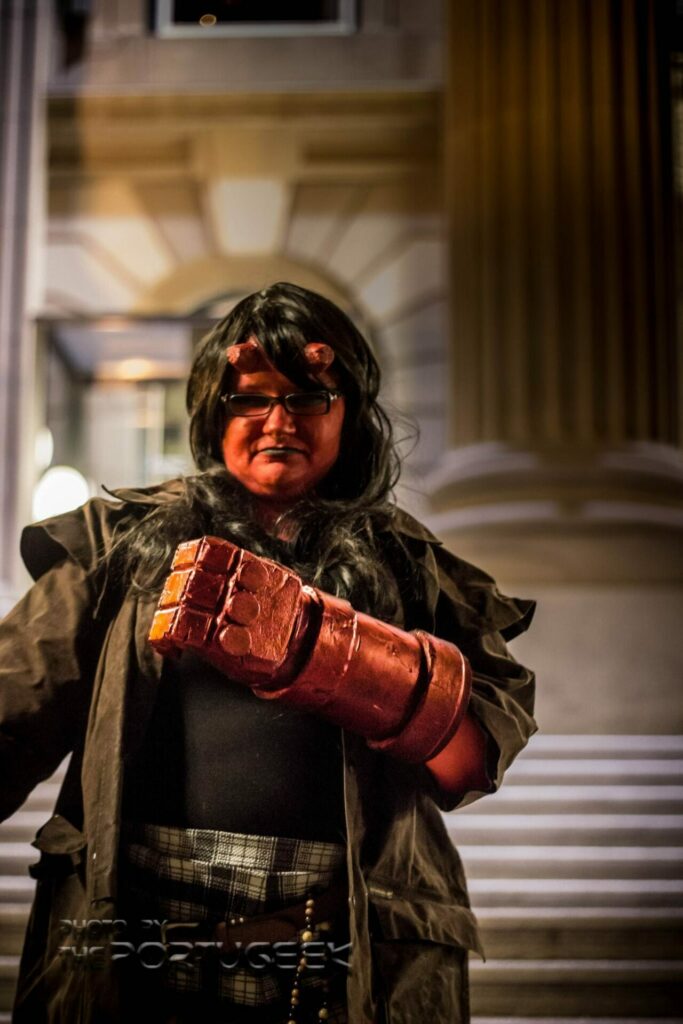 Is there anything else you would like to add?
My cosplay name is 'Odin's Keepers Cosplay,' and we are on IG and Facebook @Odinskeeperscosplay and the podcast is 'Digging Deeper with the Ancients' available everywhere you listen to podcasts.
Charles Venne
Please introduce yourself and tell us what your passion/hobby is.
Hi! My name is Charles Venne. I'm 25, I'm from Québec, Canada, and my passion is cars.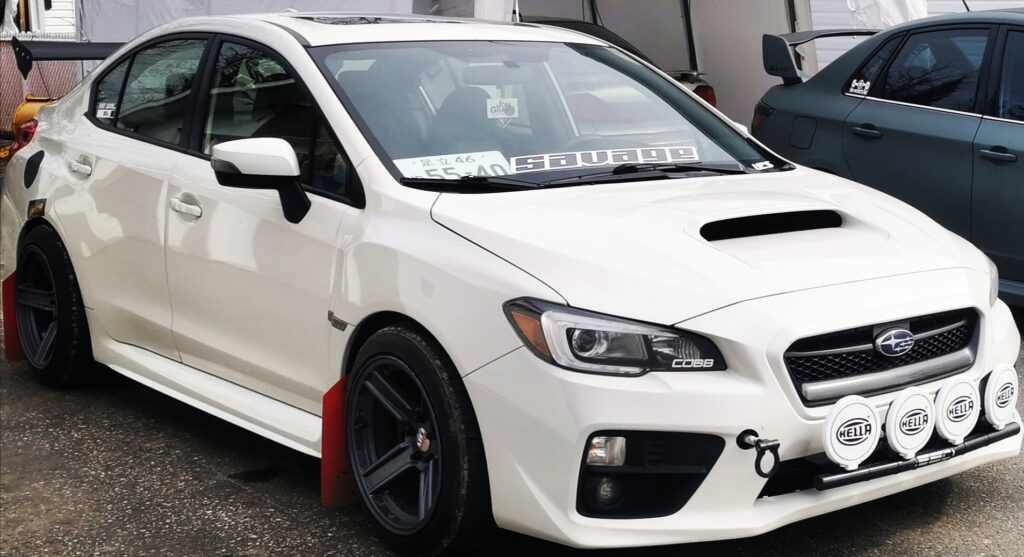 When and how did you start?
My passion started when I was young. My parents always bought me Hot Wheels or some other toy car, but what started my passion was watching the first Fast & Furious film. Then I saw the Need For Speed games, and I've never stopped playing those games because I like to express myself through modifying cars.
How did this hobby change your life?
It changed my life at the moment because I lost two fingers in an accident at my actual job, a lumber factory. I remember that I was in bed in this hospital, and I saw a video on Facebook, a man with no arms drifting like hell in his Nissan Skyline R34, and then I was like, "Hey, if he can do this with no arms, I can do anything!". So I took the time to heal myself and then started my project with my BMW. It's not finished yet, but it's almost done.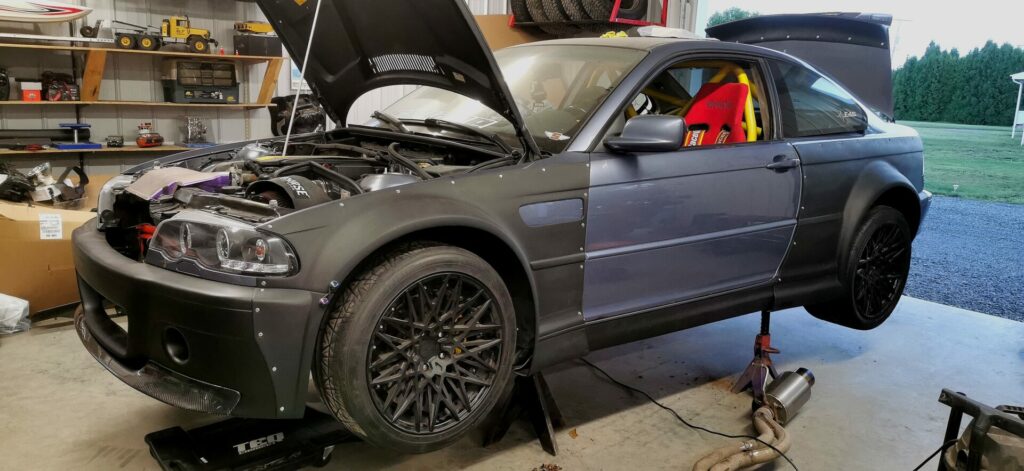 What's the most exciting thing about your hobby?
I think that the most exciting thing is when I receive car parts and when I finish installing them, there's a great satisfaction there.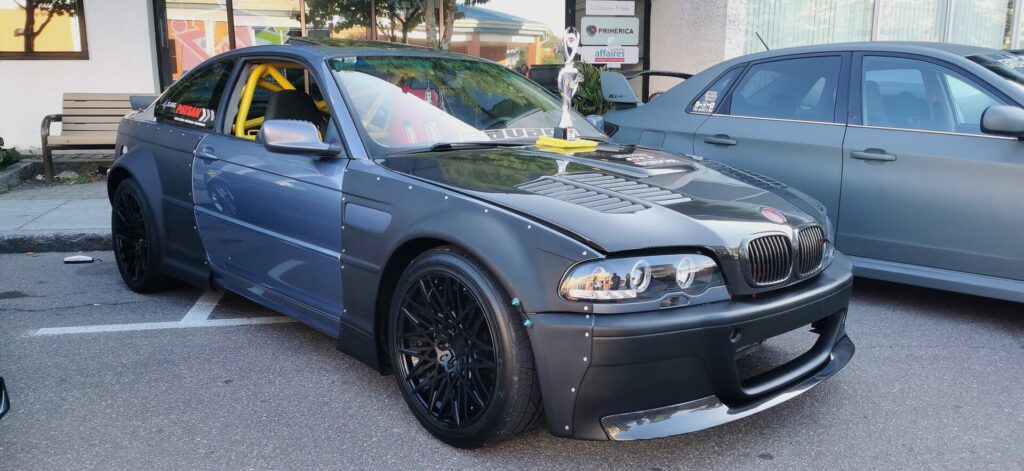 What advice would you give to someone who is still looking for his/her passion?
The only advice I can give is whoever you are, whatever you want, don't give up, whatever happens in your life, just don't give up on your dreams!
All photos used in this post are © Charles Venne, used with permission.
Scott L
Please introduce yourself and tell us what your passion/hobby is.
Hi, my name is Scott, and I really enjoy photography. I am only an amateur photographer and don't currently have any aspirations to move towards pro; I just enjoy getting out and sharing photos with my family and friends.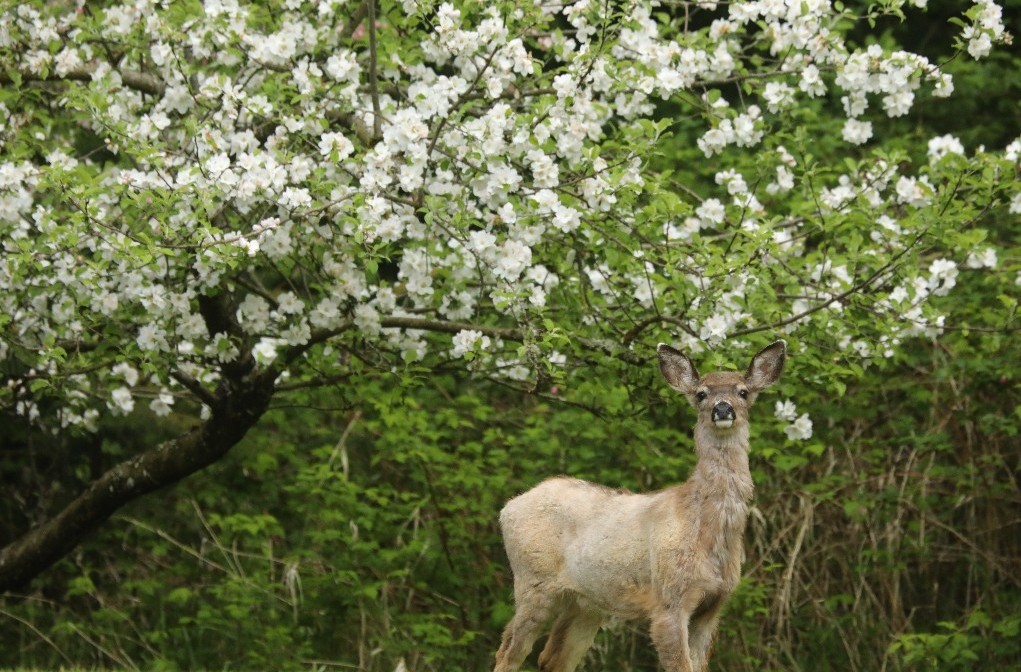 When and how did you start?
I bought my first camera, a point, and shoot, in 2004 for a trip to California. As time went on, I realized I wanted to do more and get better with photos. In 2008 I bought my first DSLR, and I generally consider that to be the real point where I began my journey into photography. Thinking back, though, I used to play with my Mom's digital Sony Mavica as far back as 1997 or 1998. It used 3.5″ floppy discs and held maybe ten pictures per disc. I always erased the pictures so she wouldn't know I used the camera. Not sure if she knows this, sorry Mom!
How did this hobby change your life?
After I started with my DSLR, I just wanted to get out and shoot. I've always enjoyed being outdoors, and what better way to enjoy being outside than to be making memories and sharing them! I used to think about cars, hiking, photography. These are the things I want to do. Have a beautiful drive or a mountain hike with an awe-inspiring view like mountains looming over lakes, rivers deep within the trees snaking between slabs of solid granite. Then take a photo and enjoy the return trip. Living north of Seattle, I have no shortage of such amazing experiences around me. After I got better with my camera, I changed my gear around, started using different lenses, seeing things differently. Now when I drive to work in the afternoon, I see the color change of the leaves and want to pull over for photos. What lens would I use? Where would I take the picture from? Shutter speed to motion blur clouds or cars, but then the trees might blow in the wind. I see the whole world differently now.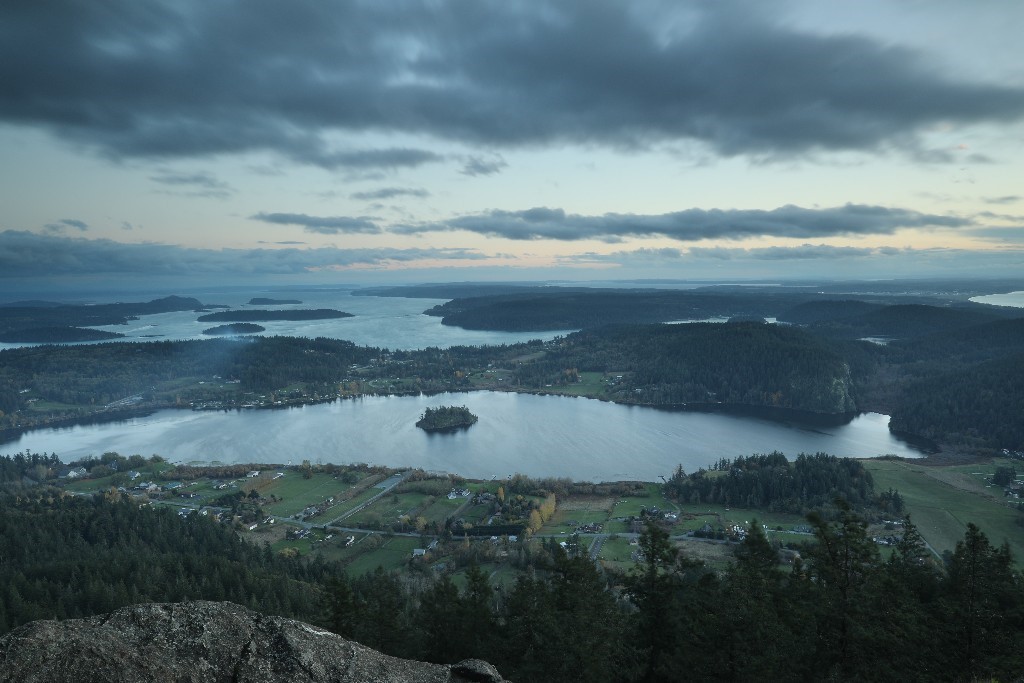 One of the biggest changes for me is the lightness of my wallet! Photography can be very expensive, but it can be affordable. Almost everyone has a cellphone camera. They can be great for getting out to take and share photos just without the additional control dedicated cameras can provide.
What's the most exciting thing about your hobby?
I love when I capture "that perfect moment/shot," or something I didn't expect or some rare opportunity I finally got. I saw this deer walking through my neighbor's driveway and ran to get my camera. When I came back out, the deer was across their yard, which made me sad because I thought I couldn't get a close look. Fortunately for me, the deer was perfectly aligned with their blooming apple tree, and I got a great shot that I am very proud of. I went out for the perseids meteor shower hoping to catch a meteor and maybe get lucky to have it in the Milky Way, and I did! For the waterfall photo, I was concentrating on the fall and pool and didn't notice the bright yellow tree. I felt really silly for not noticing it but excited for the new opportunity. I always look forward to my next adventure, whatever it may be. Sometimes it rains, or we have family things planned, so I don't get to go out, but that doesn't mean I'm stuck. I got excited about playing with a sign my sister made for me. At first, I tried hanging it in my garage and putting leaves and branches around it. I didn't care for the way it turned out, so later, I tried it outside on a log. The simple fun of fiddling and trying to figure out how to convey my thoughts through an image is probably the most exciting, along with the adventure of getting there and the anticipation of what or where I am going next.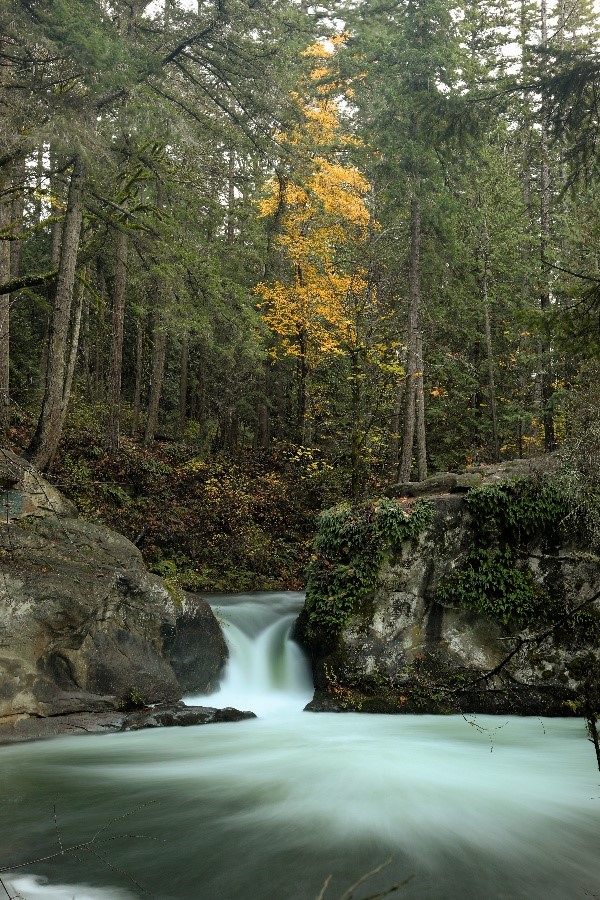 What advice would you give to someone who is still looking for his/her passion?
This is a tough one. It is easy to say "do what you enjoy," but some things aren't always that easy. As a kid, I climbed trees, skateboarded, rode bicycles and dirt bikes, fished, swam, played video games, played with LEGOs. I never knew what my hobby was because I just did what was fun. Some of those things have stuck with me, and funny enough, I'm sort of getting back into some of those old things. Other times you might find peace or happiness or a sense of calm while doing something. Find what pulls you in, what draws your attention, and go for it. Opportunity is everywhere.
Is there anything else you would like to add?
First, I'd like to thank Displate for this amazing opportunity. It is very exciting for me and got me thinking about what photos to submit. Thanks to everyone reading this, hopefully, you have a hobby you enjoy, or maybe you'll feel inspired to try something new. Sometimes things don't work out the way you want with hobbies. I thought for the vista photo, the sun would set, and I would have vibrant golden hour oranges and yellows buuuuut the sun went behind some clouds, and all I got was grey. Oh well, there's always next time!
All photos used in this post are © Scott L, used with permission.