Annibale Siconolfi aka Inward turns the problems of current society into futuristic, dystopian scenes, and he draws attention to every detail. He told us about his experience in music, architects that inspired him, and his vision of the future, so scroll down and dive into his world.
What were your beginnings as an artist?
I have had an intimate relationship with art since I was a child. I remember the hundreds of sheets I used to consume for my drawings. A significant episode for my artistic career was the study of Architecture at the University of Rome III, which provided me with the basics of composition. But also the study of music opened my mind to artistic production.
Are you a self-taught or a professional artist?
As I have already said, the study of Architecture at the university gave me the technical basis for composition, but as far as 3d tools are concerned, I am self-taught. In the beginning, I followed some tutorials but I always liked experimenting with the tools I had and creating something new and original. So to answer your question I would say 50-50.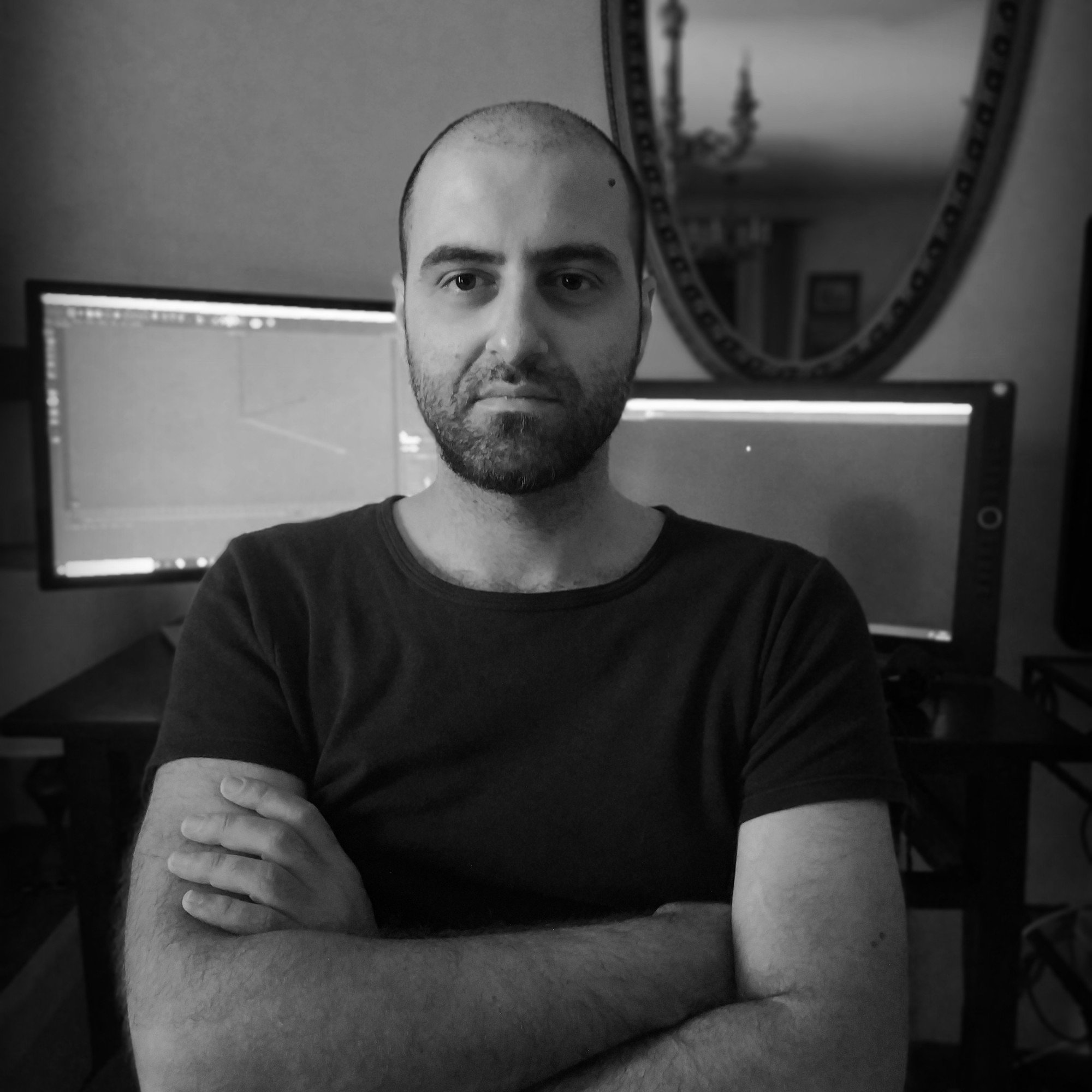 How long did it take you to become a master in creating such perfectly detailed futuristic cities?
First of all thanks for the "master"! 🙂 you're too kind. I never focus on the amount of time it takes to learn or do something. I have been doing it with a lot of passion for years and sometimes I shut myself in a room in front of the PC for weeks studying how to represent my visions and
experimenting with new techniques.
Where do you take your inspiration from?
There are so many sources of inspiration for me. From great architects of the past such as Le Corbusier, Antonio Sant'Elia, Étienne-Louis Boullée to the books of Philip K. Dick. Having been a professional musician, I also have strong influences from musical fields. I really like electronic music and lately, I am fascinated by the productions of Richard Devine, a genius of modular synthesizers.
How do cinema and music affect your art?
There are certainly films like Blade Runner that have influenced my vision, but sometimes what inspires me more is music, especially if it is a soundtrack. For me, it is a journey in which I dive in and I take all the shades and the sensations it gives me. When I work on my artworks I always listen to a lot of music.
Are your artworks how you imagine the future?
Yes and no. Some artworks are a form of criticism of our current society. In some works, I try to relate to the extreme consequences of some problems that afflict the world today, such as global warming, overpopulation, the gap between rich and poor people, pollution. I do not wish humanity to live in these scenarios and I hope that my works will stir people's consciences. But it is not always so obvious. In other works, I like to create more pleasant cities and landscapes of the future, in which the observer can get lost pleasantly for a few seconds. I think this is very important, many people wrote to me during the pandemic thanking me for my work and for the way that it helps them with maintaining their mental health.
What are your artistic dreams and plans?
Always the same. do my work better and better, experiment with new techniques, study new artists. 🙂
Inward on Instagram: @inwardsound