Inspired by Ukiyo-e, Franco-Belgian comics, and 90s cartoons, the Porto-based (and raised) artist Camila Nogueira illustrates the world of an endless golden hour. Operating with warm colors and subtle shades, she takes us for an afternoon walk around her magical city and creates a fantasy of a true paradise.
Where do you live and what does your studio look like?
I was born and raised in Porto (Portugal) and I'm currently living here. I love this city! I don't know if I can call it a studio. I work from home, most of the time in my bedroom. Sometimes outside in my terrace or my living room. The house is in the city center but it's quiet and has a lot of natural light, I like it here 🙂
Are you a professional or self-taught artist?
I think I am a professional self-taught artist. I studied visual arts in high school, communication design in college, did a master's in illustration and I keep on learning with online classes and youtube tutorials. I am always looking to improve on my skills and learn from other artists, it's a not ending game! I would also say that the style I've developed so far (and that I keep on improving) did not come when I was studying in school. It came from my exploration and practice afterward!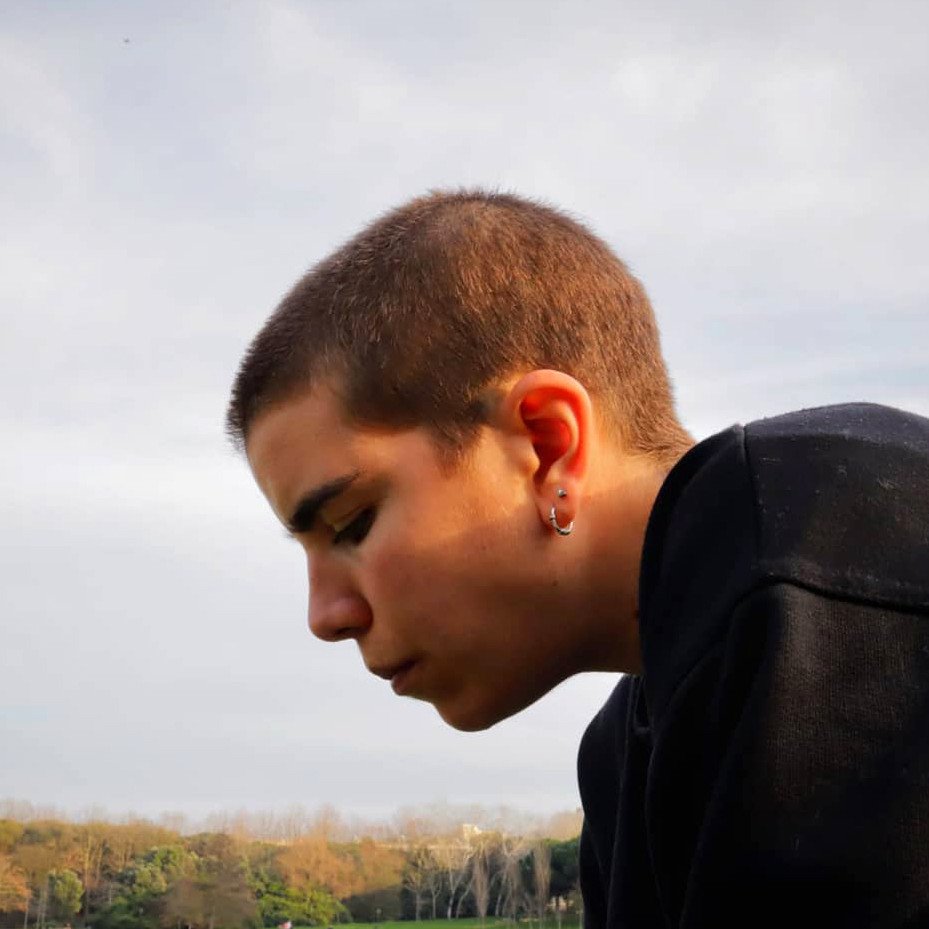 Where does your pastel color palette come from?
I'm not sure where it came from. It is probably a mix of a lot of influences. I started using pastel tons because they bring me peace and joy, and that is what I'm trying to convey with my art.
What are your biggest inspirations?
I'm very inspired by the franco Belgian artists, by Japanese ukiyo-e prints, by cartoons from the '90s and 2000s, and by all Studio Ghibli's "Paradises"! I am also very influenced by nature in general. It plays a major role in my work. I love trees, animals, and how everything is connected and was so beautifully created. That is why I like to go into the wild and spend time surrounded by Nature.
If you could pick one place to spend much of your time creating, what would it be?
The Mila's Paradise! A big magic forest with crazy plants, colorful trees, fluffy animals, big purple caves, lakes, and waterfalls! Where the blue hour lasted for way more than an hour and the sunset lasted for half a day! I love that afternoon vibe and colors, it makes the world so magical and poetic.
Which artist (living or dead) would you like to go out for a coffee and chat with?
Moebius!! Unfortunately, he is not with us anymore, but I would love to go for a coffee (or beer!) with him and ask who his biggest inspirations were. He is such a genius!
What do you enjoy doing when you're not drawing?
Although I love illustrating, I also love doing a lot of other things. I am passionate about life in general, and I'm also very curious. When I'm not working I like to take big bike rides near the river, hiking in the mountains, tasting craft beer, relaxing with friends in the sun, and enjoying a nice lunch with my family! I also love traveling. Hope I can hit the road again after the pandemic is over. At the moment I'm also focused on studying the stock market, looking for good companies to invest in, understanding cryptocurrencies and how blockchain technology is going to shape our lives. The near future is bringing a lot of innovation and exciting things!
How do you stay motivated to work as a freelancer?
I stay motivated because I'm grateful for everything I have and for every opportunity that comes in my way. Even in bad days, when I'm feeling low and without creative energy, I just think that my life is beautiful, even when it has step backs. I couldn't see myself doing anything else and I'm able to do what I love for a living. How many people would love to be in this position?
What is your biggest dream as an artist?
I guess that my dreams and aspirations are constantly changing as I develop and mature as an artist and as a person. I don't usually plan for more than six months ahead, because life is unexpected and I like it that way. But probably one of my biggest dreams is to continue pursuing an artistic career and continue being able to make a living doing what I love the most.