Gamescom 2022 wrapped up with its annual Cosplay Contest, and as always, it was a sight to behold! Some of the most creative and talented people in the world came together to showcase their amazing work. The contest had some incredible entries, but there can only be one winner. Congratulations to this year's champion, Alicja Walaszek!
On Saturday, August 27, cosplayers gathered at the Cologne Exhibition Center to show off their costumes and compete for the wins in three categories: best costume, best dress, and best built. Using a mix of makeup, accessories, wigs, and props, they managed to transform themselves into their character of choice. And boy, did they bring their A-game! Check out some of our favorite photos from this year's event below.
The Judges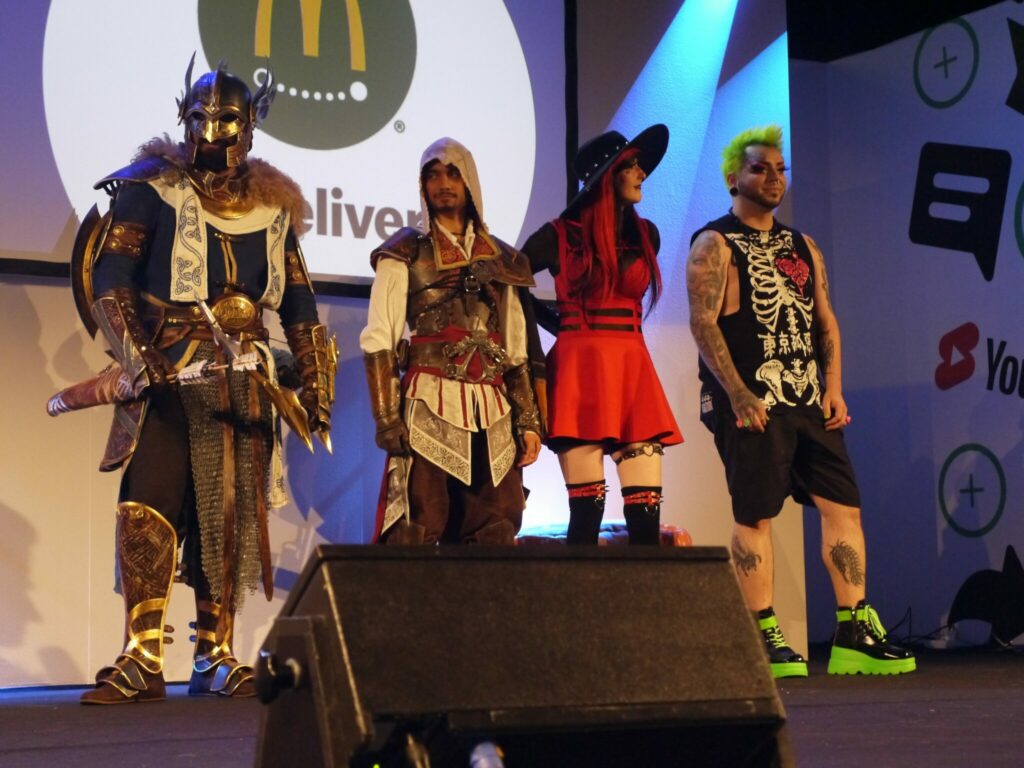 The Winners
The jury had a hard time picking the winners this year, but they eventually narrowed it down to five very deserving cosplayers. Prizes were awarded in the following categories:
Best Costume Place 1-3
Best Built
Best Dress
*Gamescom 2022 Award Show host Stella Chung also participated in the Cosplay Contest dressed as Hu Tao from Genshin Impact.
Best Costume no 1 (600 EUR prize) – Safi Jiva Armor from Monster Hunting World: Iceborn by Alicja Walaszek aka Two Moons Workshop. Alicja donned a stunning outfit imitating fire flames. She held a big dragon eye in her hands that she programmed to move on its own accord.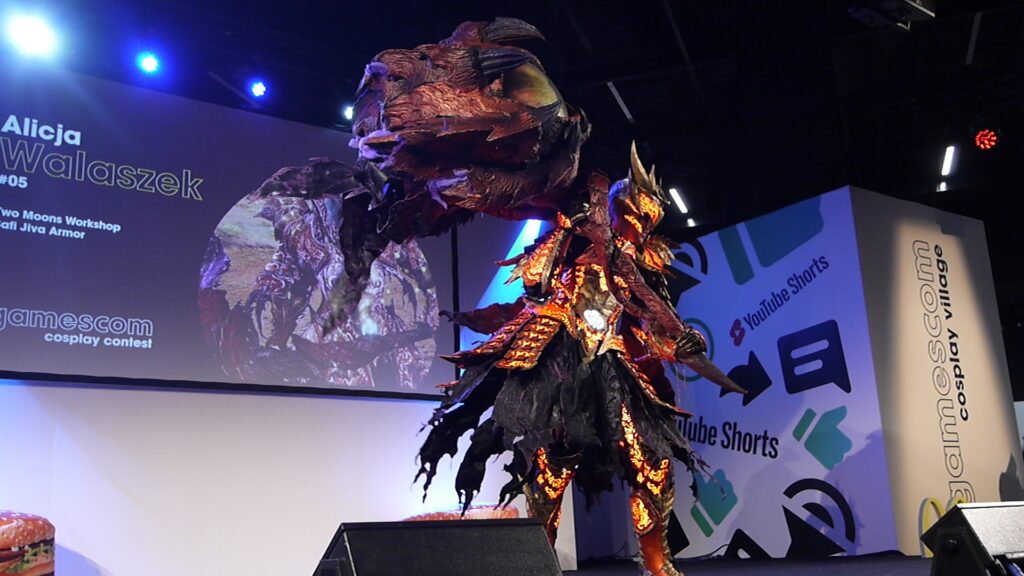 Best Costume no 2 (200 EUR prize) – Anna Henrietta from The Witcher 3: Wild Hunt by Tsuhara Cosplay. Tsuhara Cosplay wowed the judges with her take on the duchess of Toussaint. She put an incredible amount of detail into her costume, and it really paid off. The embroidery on the dress and the intricate headpiece were simply amazing!
Best Costume no 3 (200 EUR prize) – Moxxie from Borderlands by Elanor Cosplay. Katharina's debut cosplay as Moxxie was nothing short of awesome. She chose this character because of their similar body types, and we have to say, she nailed it. The cute hat on her head stayed in place perfectly thanks to a magnet she attached to her wig.
Best Built (100 EUR prize) – Lilith from Diablo by Margaret Cosplay. Margaret Janikowska's costume won the hearts of the judges (and photographers) with its perfect execution and spectacular design. It took her two years to build and paint her wings. Talk about dedication!
Best Dress (100 EUR prize) – Queen Guinevere from Merlin by Trashqueencosplay. Julie wore a hand-made dress of purple velvet. She, too, didn't hold back on details. The embroidery alone took her 150 hours to finish. What a masterpiece!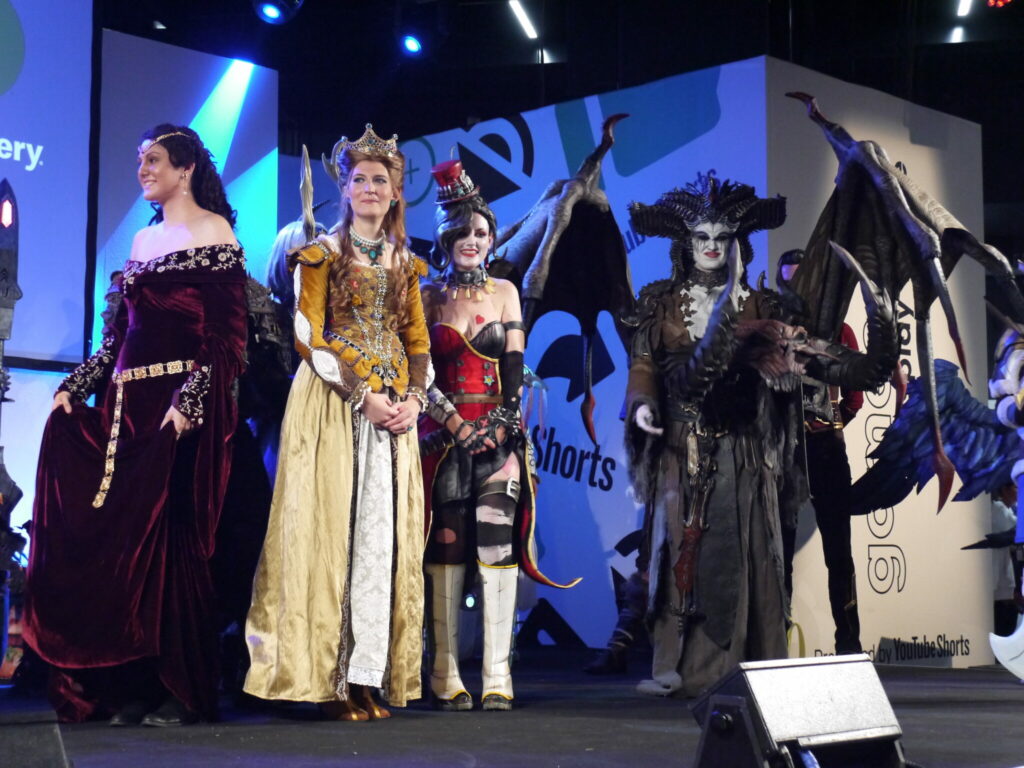 Cosplay Contest Gallery
Below you can find a selection of our favorite outfits from this year's event. Check them out and get inspired to create your own amazing cosplay!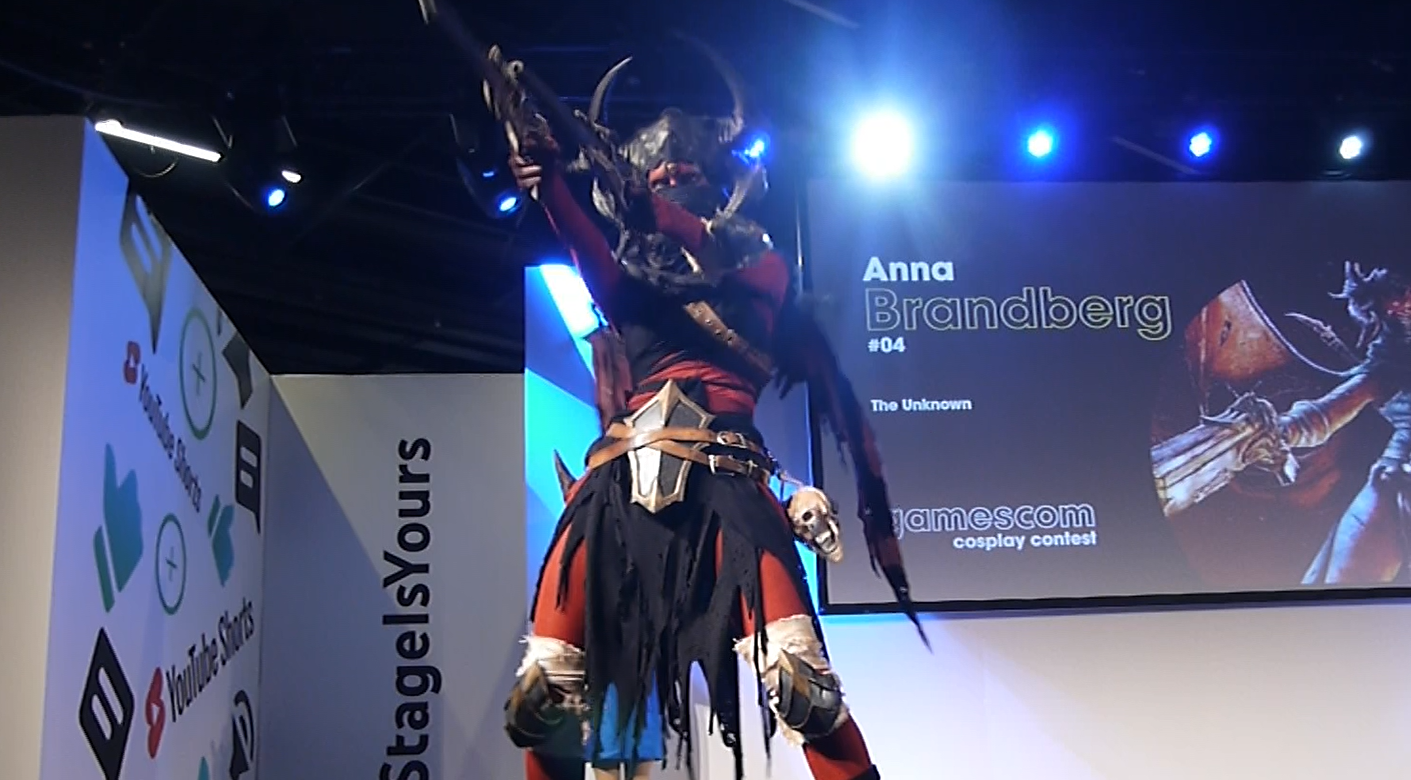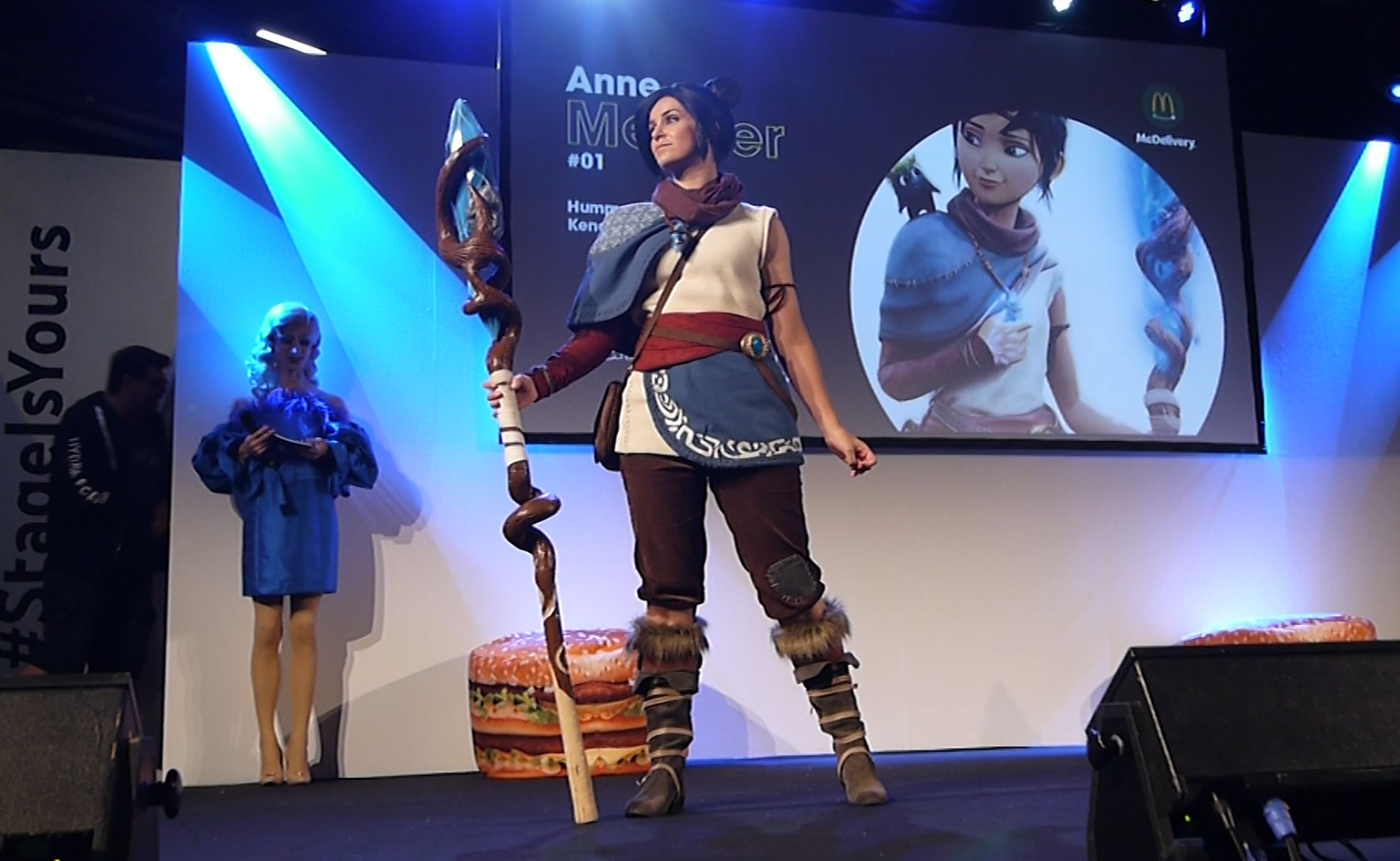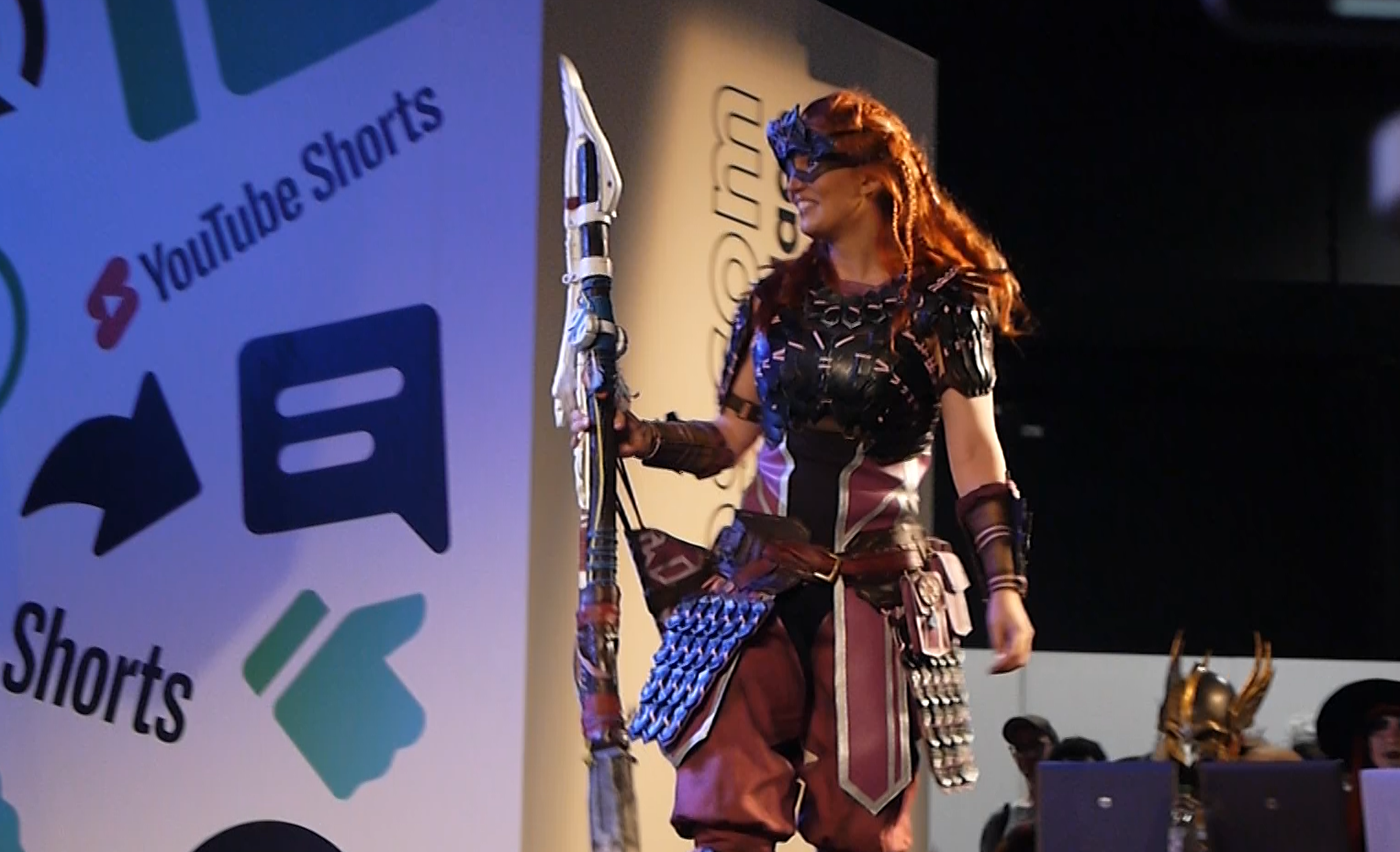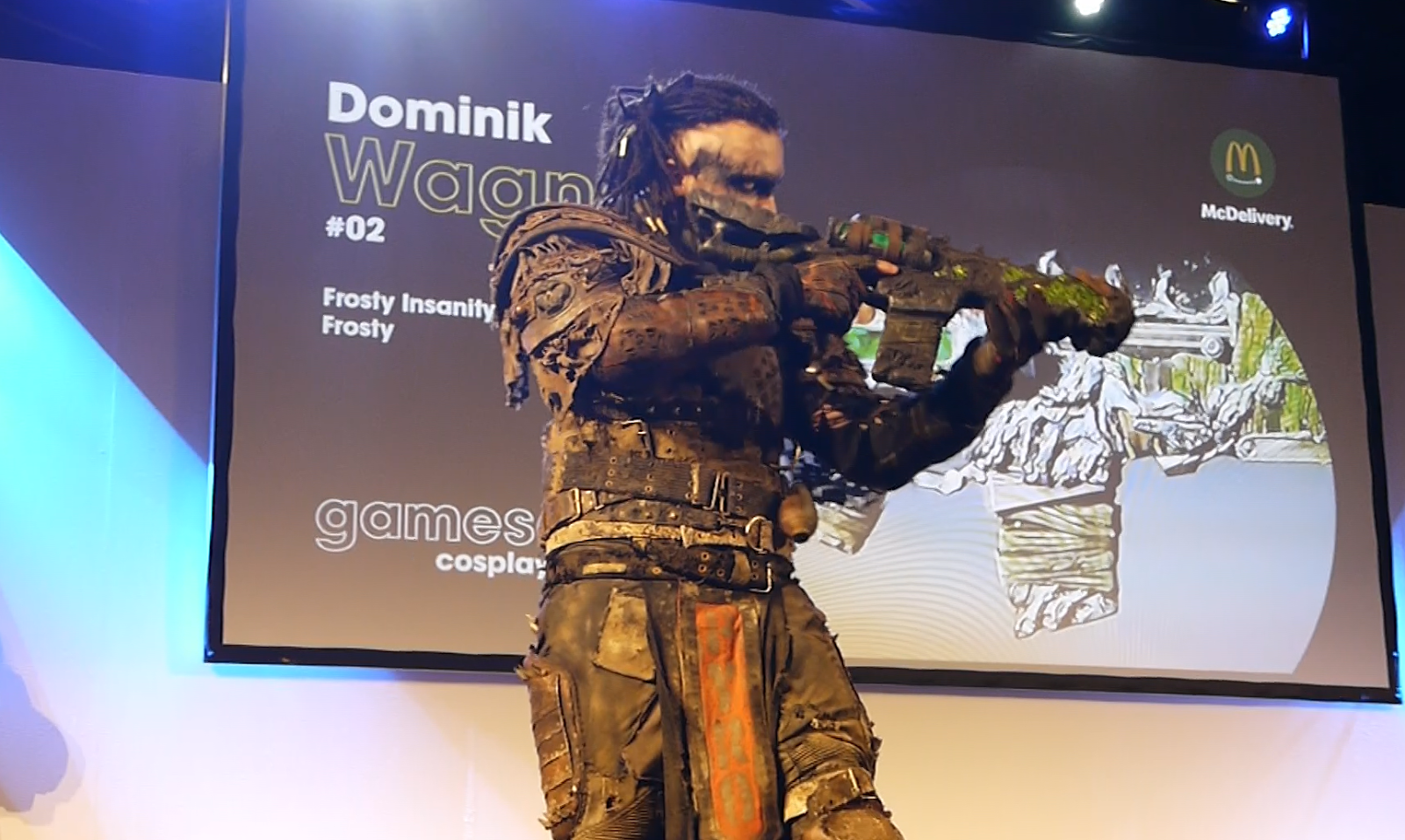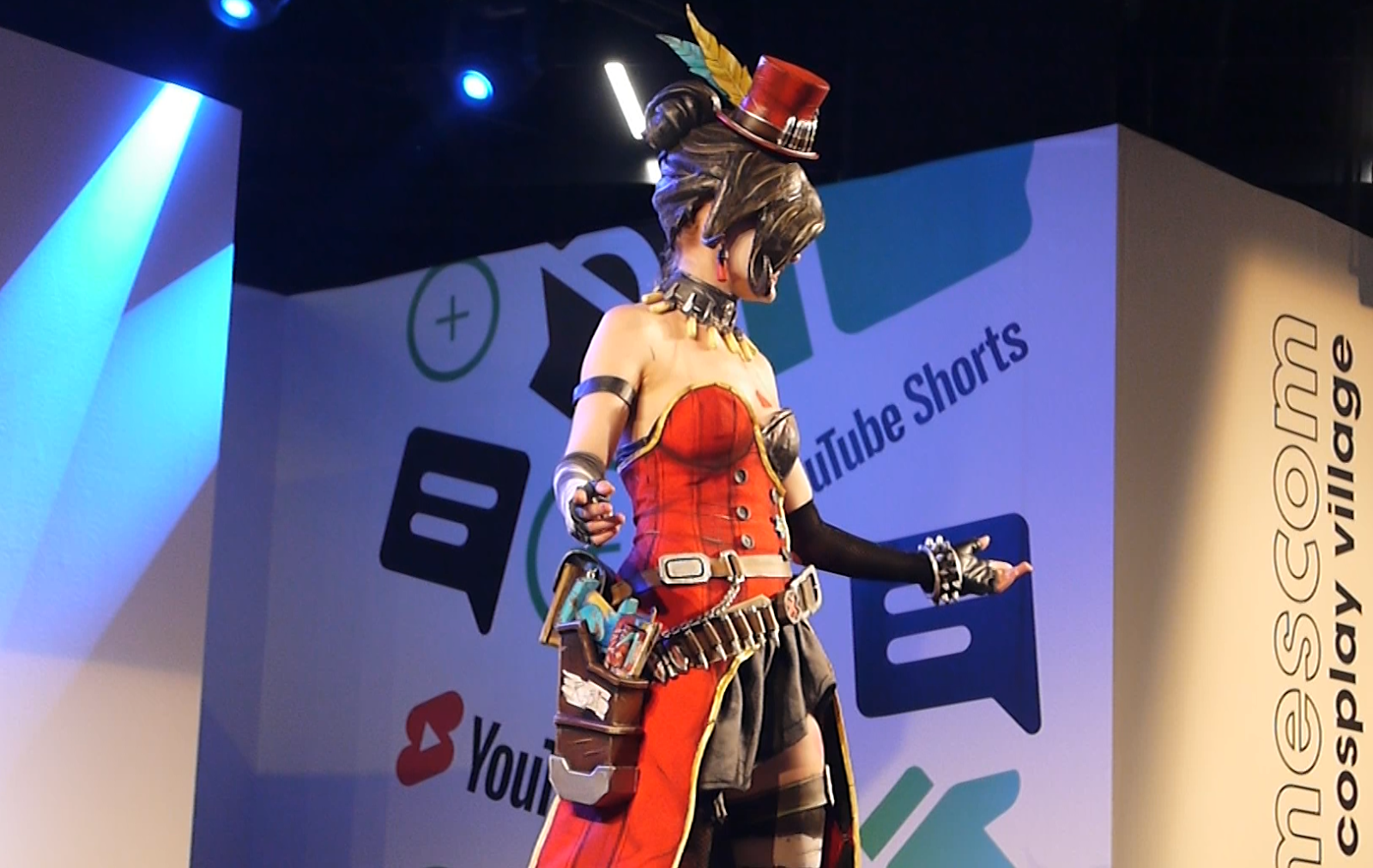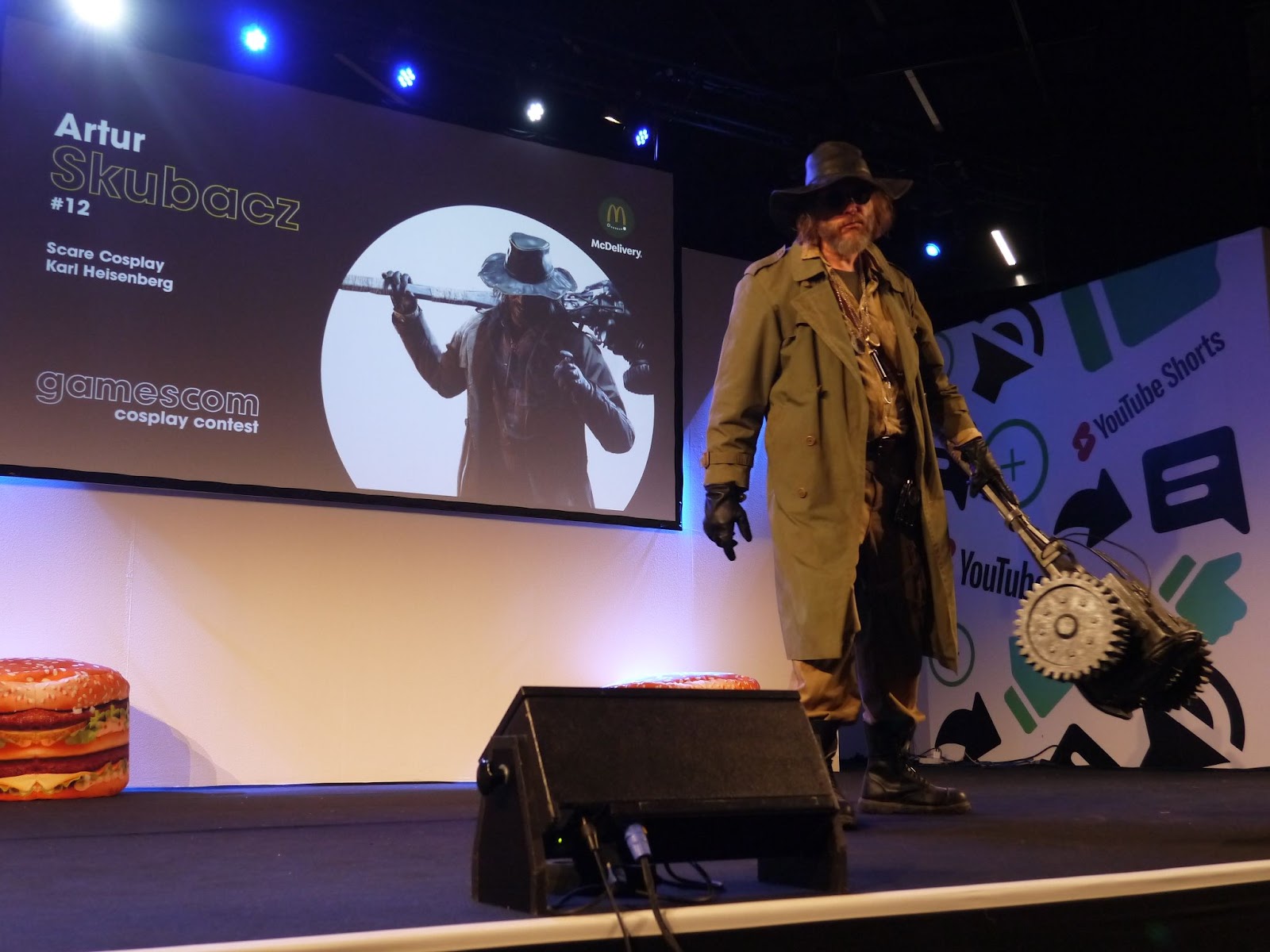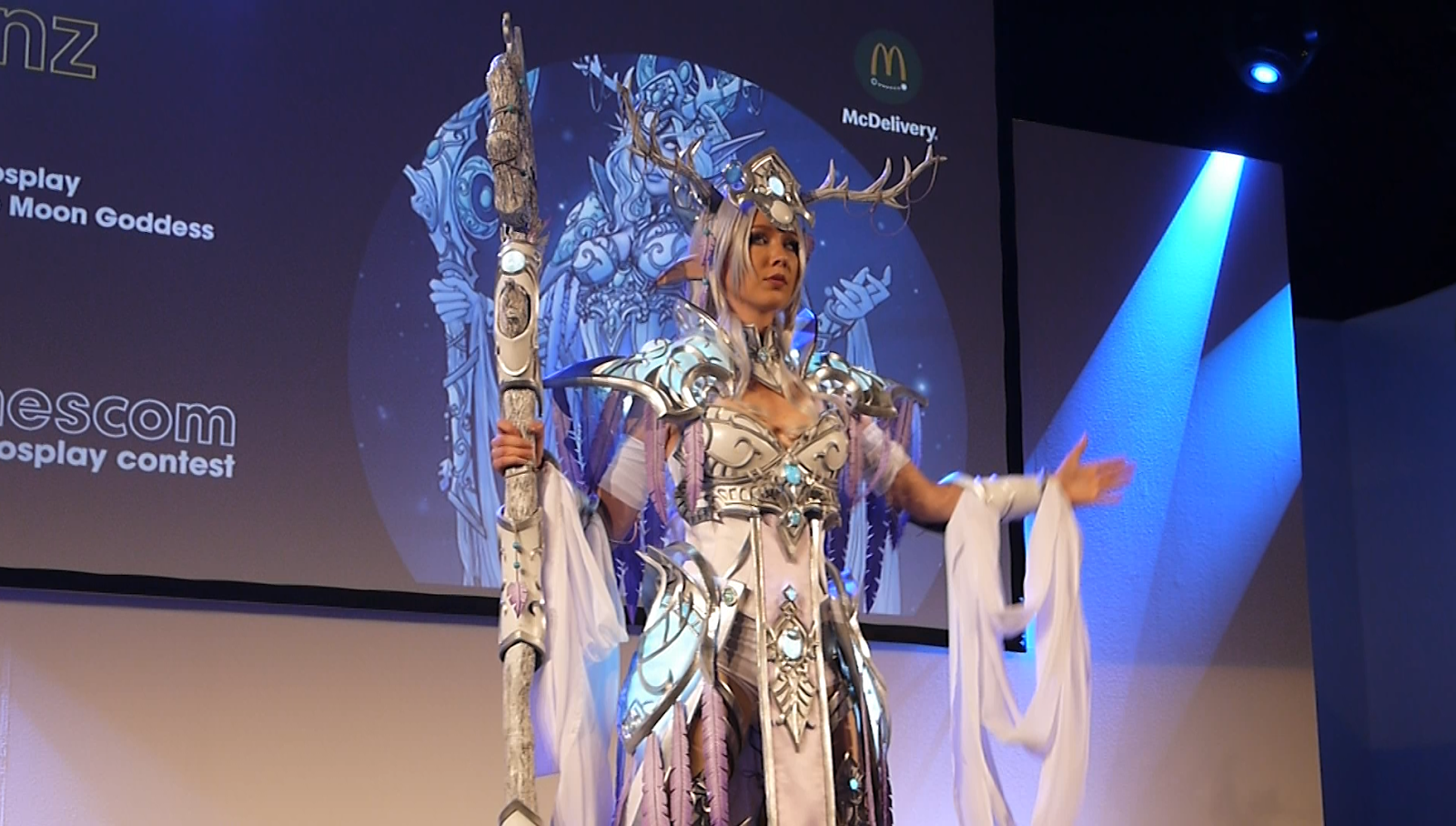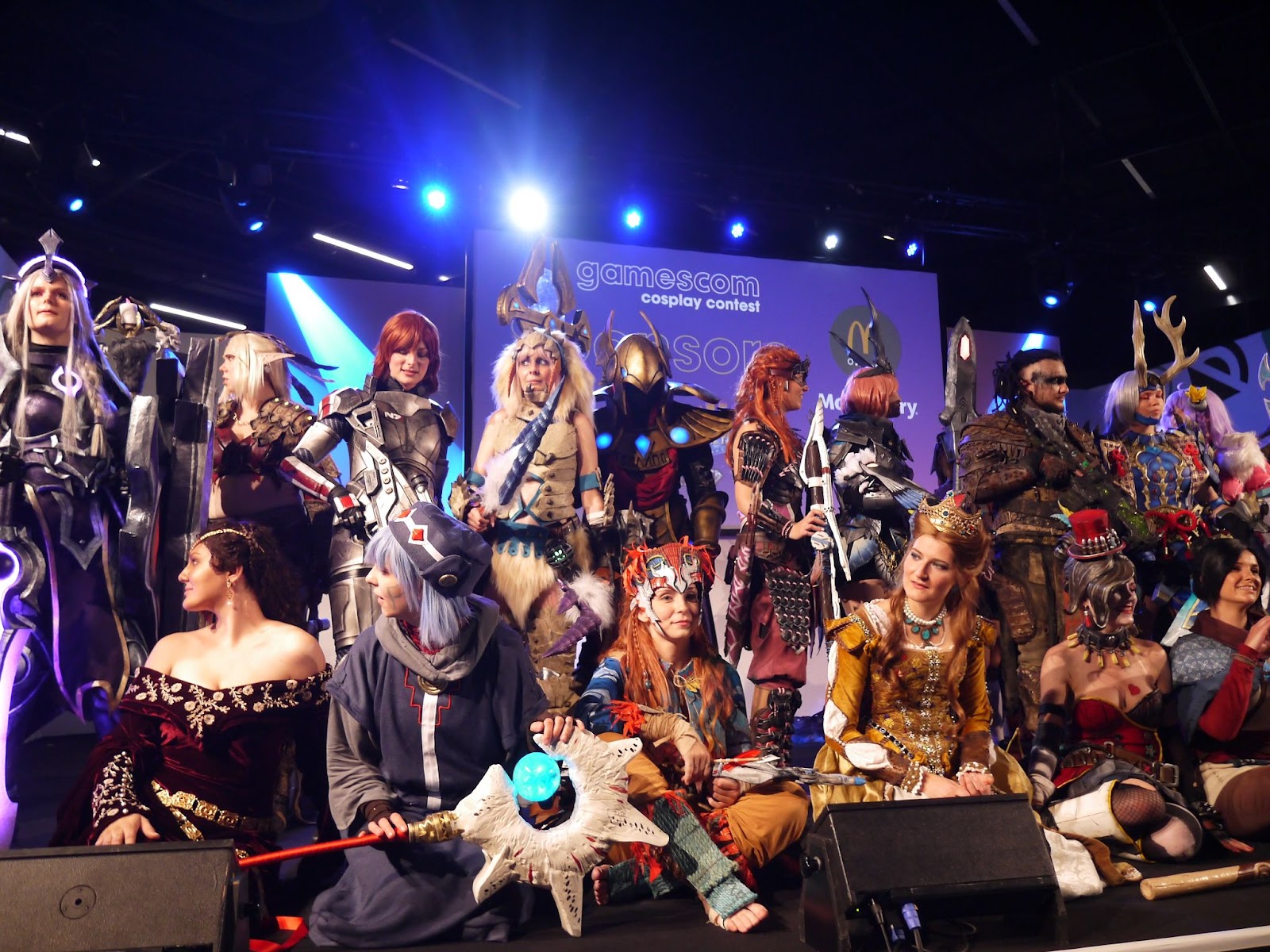 That's a Wrap!
Gamescom Cosplay Contest is always a highlight of the event, and this year was no exception. We would like to congratulate all the winners and participants for their hard work and fantastic creations. We can't wait to see what next year's event will bring!
Until then, happy cosplaying!