Tobias Roetsch is, without doubt, the artist truly out of this world. We talked to him about inspirations taken from the galaxy, going from part to full-time artist and his experience in selling artworks online. It's gonna be spacetacular.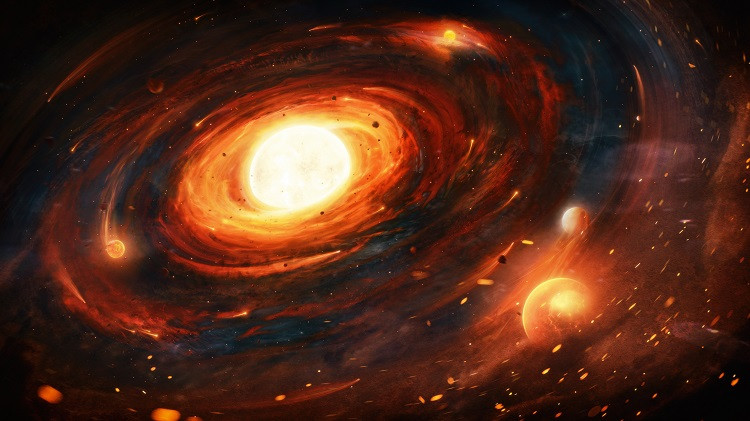 How many years experience do you have as an artist?
My artistic journey started in 2005 with some very small images. In the beginning, I was only showcasing them on German pages. In 2006 I decided to go for an international audience, which was quite a step for me at that time. I also started taking photos in 2006 after purchasing my first DSLR. Since 2010 I am a full-time freelancer living from my art and photography only.
To answer the question briefly: Artist for 14 years, self-employed for 9 years (wow… time flies) 
Are you self taught or formally trained?
I am entirely self-taught. 
It all started as a hobby and was not intended to be more. At some point, people wanted to pay me for my work. Of course, I was thinking about art studies but people already liked my images, so I decided to skip education and go for my own style and technique. It might not be the best or easiest way but it is my way.
Are you currently a part-time or full-time artist? 
I am a full-time artist just like I have been for the last nine years. Digital art and photography have equal shares in my daily job, which is good because every day is a bit different. The mix is not getting boring.  
What are your strongest inspirations? 
Nature is my greatest source of inspiration. That is where my photography and digital art often go hand in hand as well. I see something, and it makes me wonder how this place would look like on another planet, or in a fictional world. Daydreaming at its finest. Of course, other artists and movies are a great inspiration too. They help to push your own limits further.  
Why do you like the cosmos so much?
I have been fascinated by space my entire life. As a child, the Star Trek series impressed me quite a lot. I read a lot of books about the planets of our solar system. That is why it was a somewhat logical step to create my own space scenes once I was able to do it. Today I am still very interested in what is going on above us. Thanks to modern media we have the possibility to be very close to what is happening at NASA, ESA and the others. This is very inspiring to me. And looking from the artistic point of view: it is a very thankful topic because basically everything is possible. 
What do you like to create the most?  
It depends on the mood I am in. My favorite things are space & sci-fi scenes, fantasy images, landscape photos and photos of architecture. I do not have special preferences between these topics. I am happy when a scene has a convincing and believable setting (regarding my digital art) and tells a story (especially in my photos).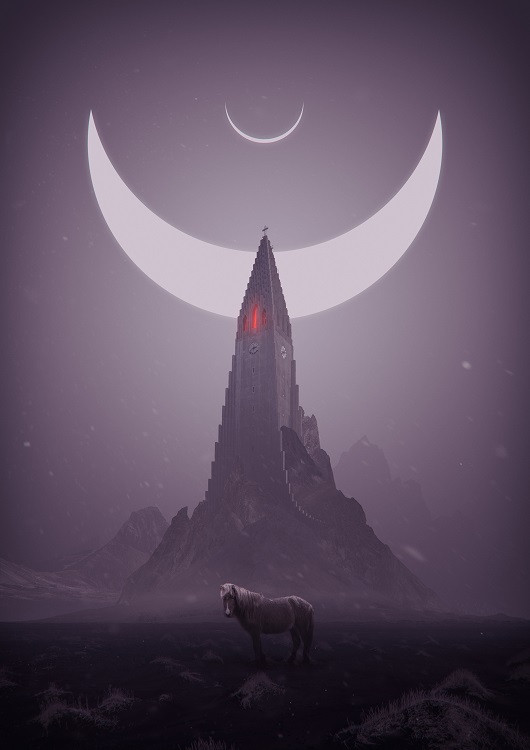 In which area do you feel yourself better – photography or graphic design? 
I personally do not see or feel a difference. Considering the popularity of the images the answer has to be digital art. Maybe it is way harder to stand out of the crowd in the field of photography nowadays compared to digital art. Everyone is able to take a photo with his smartphone but not everyone is able to create a fantasy or sci-fi environment.
Which work are you the most proud of and why?
That's a very hard question … the main problem is, that I start to dislike my images shortly after publishing them. I see things I would like to change or that are not working or are weird. There are like 10-15 images where it is not bothering me so much.
One of them is "Path of Revelation". I have a large print of the image hanging in my living room. Despite seeing it every day I still like it, which means a lot. On the one side, it is a scene out of my comfort zone. Some medieval castle in a mountain landscape with a little space touch thanks to the aurora. On the other side it was quite challenging because of the very wide format and the color scheme (I am absolutely not used to green/cyan/blue tones). And a lot of time went into the image. I especially like how the lights and reflections turned out.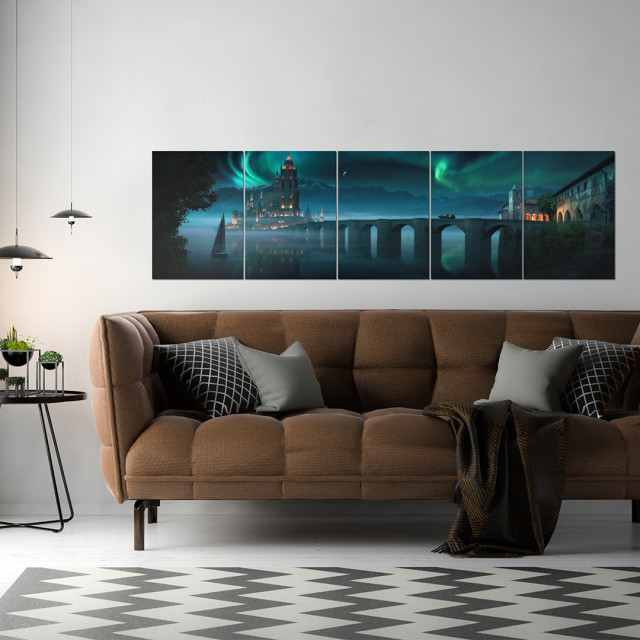 How did you begin selling your original artwork?
People asked me if they could use my images for their projects (like a book or cd cover or on a homepage). It was not my plan to make money out of my art before (mostly because I thought I am not there yet and not good enough). Later I started offering prints online.
As an artist, what do you consider the best channel to promote your designs?
Personally I think my website is the best place. It is just about my art and me and I can edit it to my needs and have all the possibilities I need. It is the center of my network of social media and online art galleries where everything comes together.
But it is a lot of work and there might be easier (and free) solutions offered by the big players online (with acceptable limitations).
What is the FIRST original artwork you sold on the Displate marketplace?
The Rise of a Planet. It is my best-known image and people really like it. Therefore I am using it as test upload to check if a service has potential or not. I actually forgot about Displate first (shame on me). But I logged in some months later and noticed that I made some sales without doing anything (and even though I was only offering a single artwork). This looked very promising and I started offering more images. It is working very well ever since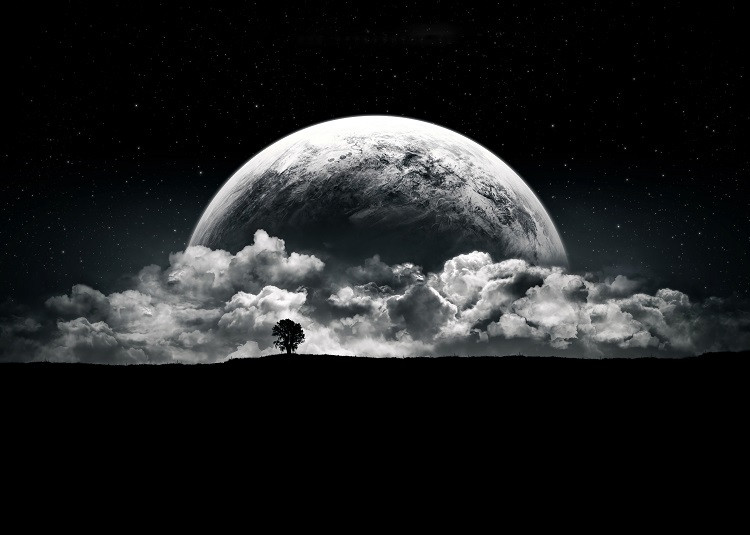 What is the greatest advantage or benefit you've gained as an artist from selling your original artwork on the Displate marketplace?
First of all, I think it is still special to have something printed on metal. When you think of art for your home you usually look for a canvas or photo print. Metal is still something special. The second point is the fact that Displate is doing something for our planet. I really like the idea of a forest somewhere that was planted because of my art. And the third point: at the end, an online shop is all about the money and displate is offering a nice regular monthly income, which I really appreciate.
Do you recommend other artists to sell their artwork with Displate — and why?
I absolutely recommend Displate because it's a win-win-win situation. The artist gets some money for their art, the clients get unique art and Displate gets some money for their service too. What else could you be looking for? 😉
How do you like Tobias' works? Share some love in the comments below!