Making a modern basement bar is a great way to create an entertaining space in your home. There's nothing better than relaxing and unwinding with friends in your very own drinking den. Since you're probably looking for ideas to make your basement bar pop, consider every modern basement bar idea listed below, and If you see something interesting, add it to your own.
With a little planning and creativity, you can easily create a modern basement bar that everyone will love.
For more Home Decor Inspiration, here're a few more ideas
Modern Basement Bar Essentials
Displates
Adding some pizzaz to your basement bar with Displates is always a good look. Mix abstract posters with retro posters to get a cool vibe in your modern basement bar.
Wine Fridge
A must-have for any wine lover, a wine fridge will keep your drinks at the perfect temperature.
Mini Fridge
Perfect for storing beer, soda, and snacks.
Bar Stools
Whether you opt for counter height or bar height stools, make sure they're comfortable and stylish.
Shelving Units
Shelves are a great way to store and display your barware and glassware.
TV
If you're planning to watch the big game or your favorite show, be sure to have a TV in your basement bar.
Glassware
Stock up on wine glasses, cocktail glasses, and tumblers.
Bottle Openers
You'll need a few of these essential bartending tools.
Coasters
Protect your surfaces from water rings with coasters in fun colors or patterns.
Towels
Keep a few clean towels on hand to wipe up spills.
Decorations
Personalize your space with photos, plants, or other decorations.
Music System
Create a relaxed atmosphere with some background music.
Other Necessary Simple Basement Bar Ideas
Pool Table
Foosball
Shuffleboard
Ping Pong
Cornhole
A pool table is always a great addition to a basement custom bar if you have the space. If you don't have quite as much room, consider games like foosball, shuffleboard, ping pong or cornhole.
These games are sure to keep your guests entertained all night long!
16 Considerations
1. Simple Basement Bar Ideas
If you're looking for a simple and understated basement bar idea, then opt for clean lines and minimalistic furnishings. Incorporate some modern touches with stainless steel appliances and surfaces.
These minimal inflexions will transform your basement into a calm escapade!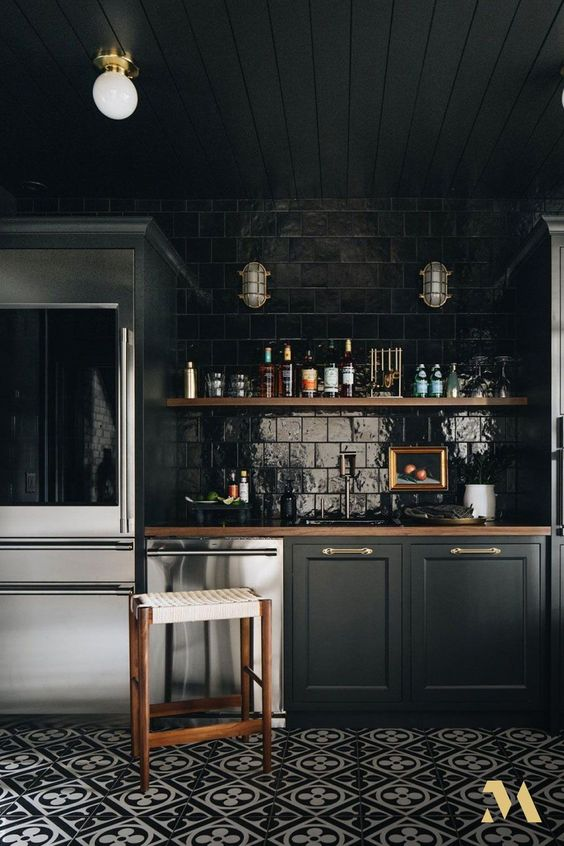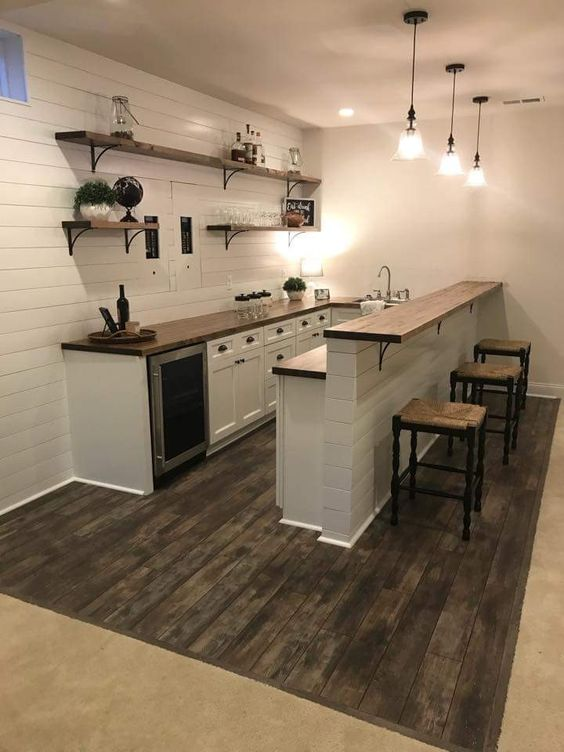 2. Man Cave Basement Bar
For a basement bar that's cool and perfect for your man cave, then this one is the ideal option for you.
Add in your favorite sports memorabilia or team decor. Install a big screen TV and a pool table so you can watch or play the game while you enjoy a cold one.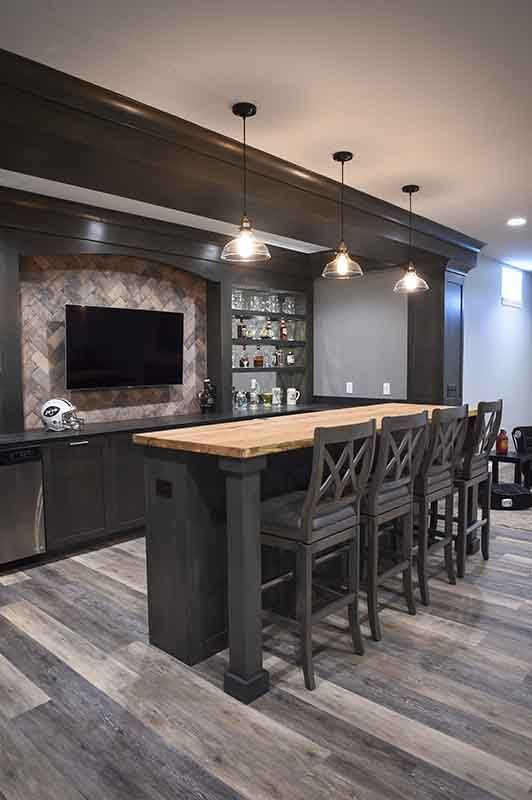 3. Rustic Basement Bar
To achieve a basement bar that makes a statement, consider rustic décor.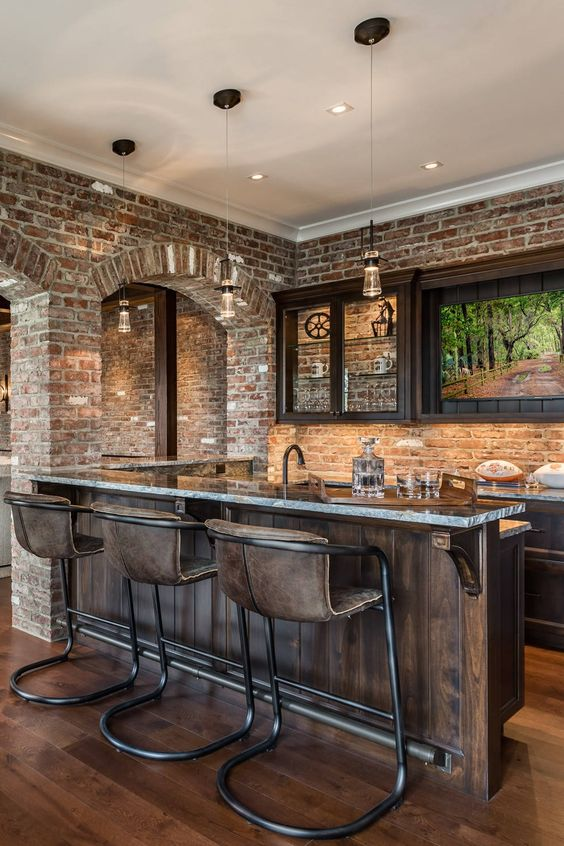 4. Natural Wood Basement Bar
To amplify your rustic basement space, go for unfinished wood surfaces, bar tops and furnishings.
This will give your space a warm and inviting feel that your guests will love. Be creative and have fun with it! Your basement's wood bar will surely be a hit with your friends and family.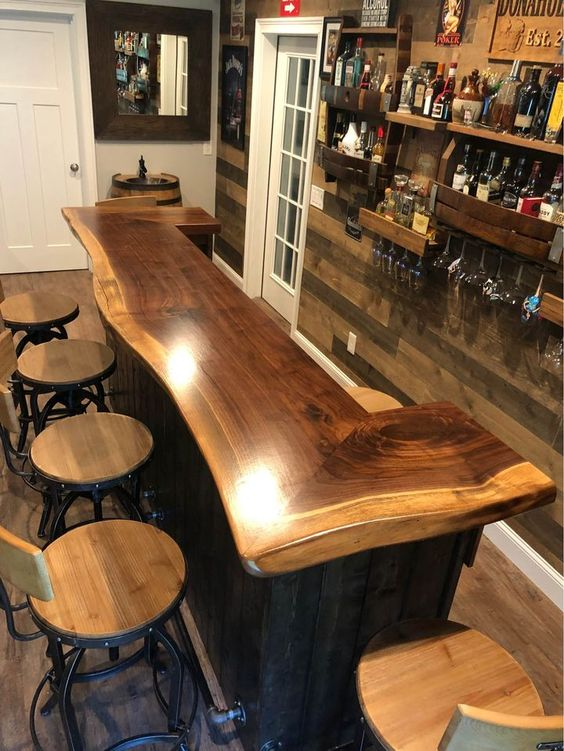 5. Wet Bar
Make a splash by installing a sink and countertop in your bar. Then, add in some shelving or cabinets for storage. Finally, finish off the look with modern fixtures and finishes.
6. Small Basement Bar Idea
If you're working with a smaller space, then this cool small basement bar idea is perfect for you. Maximize your storage space by incorporating floating shelves or cabinets into your design.
7. Sports Basement Bar Idea
If you are considering creating a sports basement bar as an alternative to a game room and a man cave in your basement, then this is the perfect place to watch the big game and enjoy some delicious food and drinks.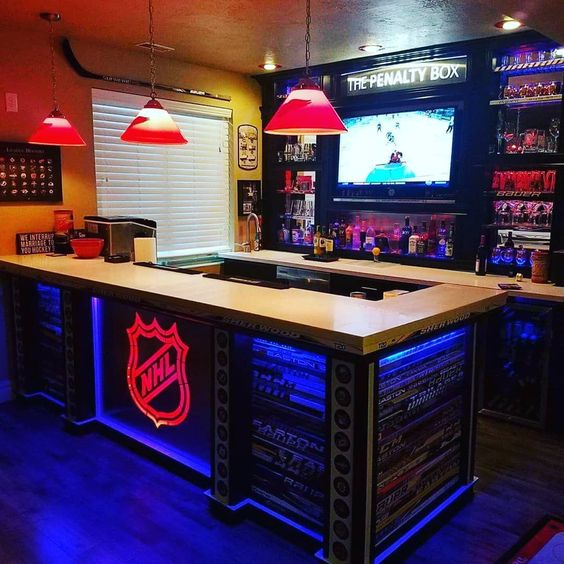 To get started, choose a few of your favorite team's colors and incorporate them into the decor.
Hang up some jerseys or flags, and add in a television or two so you can catch all the action.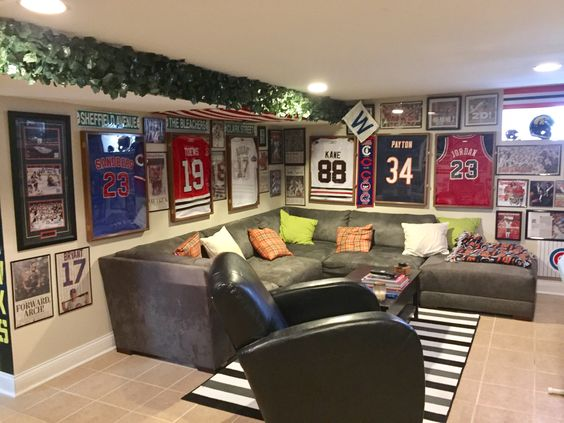 8. Gothic Basement Bar
Black walls, floors, and furniture will establish a moody and sophisticated look. You can add in some unique lighting fixtures to really set the tone.
Candles, chandeliers, or even floor lamps with dark shades will do the trick.
With this elegant bar idea, you can style a home bar that's perfect for hosting cocktail parties or intimate gatherings.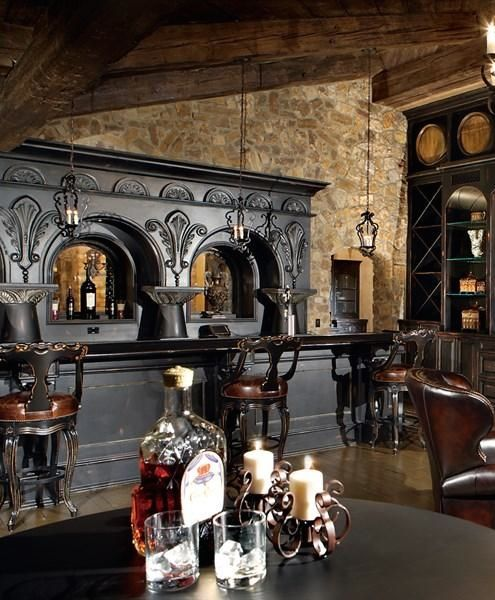 9. L-Shaped Basement Bar
If you have a large basement place and the budget for it, then an L-shaped bar is a great option to consider. This type of bar is perfect for entertaining guests and hosting parties. Use clean lines and minimalistic furnishings.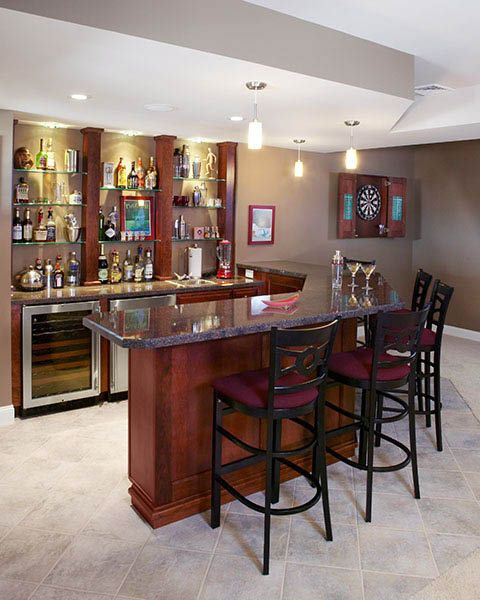 10. Finished Basement Bar
If you're looking for a basement bar that's already finished and ready to go, then this is the perfect option for you. There are many different companies that specialize in creating and finishing basement bars.
Sit back and relax while they take care of everything for you. It's that easy!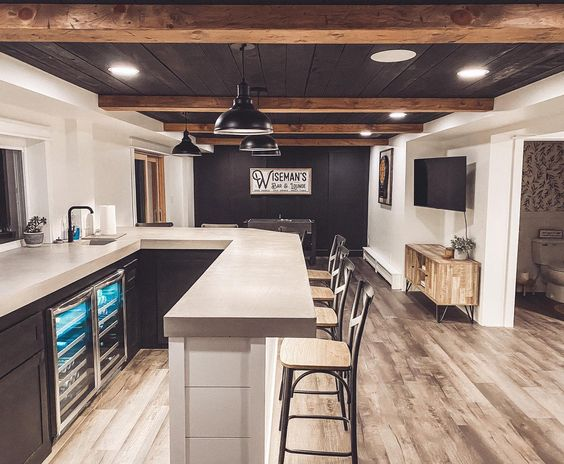 11. Colorful Basement Bar
For one of the basement bar ideas that's cool and full of personality, go for a colorful and fun design.
Incorporate your favorite colors into the bar designs with the wall, floors, furniture, and decor. Add in some fun and unique lighting fixtures to really make the room pop.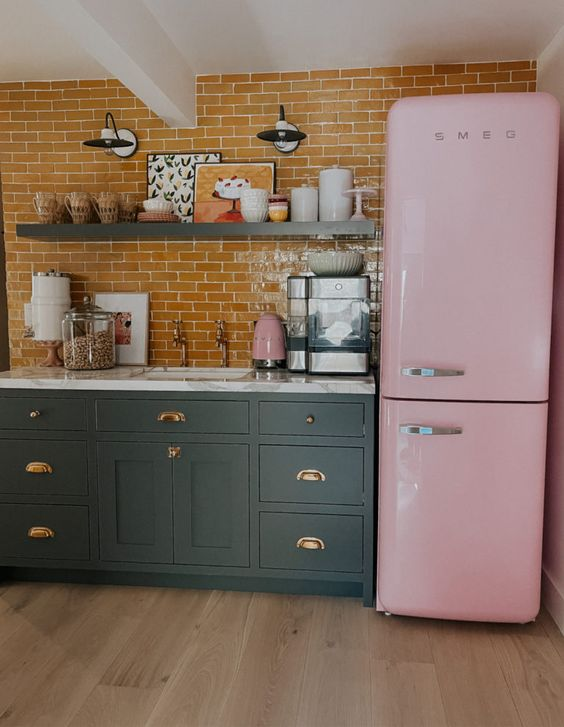 12. Industrial Basement Bar
For basement bar ideas with an industrial edge, incorporate concrete, metal, and wood into your design.
Start by painting the wall a dark, moody color to create an intimate and atmospheric space. Then, add in some more touches with metal stools and industrial-style lighting fixtures.
To really make your basement bar stand out, install a concrete countertop.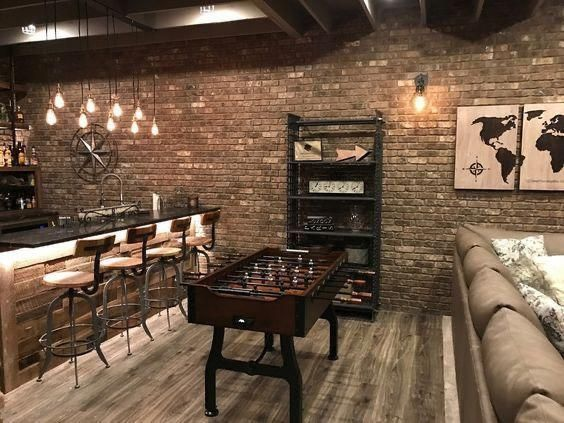 13. Budget-Friendly Basement Bar
If you're working with a tight budget, then there are still plenty of basement bar ideas that you can incorporate into your home.
By following these modern basement bar ideas, you'll be able to create a stylish and functional space on a budget.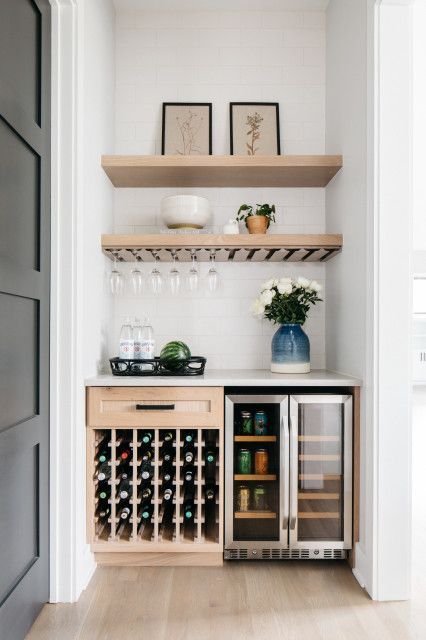 14. Hollywood Style Basement Bar
For a truly glam and chic basement bar, take inspiration from Hollywood.
Go for an over-the-top look with mirrored surfaces, luxurious furnishing, and sparkling chandeliers. Incorporate a modern touch with stainless steel appliances and sophisticated décor.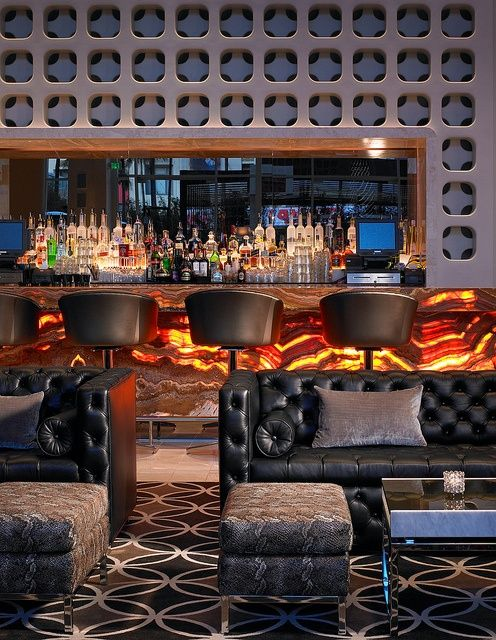 15. Kitchen Basement Bar
If you have a basement kitchen, then you're already halfway to creating the perfect basement bar. To take your kitchen to the next level, add in a modern and stylish bar sink and countertop.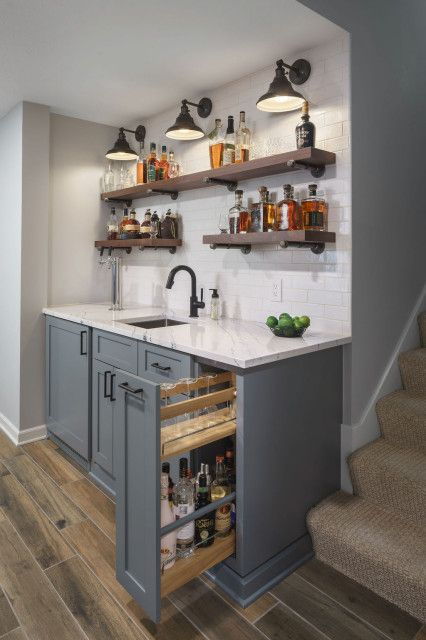 16. Luxury Basement Bar
A luxury basement bar can be a great addition to any home, and it will definitely make your house stand out from the rest. There are many different ways to design a basement bar, but there are some common features that all luxury bars have.
First, a luxury basement bar must have plenty of space. This means that it should be large enough to accommodate all of your guests comfortably. You will also want to make sure that there is plenty of seating so that everyone has a place to sit and enjoy their drinks.
Second, a luxury basement bar should have all of the latest amenities. This includes things like flat screen TVs, surround sound systems, and other high-tech features. You will also want to make sure that the bar is well-stocked with all of the best liquors and mixers.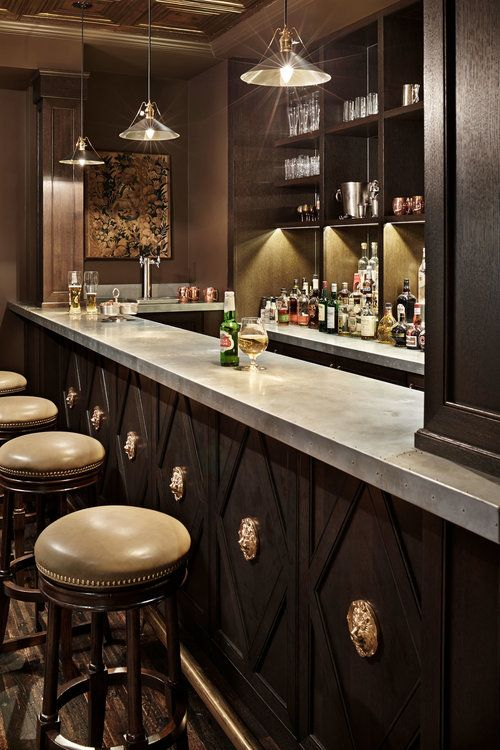 Conclusion
Basement bars are popular because they offer a unique and intimate experience that can be difficult to recreate in other parts of the home.
They provide a space where friends and family can gather together to relax, chat and enjoy each other's company. Additionally, basement bars can be customized to reflect the personality of the owner, making them a truly unique feature in the home.
Take inspiration from the above ideas and start making your own.