To simply call him a visual artist would be way too inaccurate. With his exceptional, highly nuanced technique, Adam Spiżak is more of a 3D sculptor, crafting designs that tell stories and bring out almost tangible sensations. We couldn't wait to pair his gripping art with our state-of-the-art print enhancements for a collaborative Limited Edition Displate!
Locking in a top-of-the-league artist like Spiżak wasn't easy though. See, Adam is a busy guy. Operating out of a small studio in London, for the last 25 years he's worked for the likes of Disney, Cannes Film Festival, or Lil Nas X, and stays an in-demand act for entertainment industry giants.
And yet, we finally made it happen. With "Live by the sword", Adam Spiżak scores a spectacular debut in our Limited Edition series! Here's how he brought this eerie design to life together with our Design Studio.
Breaking down the samurai code
Packed with symbolic nuances, "Live by the sword" is not an easy piece to decrypt. Still, we asked Adam Spiżak for some hints. And though he offered no definitive answers, somehow things look a bit clearer now…
(Just so you know, Adam Spiżak doesn't always speak in riddles. Read our full interview where he talks about how he made that Lil Nas X collab happen!)
What inspired you to create this artwork?
I love the samurai ethos of service and humility. It teaches a lot about human nature based solely on discipline and finding purpose. I wanted to create an artwork that would feel like a shrine or a lonely mountain and pay homage to the idea of facing mortality through determination.
There's more subtlety in why the mountain is a skull, but I wouldn't want to impose my own interpretations!
What was the process of creating this artwork?
I always like to start with an idea to convey the most emotions about the story. Step one is finding some good references. I googled various character refs, skulls, and colors to shape up the idea. Usually the more I get, the easier the next phases get and in this case, the next step was building the samurai model and the base for the skull. Once I was done modeling initial assets, I started building my 3D scene and the overall composition. Then the artwork, still a 3D project, went through this "composition-colors-details" loop where I adjusted each element until everything finally clicked together.
What's your usual toolset?
My tools include Zbrush, Cinema 4D, Octane Render, Photoshop, and After Effects. On different projects I also use various apps/plugins as needed, things like tree plugins or particle simulations.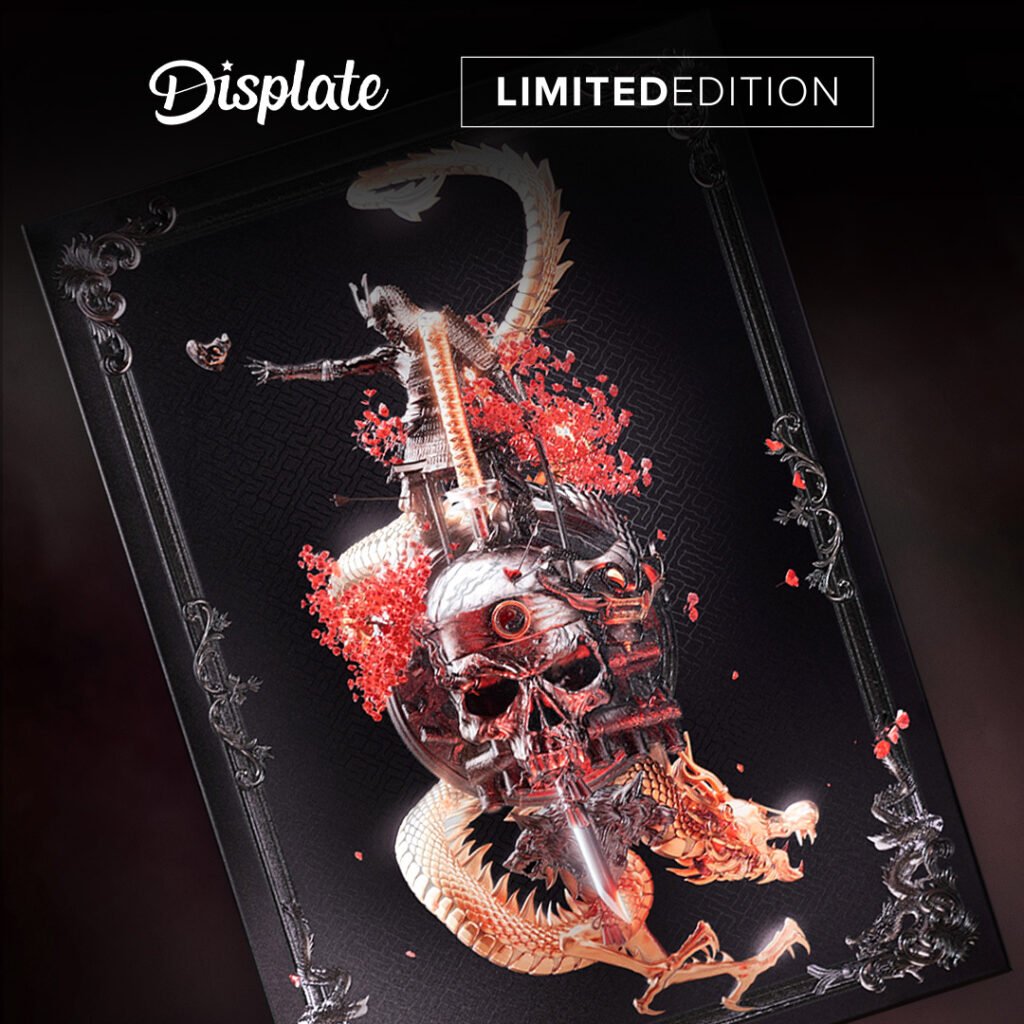 Displate Design Studio wields the blade
Spiżak's unique style required a special treatment. In order to make his striking 3D sculptures pop on metal, our Design Studio needed to carefully pick the printing enhancements and keep an eye on details at all times. It wasn't easy:
This 3D model based illustration was a challenge! It's packed with tiny details that are difficult to accurately sculpt. This kind of work requires lots of attention and a strong focus on perspective, so that in the end everything looks just the way the artist had imagined it.
For this artwork, we designed a frame. We collaborated with Adam Spiżak and followed his directions to make sure that it fits the overall mood and visual style of this design.
Finally, we had to pick the right background. After experimenting with different colors and patterns, we ended up using a minimalist, geometrical backdrop that elegantly complements the design without taking over.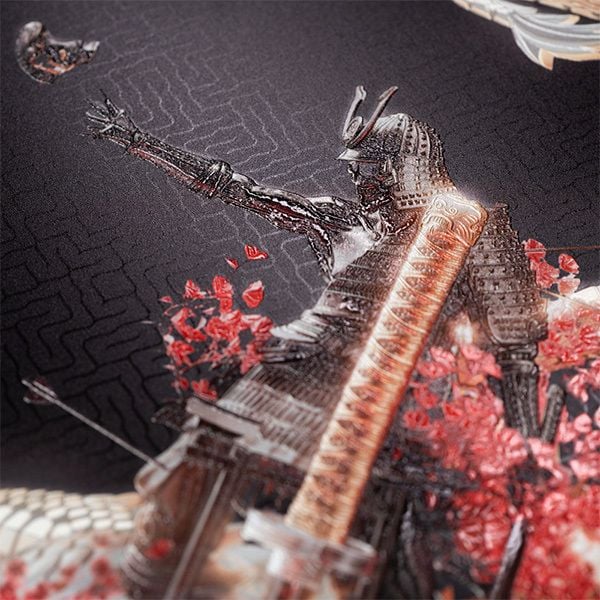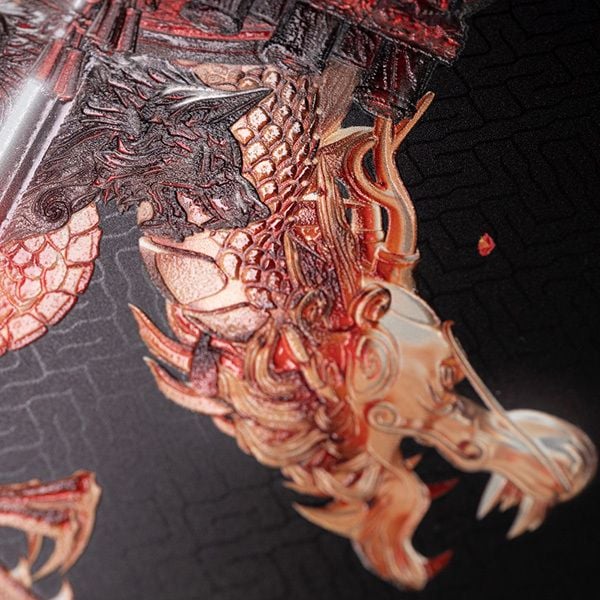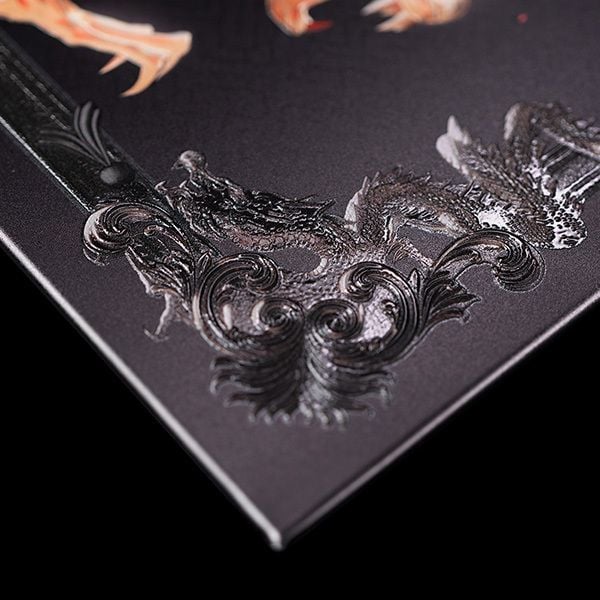 Stay on guard!
Are you still with us? It's easy to get lost in all these symbols. Don't worry, you'll have all the time in the world to crack the meaning once this twisted beauty finds its place on your wall.
Now better hurry up – it's an exclusive piece by Adam Spiżak, so it won't be here for long. Grab it before it's gone!