Oh my, this is no place for an astronaut!
And yet, to his peril, this brave fella set out on a mission clearly out of his depth. Yes, he was forever Claimed by the Abyss but in the process became a part of history. Limited Edition history.
Here's the (short) tale of how his (short) visit to the ocean floor was turned into a kickass poster thanks to the joint efforts of Nicebleed and our own Design Studio.
Nicebleed has the (ocean) floor
What was the astronaut doing there? What was the creature that ambushed him? How come his helmet glows in the dark?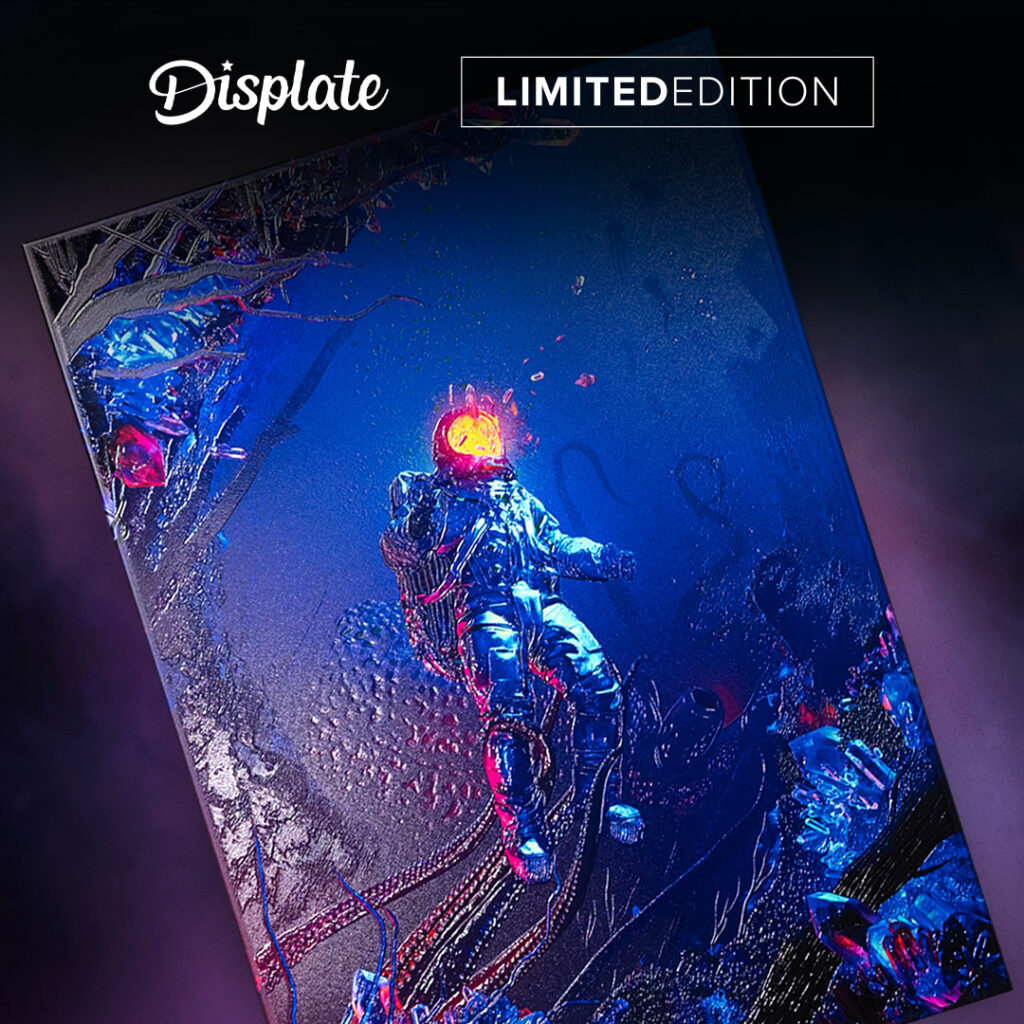 Nicebleed didn't want to divulge too many of his secrets:
"Well, to me this is the story of an astronaut who thought he had discovered a beautiful, hidden place, which held the promise of great technological advancements. Instead, he had an unexpected encounter."
But his story wasn't over yet!
Our Design Studio brings out its hidden depth
Magdalena Łoś, our Product Designer Acting Lead, talks about how she and her team turned this astronaut's tragedy into an artistic triumph.
"Claimed by the Abyss is our second Limited Edition based on art provided by Nicebleed. We wanted to continue this series about the astronaut using new upgrades. The neon color and UV light betray the presence of a mysterious sea creature lurking in the shadows for its victim.
We achieved this effect by applying neon overprint, which helped emphasize the vibrance of the colors. That way we have highlighted vegetation and underwater treasures that are visible even in the dark! This artwork is full of details and surprises – and even more so if you observe it under UV light!"
An astronaut's legacy
Well, this astronaut's ambitious journey sure hit a wall. But thanks to the efforts of the talented Nicebleed and our Design Studio's contributions, his adventure will now hit a thousand walls! And no set of grabby tentacles can take that away from him.
Just make sure you're quick to get a copy before they all disappear!
---