Hey Displaters! The time for one of the most anticipated holidays of the year is upon us. The incredible Chinese new year celebrations. Not only are we buzzing with excitement about this, but we thought it would be absolutely awesome to geek out about all things relating to this year's theme "Year of The Tiger". But first, before you add some majestic Tiger posters to your legendary Displate collection, here's a little context on the celebrations and what they represent (and be sure to check Limited Editions Displates, too!).
Chinese New Year Celebrations
Chinese new year is on the 1st of February this year, but, as usual, the celebration will last for at least two weeks until the breathtaking Lantern festival on the 15th of February. Schools, banks, and many shops are closed for either a week or sometimes two weeks during the new year festivities. This illustrates the significance of the holiday and its contribution to Chinese cultural and national pride. 
The Chinese new year celebration is synonymous with incredible food like dumplings & spring rolls. But, we can't forget the emphasis on upholding customs that instill national pride in one of the largest nations in the world. One such custom is a tradition where the entire nation focuses on blessings and fortunes to come in the new year. 
The Year of The Tiger & Tiger Virtues
Chinese Zodiac
Based on the well-respected lunar calendar and its corresponding zodiac, the Chinese Zodiac is a repeating 12-year cycle that brings into focus a different animal and its virtues as the theme for a specific year. The animals include the Rat, Ox, Tiger, Rabbit, Dragon, Snake, Horse, Goat, Monkey, Rooster, Dog, and Pig respectively. Every animal on the list reflects the year and all people born during it. 2022 is the Year of the Tiger.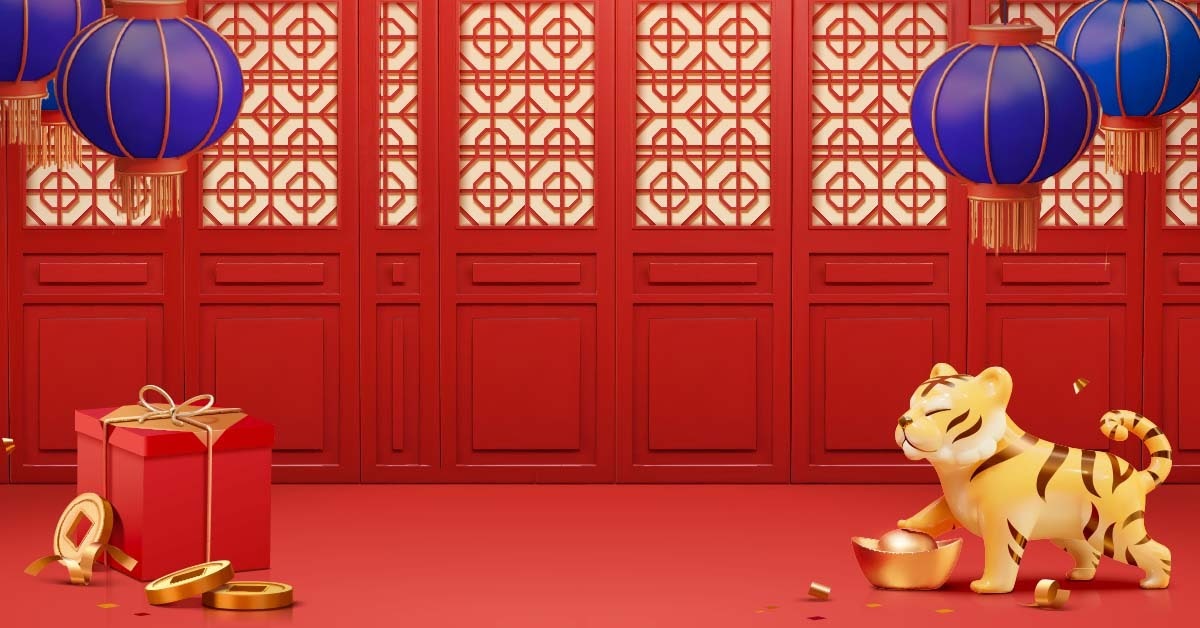 Tiger Virtues
"Tigers are courageous and active people who love a good challenge and adventure in life".
Ambition, courage, enthusiasm, generosity, self-confidence, philanthropy, and a strong sense of justice are all major attributes of people born in the year of the Tiger. As we can already gather from the list, these individuals are strong-willed and have within themselves the confidence, determination, and self-belief to change the world. 
According to the old legends, the bold and majestic tiger was extremely confident with his speed and vigor in the celestial race that decided the order of the Zodiacs. But, when the orders were revealed, upon climbing out of the river, thinking it was first, the tiger was surprised to learn that the cunning rat and the diligent Ox had taken the first and second spots. This left the King of the jungle with a respectable third place. Despite this outcome, we can't ignore some of the most admirable qualities found in those born in the year of the tiger. 
In a nutshell, the tiger's personality, virtues, and strengths are comprised of the following traits;
Fierce Independance
Strong self-esteem
Optimistic & Enthusiastic by nature
Tenacious
Just
Loyal & Impactful in everything they do (sometimes the center of attention)