Patrick Lewis, better known as @dadofxander, is a Force fanatic and a proud owner of an incredible Star Wars-themed basement. You might have seen it already — it has gone viral on Tik Tok. At the moment, it accumulates more than 6.8 million views, over a million likes, and is close to 30 thousand comments! We caught up with Patrick to talk about his Star Wars collection and his charity work for the American Cancer Society.
When and how did you start collecting?
I have been collecting all my life. I have stuff from my childhood, and I have stuff I bought yesterday. It has been narrowed down a lot over the years, and now I only buy things I know I have a place for.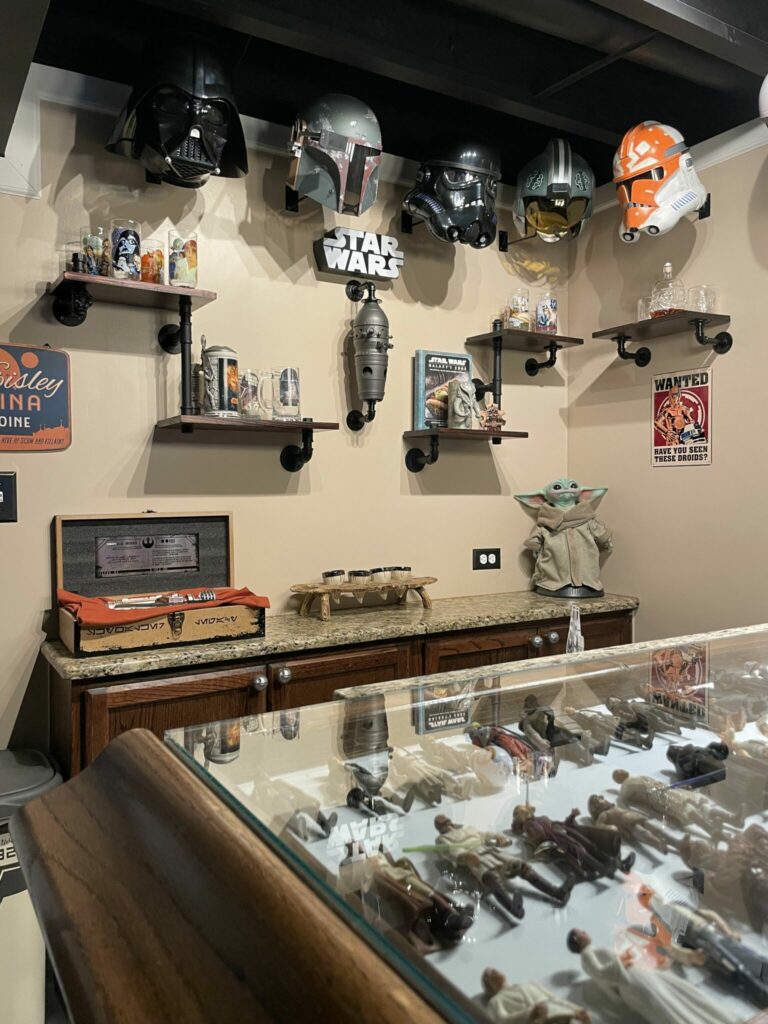 What do you collect?/What sort of things?
I collect a lot. Vintage figures. Lightsabers. Helmets. Galaxy's Edge merchandise. As long as it looks good in the Star Wars basement, I'll grab it.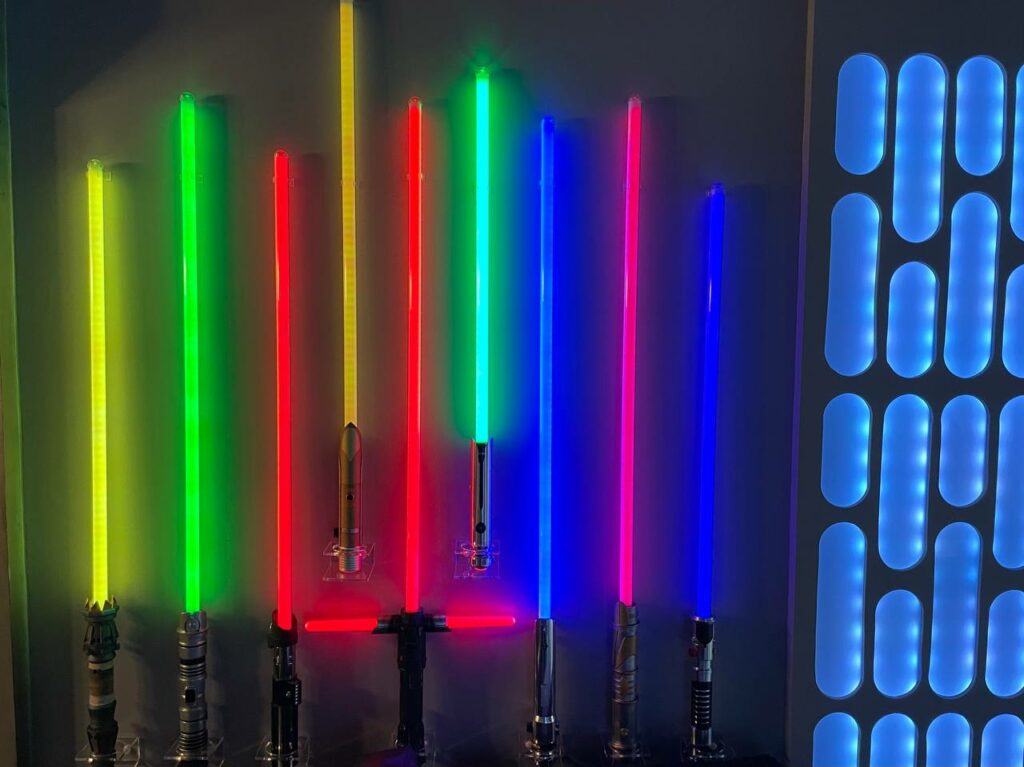 What is that you love most about Star Wars?
I love getting lost in the stories. They are relatable yet at the same time take you out of your life and into a galaxy far, far away. It reminds me of being a kid and is a way to bond with my own kid.
Which Star Wars movie/tv show is your favorite?
It always varies between The Empire Strikes Back and Return of the Jedi. At this immediate moment, I am in the Return of the Jedi mood.
Who is your favorite character and why?
I love Stormtroopers. I was fascinated by the white armor as a kid. It was just so cool. Now I have my own Stormtrooper armor and just love being goofy in it.
Which item in your collection is most special to you and why?
I think my life-sized Ewok is one of my most special items. I made it for my son for Halloween myself, and now it stands on display. It's a one-of-a-kind piece I made and reminds me of him when he was still a little kid.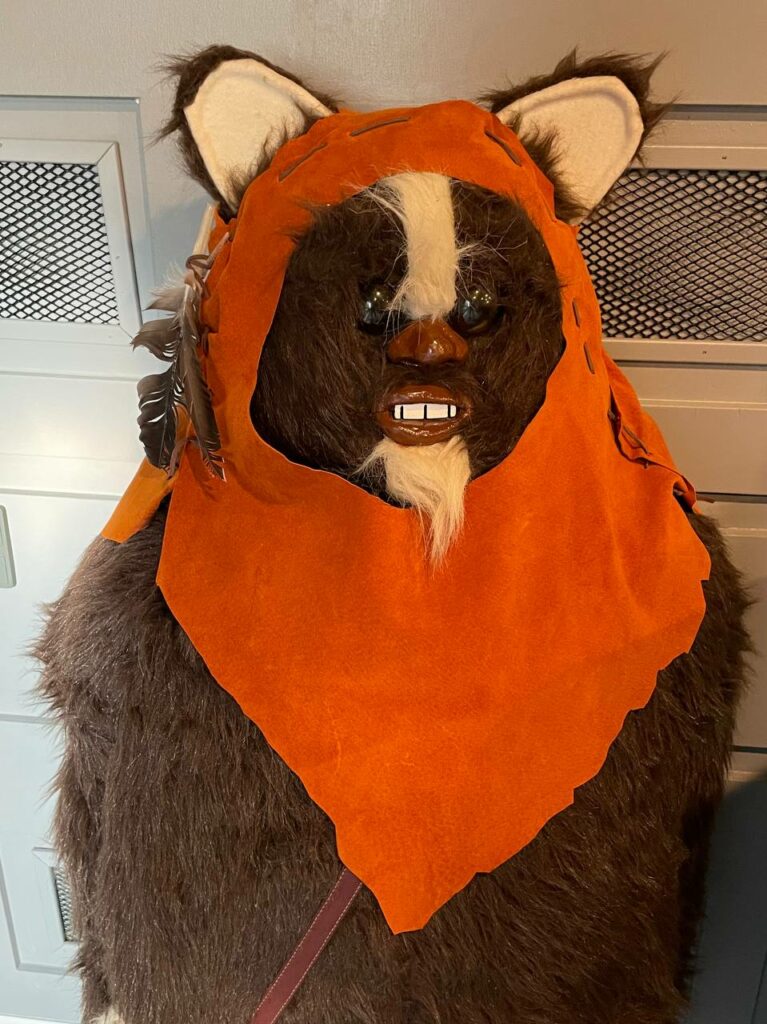 What's the best part about being a collector?
I enjoy it when people enjoy my collection. Whether it is friends and family coming over to check out the basement or strangers on the internet seeing it on TikTok. Either way, it makes me feel good to see someone's enjoyment of it.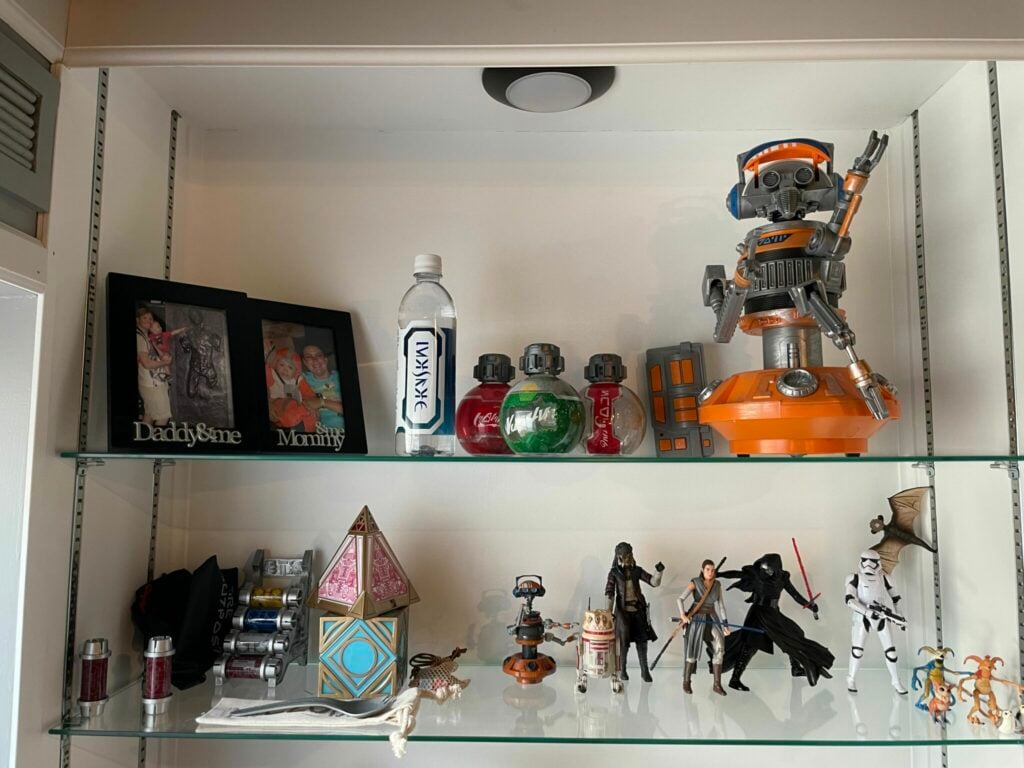 How do you organize your collection?
I honestly don't have a set organization pattern. I find a space for something and put it there. I hang helmets together on the wall. I hang lightsabers together on the wall. But the rest is just where it is, and I like that.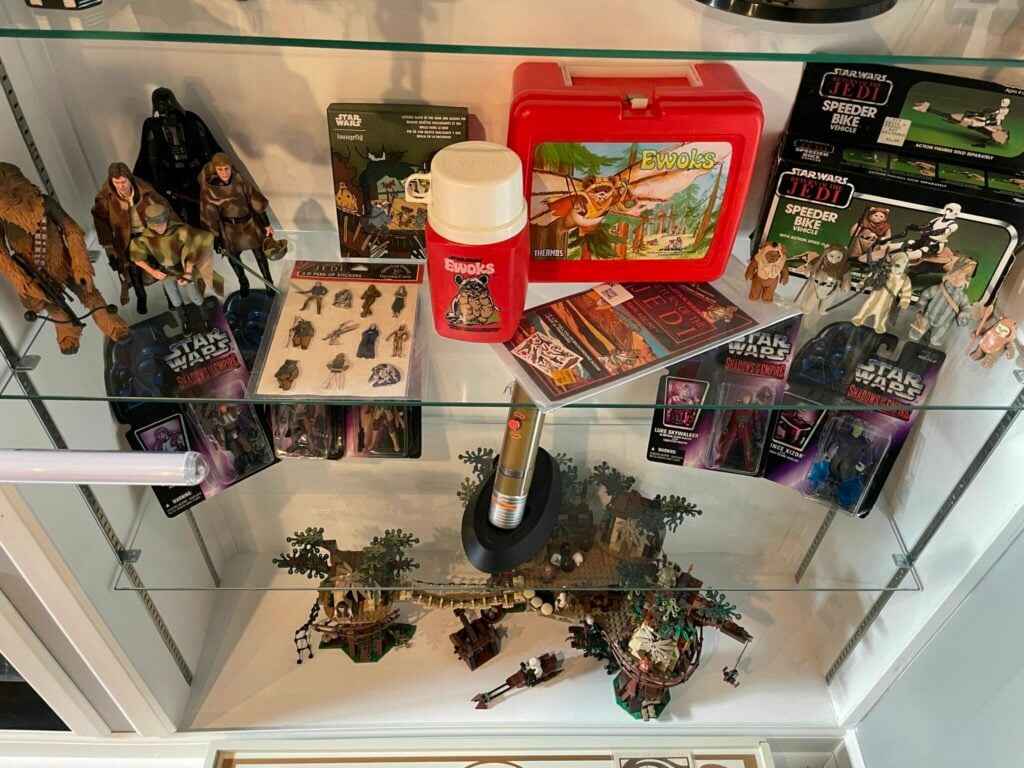 Anything else you would like to share?
I use my platform as a Star Wars creator to raise money for the American Cancer Society. In 2021 I raised USD 5600 to fight Cancer. Looking to match that total again this year. I do Star Wars raffles and giveaways to fundraise, and this year I plan on offering "Messages from a Stormtrooper" for small donations. I do it all on my TikTok as @dadofxander.
All photos used in this post are © DadOfXander, used with permission.