MCU fans, assemble! If you have seen every Marvel Studios flick and series more than once, you are going to love what you see here. Brooke is an Avenger fan with a major soft spot for Tony Stark. From Funko pops and Hot Toys to action figures, replicas, art prints, and pins, her collection is filled to the brim with all things MCU! These are her thoughts about her hobby.
When and how did you start collecting?
I'm one of those people who always have kind of collected something. Even as a young kid growing up, before I knew what collecting really meant, I was always into the latest new thing and wanted to surround myself with stuff related to it.
As for my current journey – in 2012, I saw The Avengers for the first time and fell completely head over heels for the OG6. Shortly after, I ran into a few Avengers Funko pops at Target. The rest is history!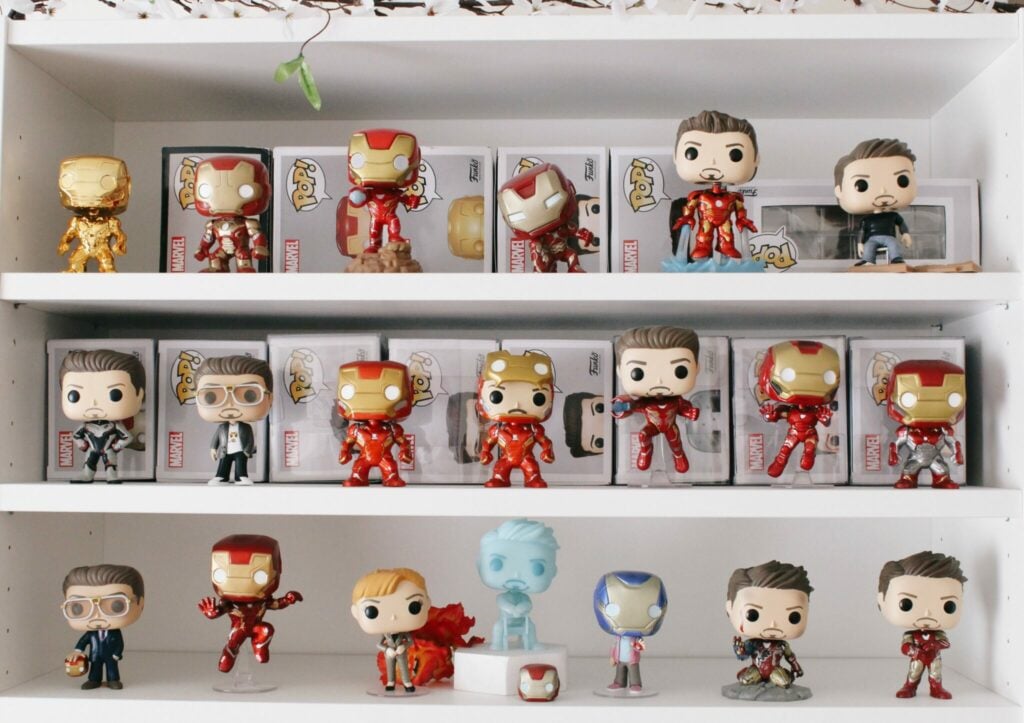 What do you collect?
My main focus is everything and anything Iron Man.
My collection has evolved quite a bit over the years, starting with The Avengers and expanding into other Marvel characters, plus a bit of Disney here, a bit of Star Wars there… At the end of last year, I decided I wanted to downsize and dedicate most of my attention to Iron Man specifically. I have plenty of Iron Man Funko pops, action figures (such as Marvel Legends, ZD Toys, and SH Figuarts), some replicas, art prints, steel books, pins, and my favorite – Hot Toys. If it's Iron Man, I'm here for it!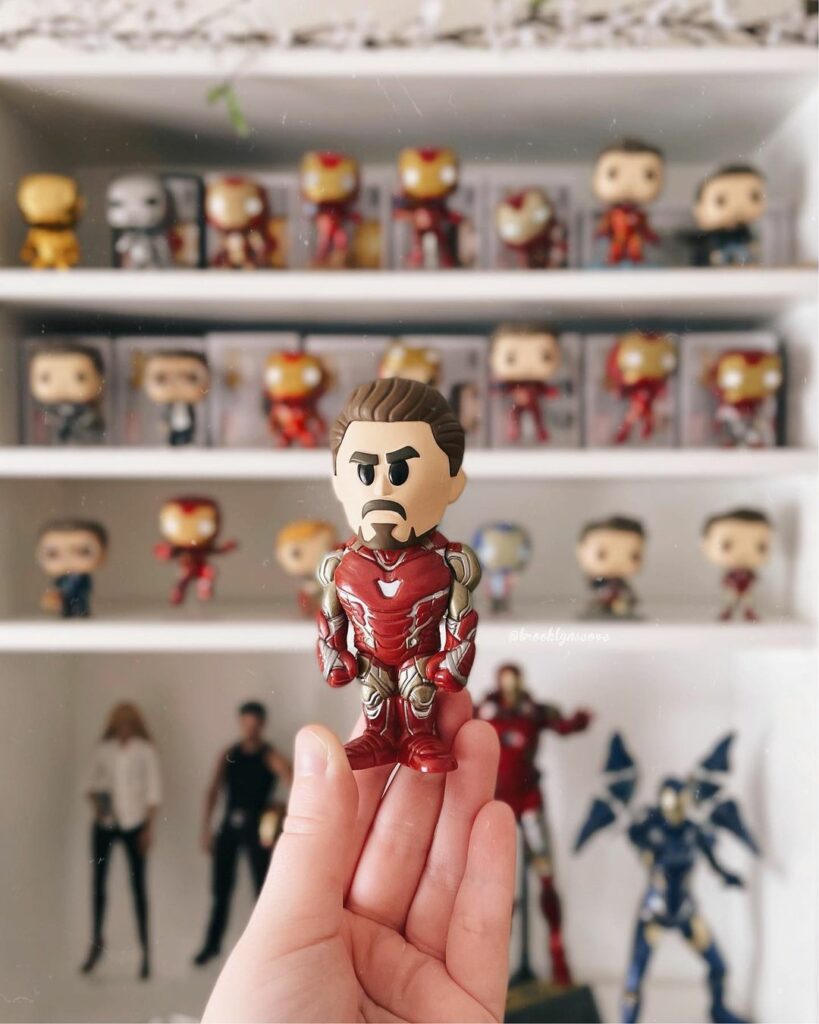 What is that you love most about the Marvel Universe?
Easy. The characters.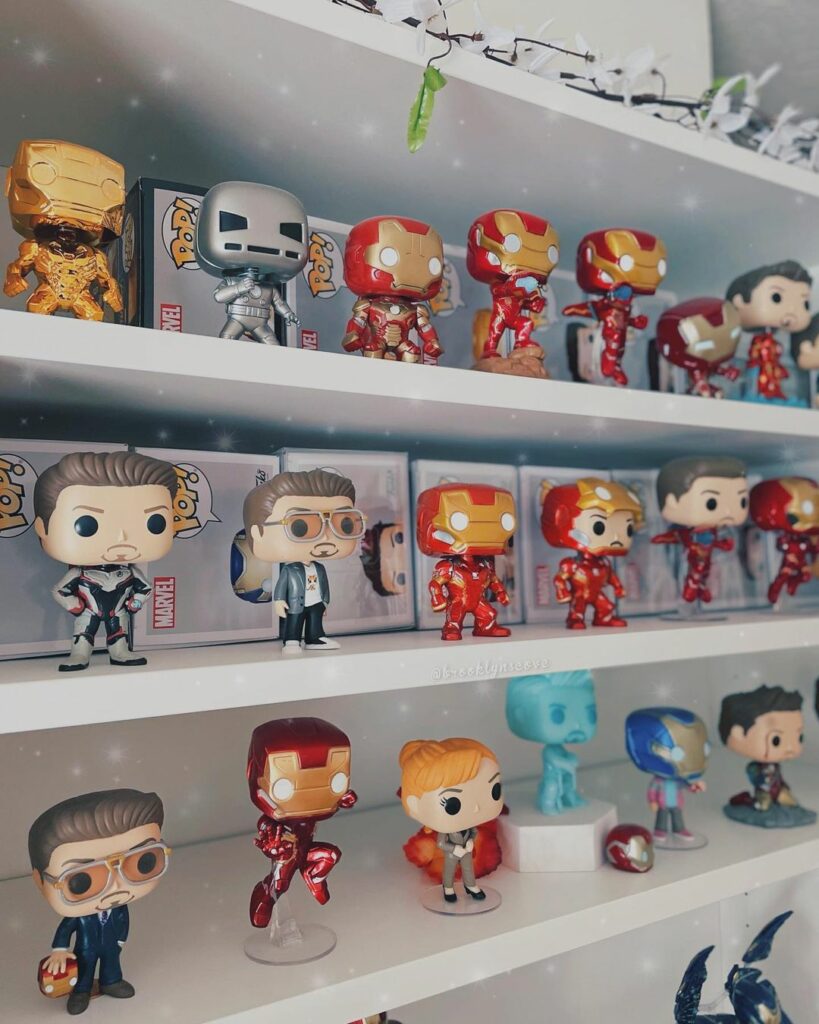 It's actually a little bit funny that I got into Marvel at all because superheroes and comic books/movies have never really been my thing. But there's something unique about Marvel and the way the characters are developed so well and feel truly relatable beyond whatever superpower or magic they have. They feel human, even when they aren't.
Which upcoming Marvel movie are you most excited for?
Well, I don't keep up with the new Marvel content much anymore these days. The older movies are where it's at for me, and my heart is with phases 1 & 2 of the MCU.
If I had to pick something new, though, I'm looking forward to the Armor Wars Disney+ series. Rhodey/War Machine is so underrated, and it'll be really great to see him get his chance to shine as the lead.
Who is your favorite character?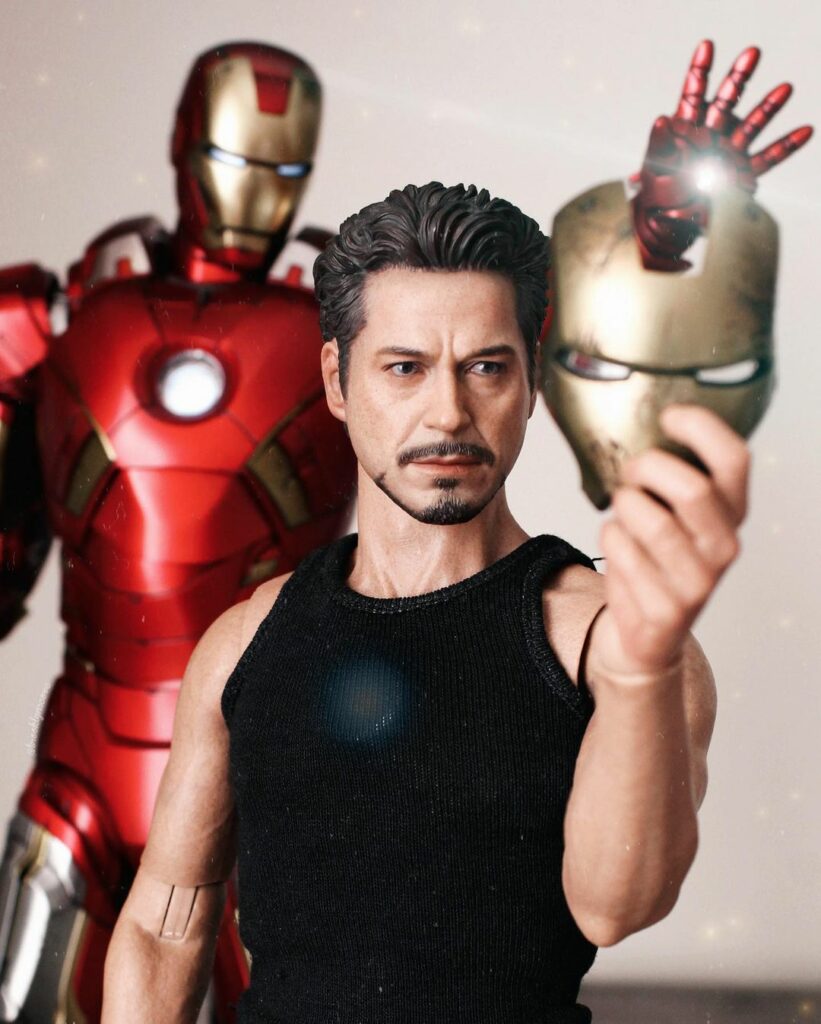 This is going to be a complete surprise… Tony Stark! I could go on and on for days about all the reasons why he's my favorite. To keep it brief, I love that he is such a real, human hero, with flaws, imperfections, and all. No superpowers, no magic – just a man in a can trying to do the right thing. He's truly one of the best-developed characters in the MCU.
Which item in your collection is the most special to you and why?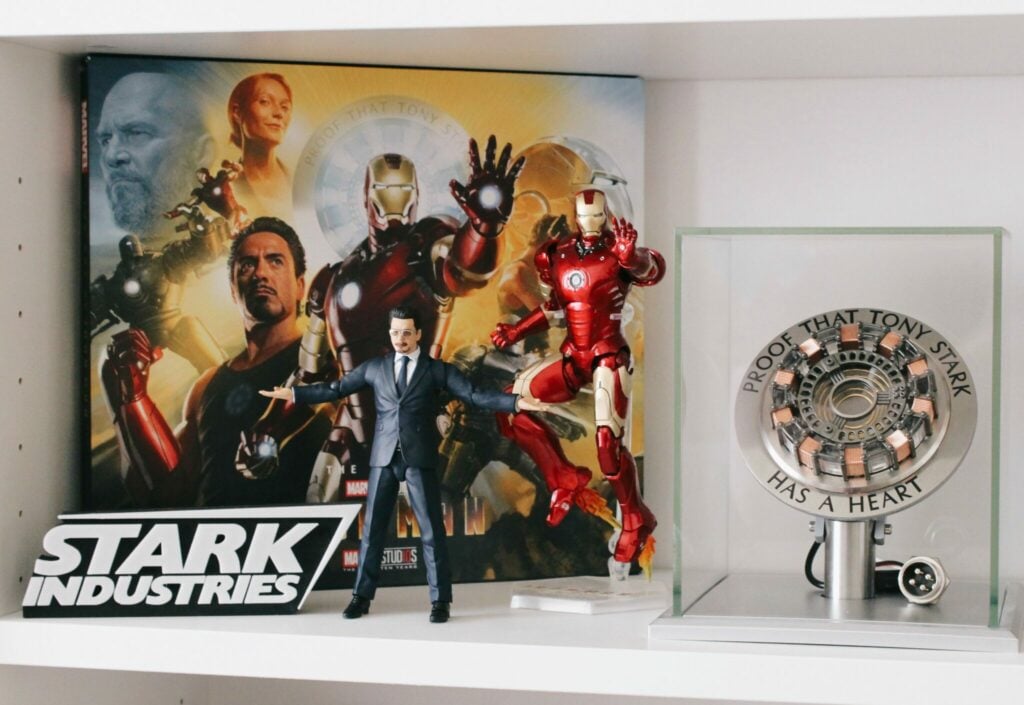 Oh, this one is hard! It would have to be either my arc reactor replica ("Proof that Tony Stark Has A Heart") – because it's one of my favorite moments, and I adore the imagery – or my Hot Toys. The quality and detail of those figures are unmatched, but I appreciate them extra because it took a lot of hard work and dedication to add them to my collection. I'm proud to own them!
Do you have any weird/super rare items in your collection?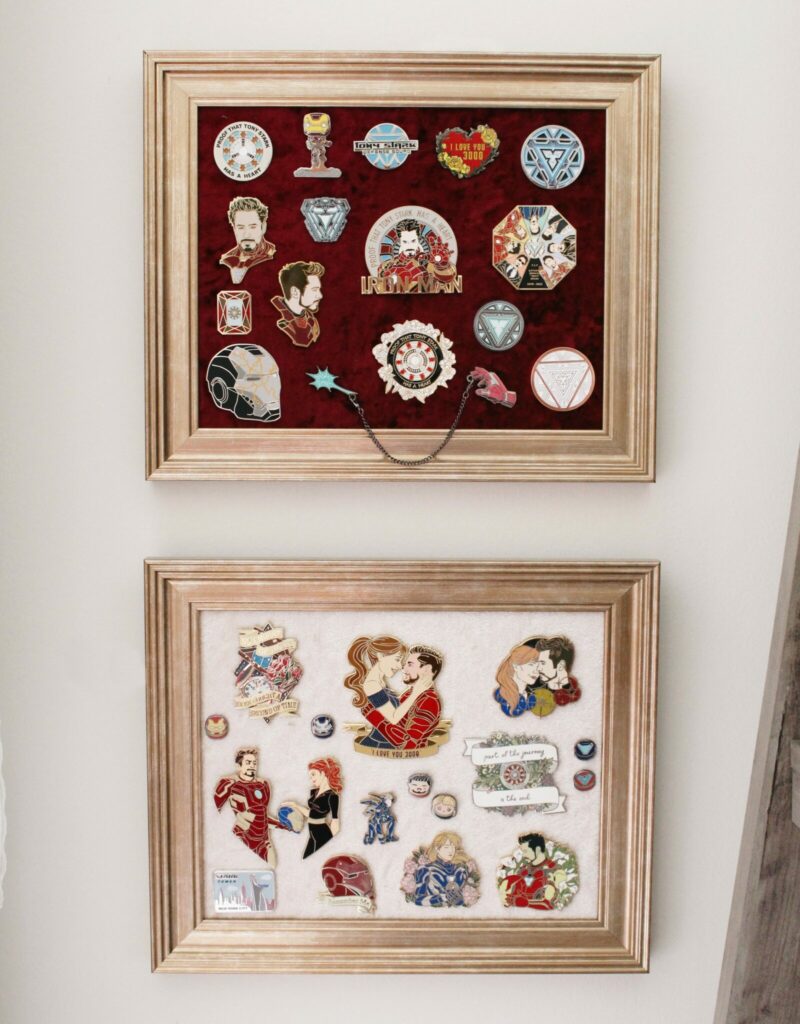 I don't know if I would call anything in my collection rare. I have a custom Pepper Potts Funko pop that's one of a kind and very special to me, so I guess it would be that. I also have a couple of fantasy pins from independent creators that were a limited run, and these days they are pretty hard to find.
What's the best part about being a collector?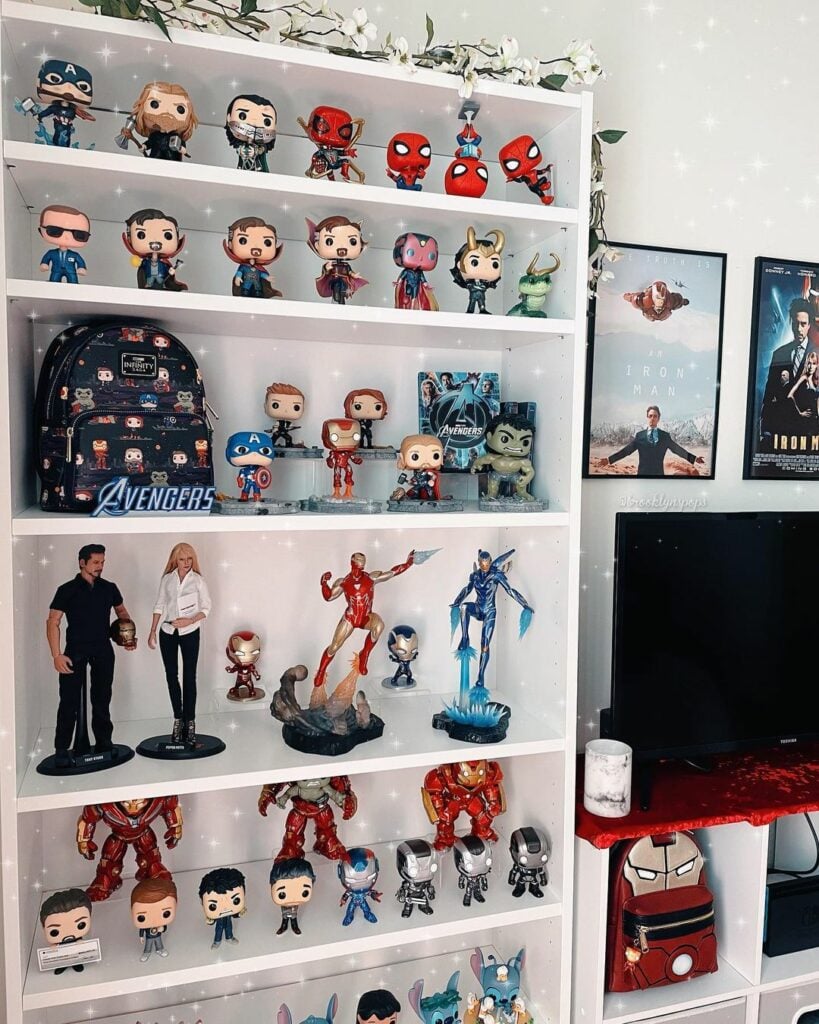 The joy it brings me. There are plenty of fun parts, like enjoying the thrill of the hunt, organizing my display, or taking creative pictures, but the best part is being able to go into my room and see the physical representation of my favorite character(s). Just standing there and looking at it brings a smile to my face every single time.
I'm also very grateful and proud that I can allow myself to collect all those things. I've worked very hard to get to the place I am in my life right now, and my collection acts as a wonderful reminder of that.
How do you organize your collection?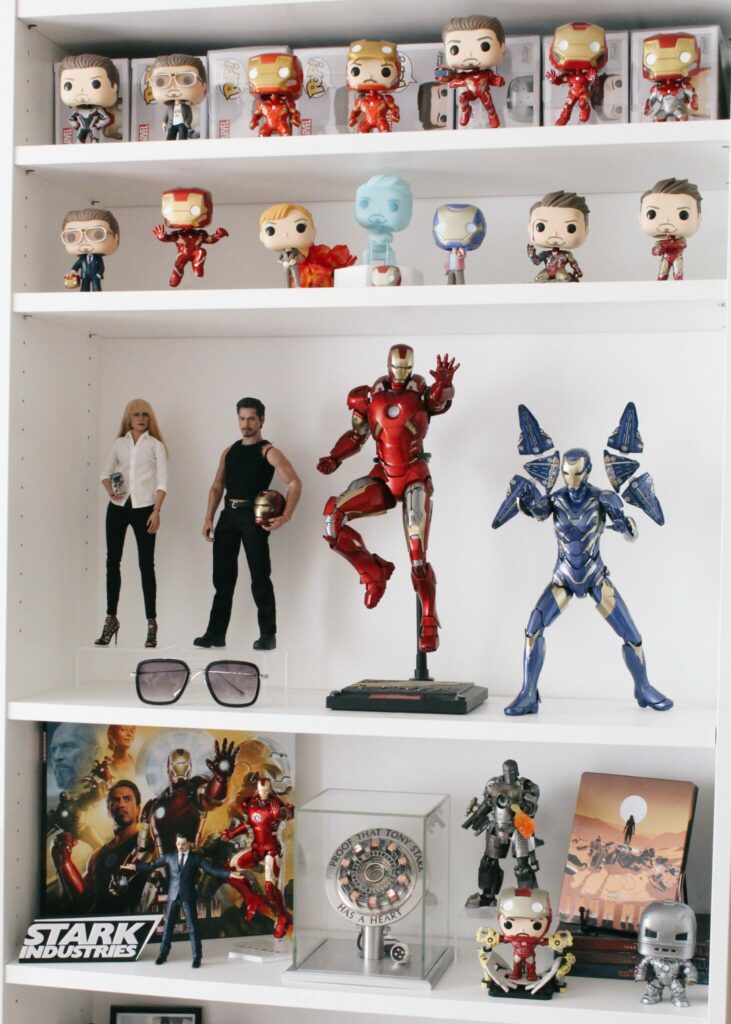 I use the Billy bookcase from IKEA, and I couldn't recommend it enough. It's very popular among collectors because it's so customizable. In terms of display – and I know this might be controversial for some people – I take everything out of the box! So much more enjoyable that way.
How many Displates do you have in your collection?
So far, I just have one that's currently on the way! I can definitely see more of them in my future, though.
Anything else you would like to share?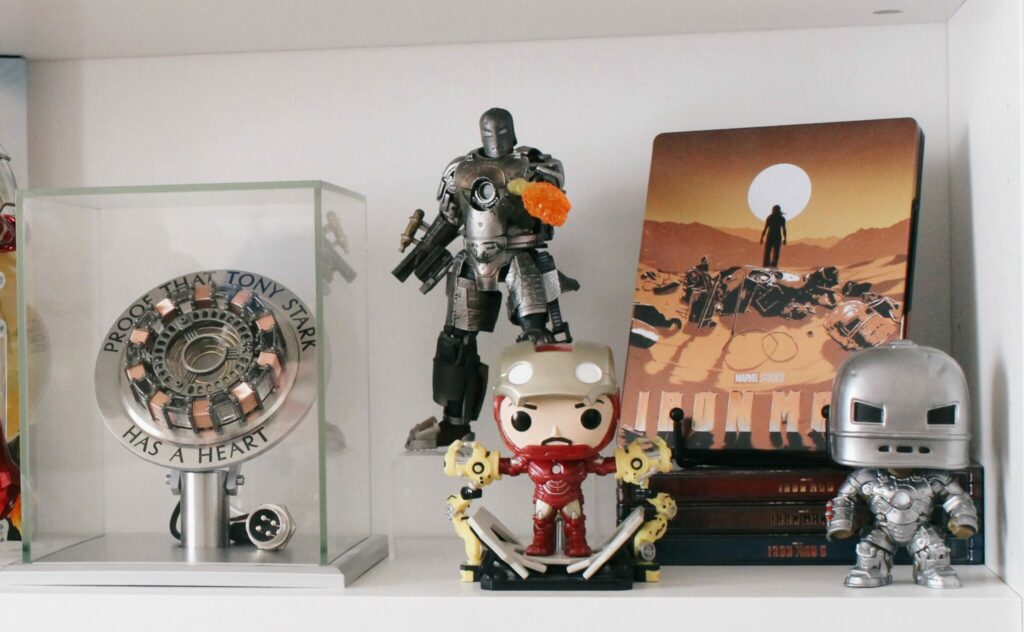 I think it's really important to emphasize that there is no right or wrong way to collect. Some people prefer to complete full sets while others only get what they like; some keep things in the box, others take 'em out – the list goes on and on. Whatever way you choose, that's the right way! The best collection is your collection, simply because it's yours. If it makes you happy, that's all that matters – and never let anybody else steal your joy.
Not everyone is going to understand why collectors do what we do; I'm no stranger to being judged for it. But this world we live in can be such a dark and scary place; we need to look for joy and peace wherever we can. For me, that comes in the form of collecting things I love, and I'm endlessly grateful that I'm able to do it!
Lastly, I'm @brooklynscove on Instagram if you want to drop a follow! 🙂
All photos used in this post are © Brooke LaDue's, used with permission.