Holidays are coming with a speed of sound. That means you've already listened to Last Christmas on the radio on repeat and you've realized there's an empty space under your Christmas Three. Or it will be if you won't be fast enough to get some stuff. Your man might get sad – even cry a little – and this is the last thing we want to happen during Christmas, don't we? No worries, we've prepared few ideas to help you up a little and save you some precious time.
For Movie Lover
Everyone loves them some good flicks. Whether it's an action movie, cult classic one or good old space opera – the options are almost uncountable. To please a movie fan, we'd recommend our personal favorites.
Classic Movie Posters by Retina Creative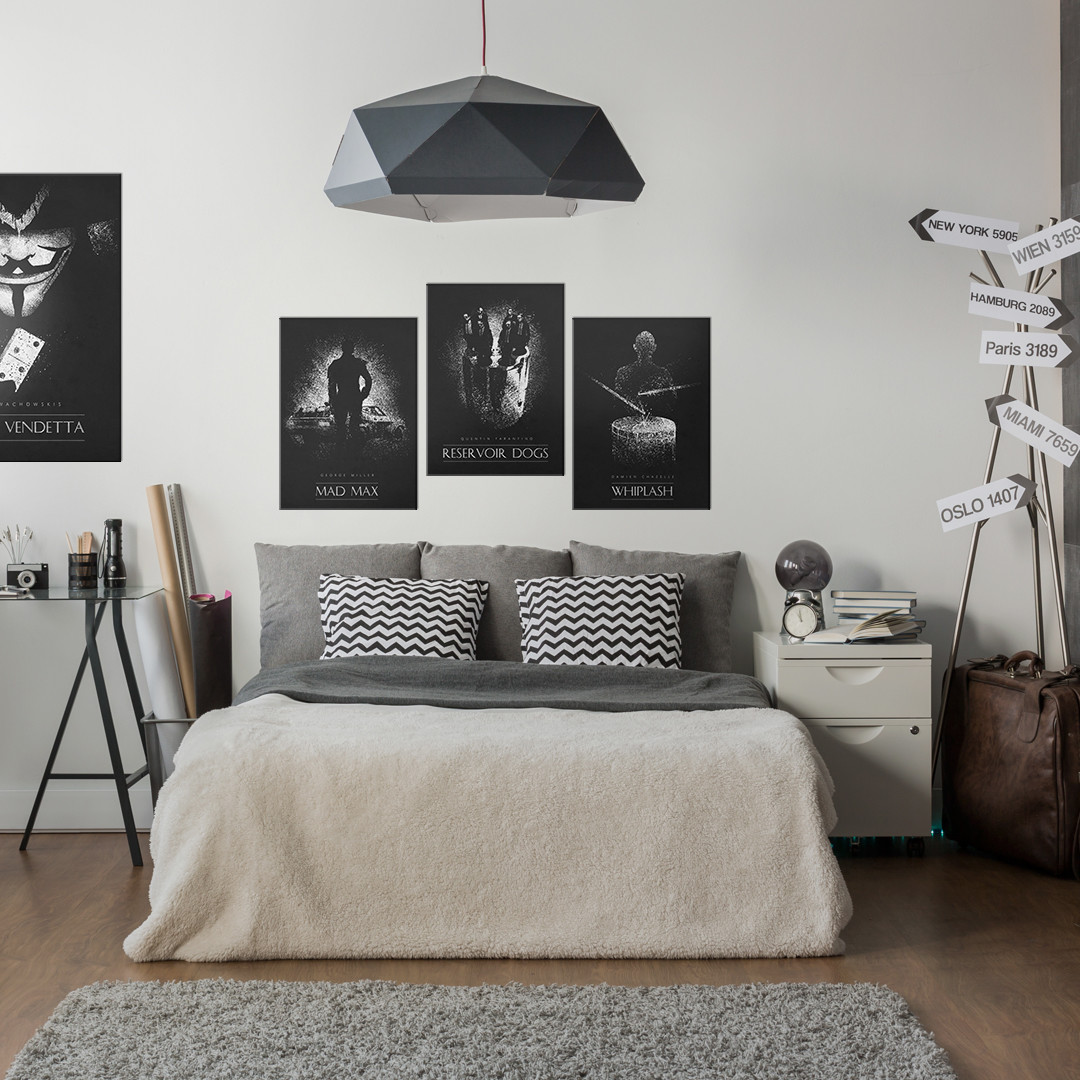 Classic Movie Posters is a variation of most famous movies summed up on one frame. Stylish black and white design will be a sight to behold in any place. If you're not sure what will look good in the man cave – this collection will solve your problem as it's cut for that purpose (among others).
Electrifying the 80s by Zerobriant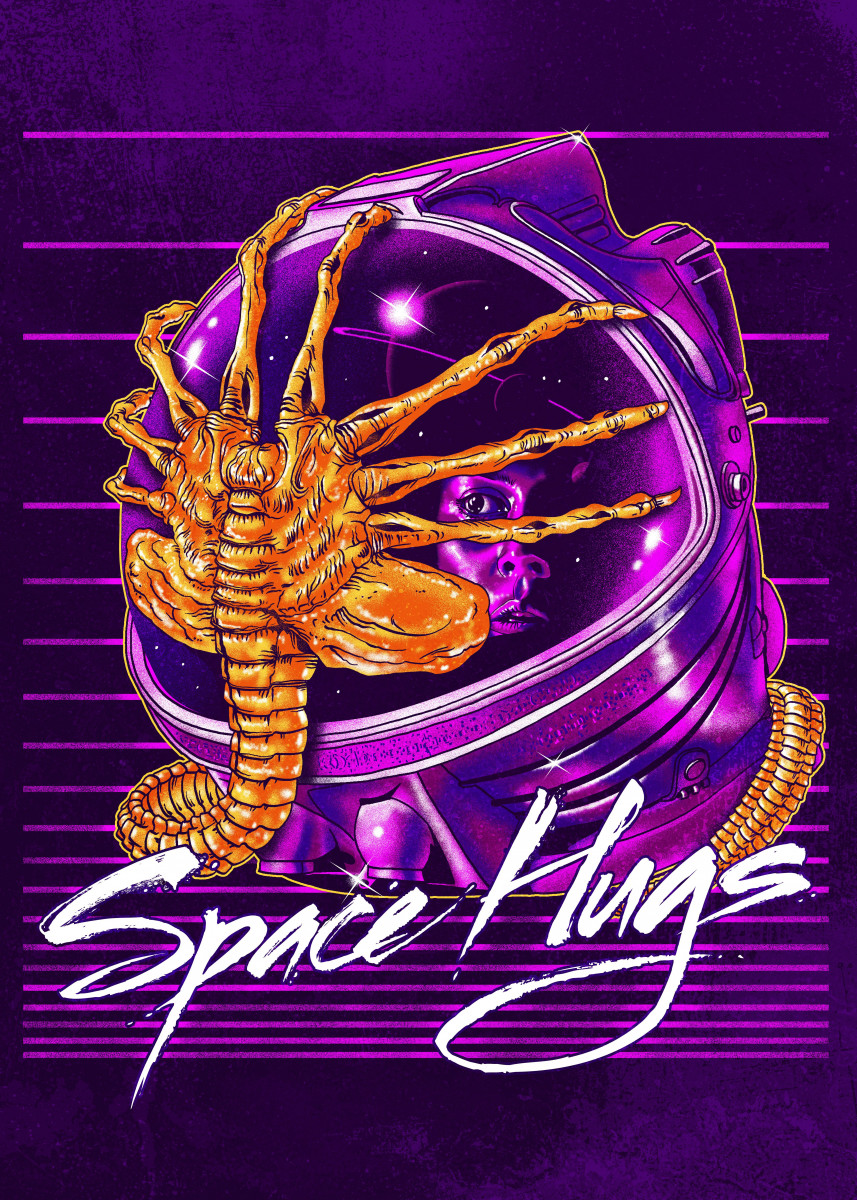 Reliving the 80s should be more of a nostalgic ride than a walk of shame. Electrifying the 80s collection offers the former with a modern twist. Rich retro aesthetics will look cool next to the collection of adequate artifacts of the era.
Movies and TV by Nikita Abakumov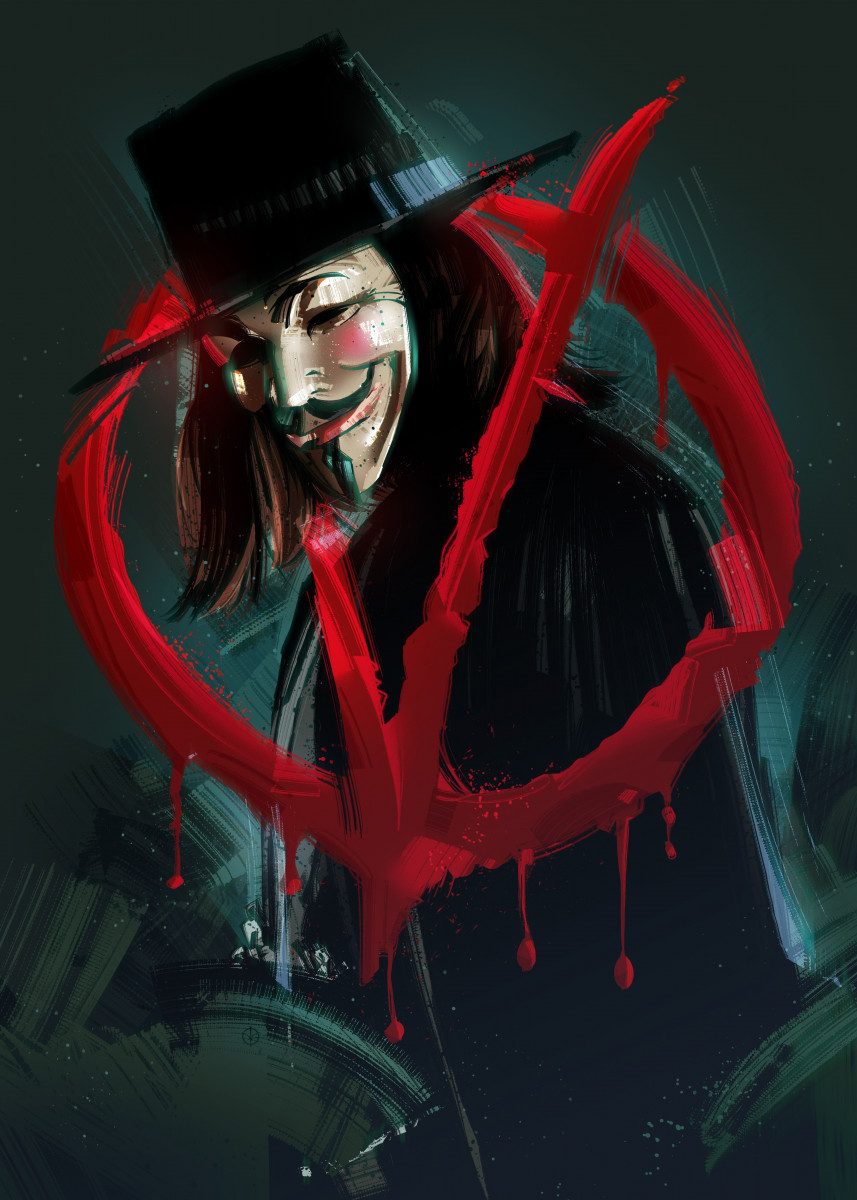 Portraits of famous characters never looked so powerful. Every single of them is a statement of their presence in the history of cinema.
Movie by Fourteen Lab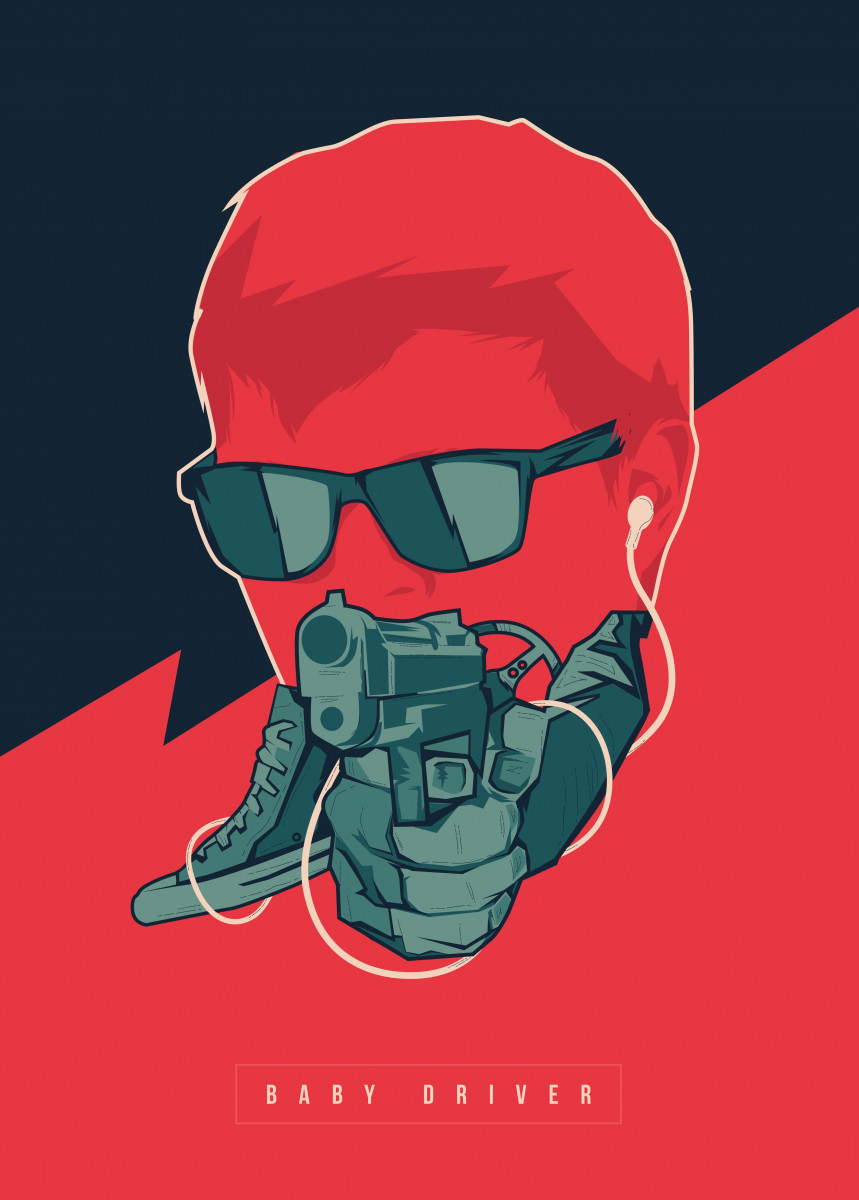 Fourteen Lab created spectacular designs that look like alternative, premium edition posters of well-known movies and TV series. Regular updates mean you can look for recently hyped titles.
For Music Fans
Seen some great gigs lately? Did some stage dives? Dusted off record player? Discovered new bands? Every good memory is worth cherishing and the same goes for showing some love for favorite musicians. In a form of nice collections ready to rock your walls (and socks – respectively) off.
Legends of Rock by Mr. Jackpots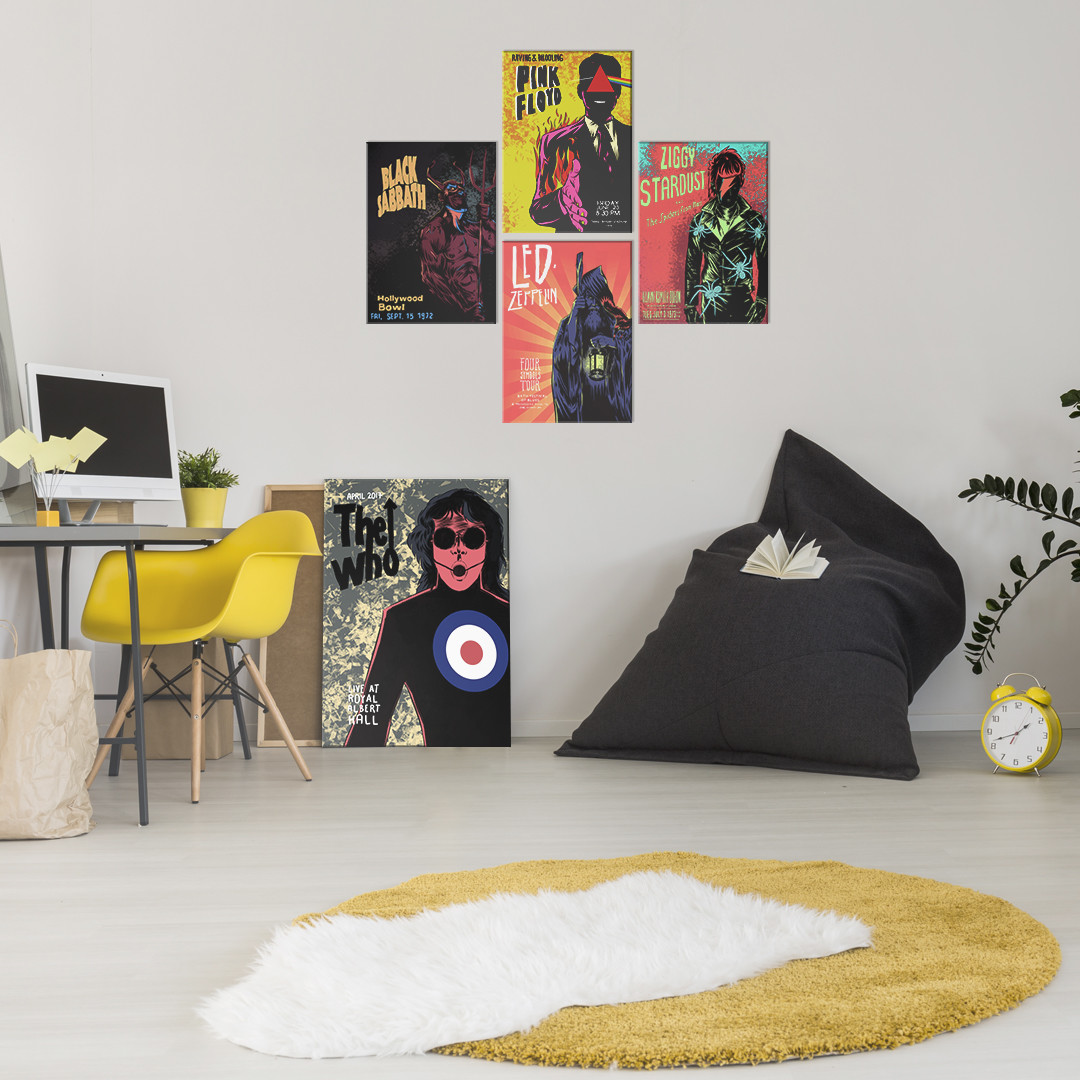 Inspired by gig posters, Legends of Rock offers a variety of styles – both in terms of art style and rock genre. It's a great addition to the collections of old-school vinyl and band memorabilia. Plus, it just rocks.
Music Legends by Eden Design
True icons gathered together. Music Legends will remind you of their talent soundly.
Rock Legends by Xavier Vieira
Metal on metal should be enough reason for any rock fan out there to take a look at Rock Legends collection. The red background gives an additional edge to the overall expressive prints.
Pictogram music posters by Viktor Hertz
Short, sweet and clever approach to reimaging song titles never had a better example than this collection. Minimalistic design and limited color palette make a perfect gift for music fans that like their designs to the point.
For a Gamer
Playing by your own rules should require serious skills and a bit of luck. The same might be said for picking the right gift for a gamer.
Gaming Characters by Eden Design
The broadest collection of any recognizable gaming character. Every single one of them is presented in power pose which indicates their sheer epicenes. Since it's frequently updated you can find there almost all trending games.
Gaming Nemesis by Retina Creative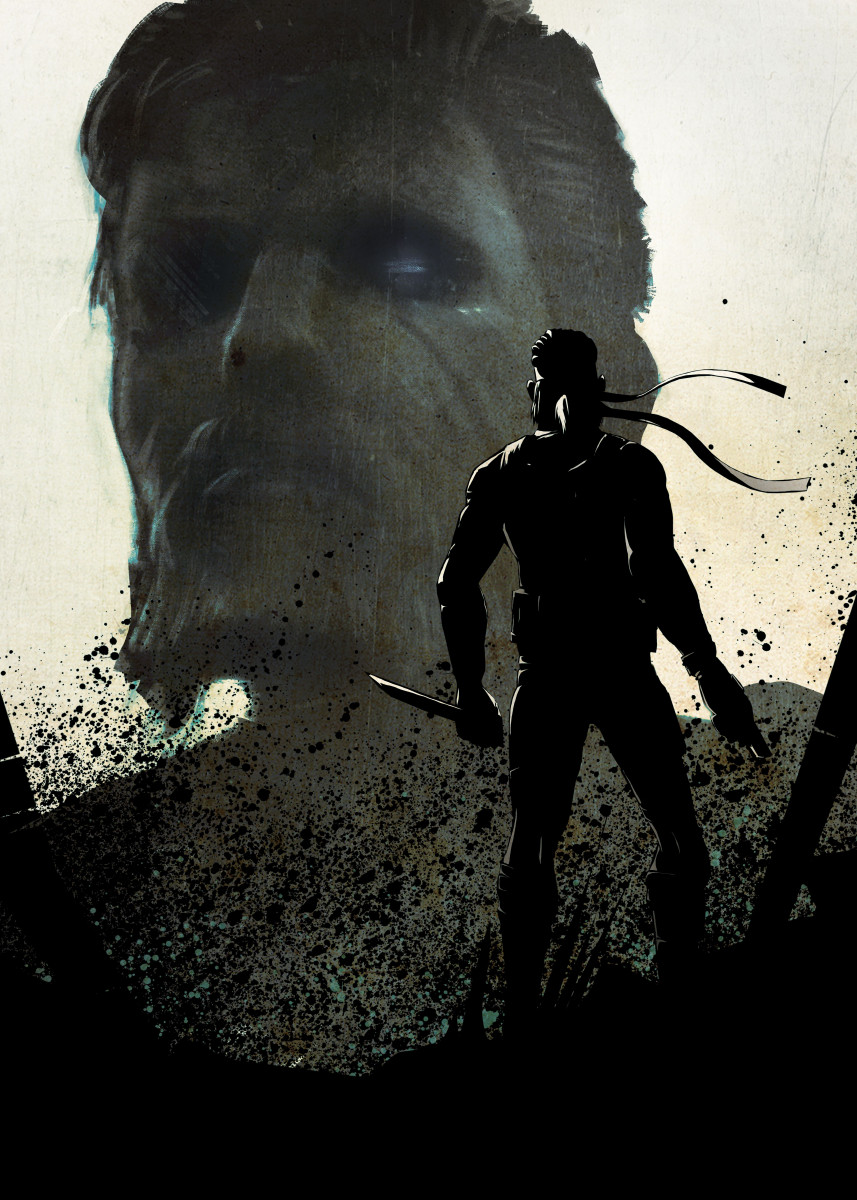 A legacy collection where greatest gaming heroes stand before their biggest foes. Looming from above, the big heads look like obstacle impossible to overcome. But every gamer now how this story will end and that's the main reason why they will dig this designs.
Helmet Hunters by Mr. Jackpots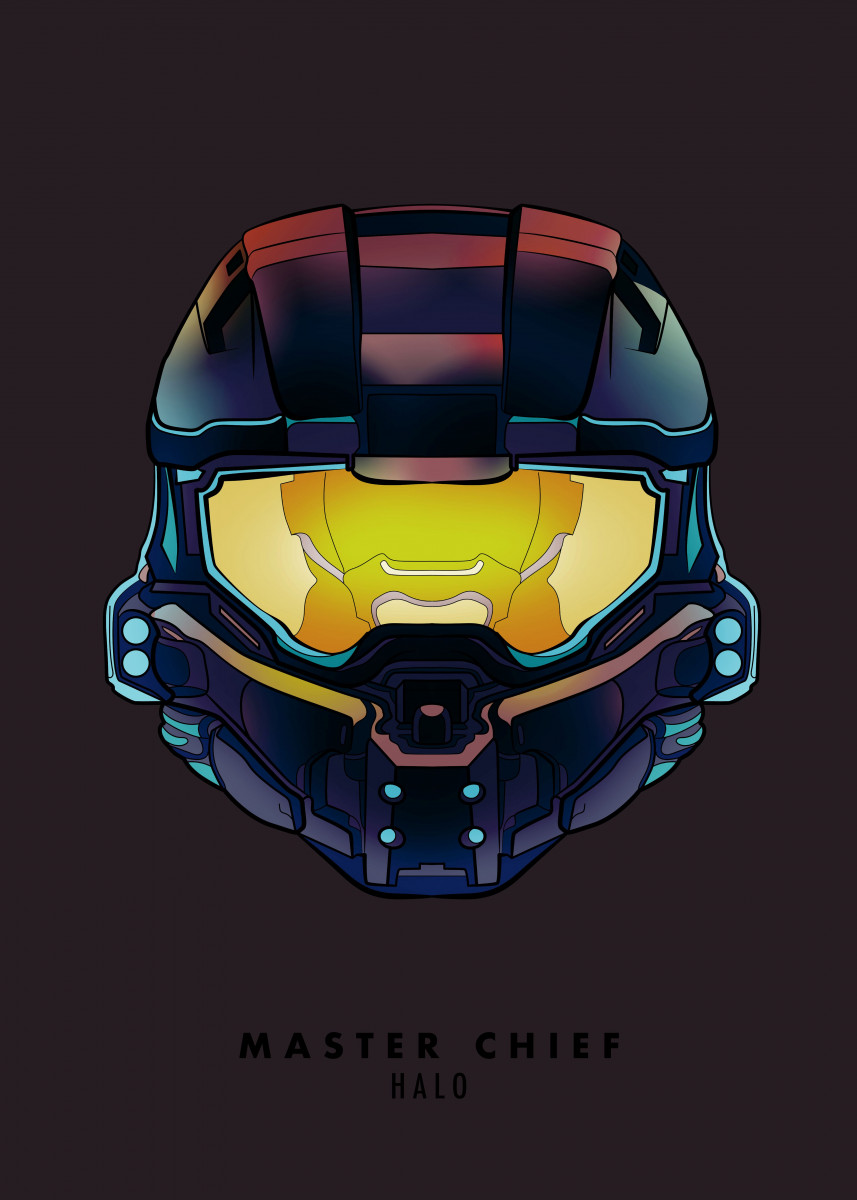 Can you recognize all of the iconic helmets? We bet you do. Your fellow gamer will get core elements of gaming heroes that made them recognizable.
For Anime maniac
Not everyone can really appreciate a good animation nor analyze it thoroughly. Fortunately, you know someone who can do both. For them, we can suggest something that will catch their eye.
Anime and Manga Inspired by Barrett Biggers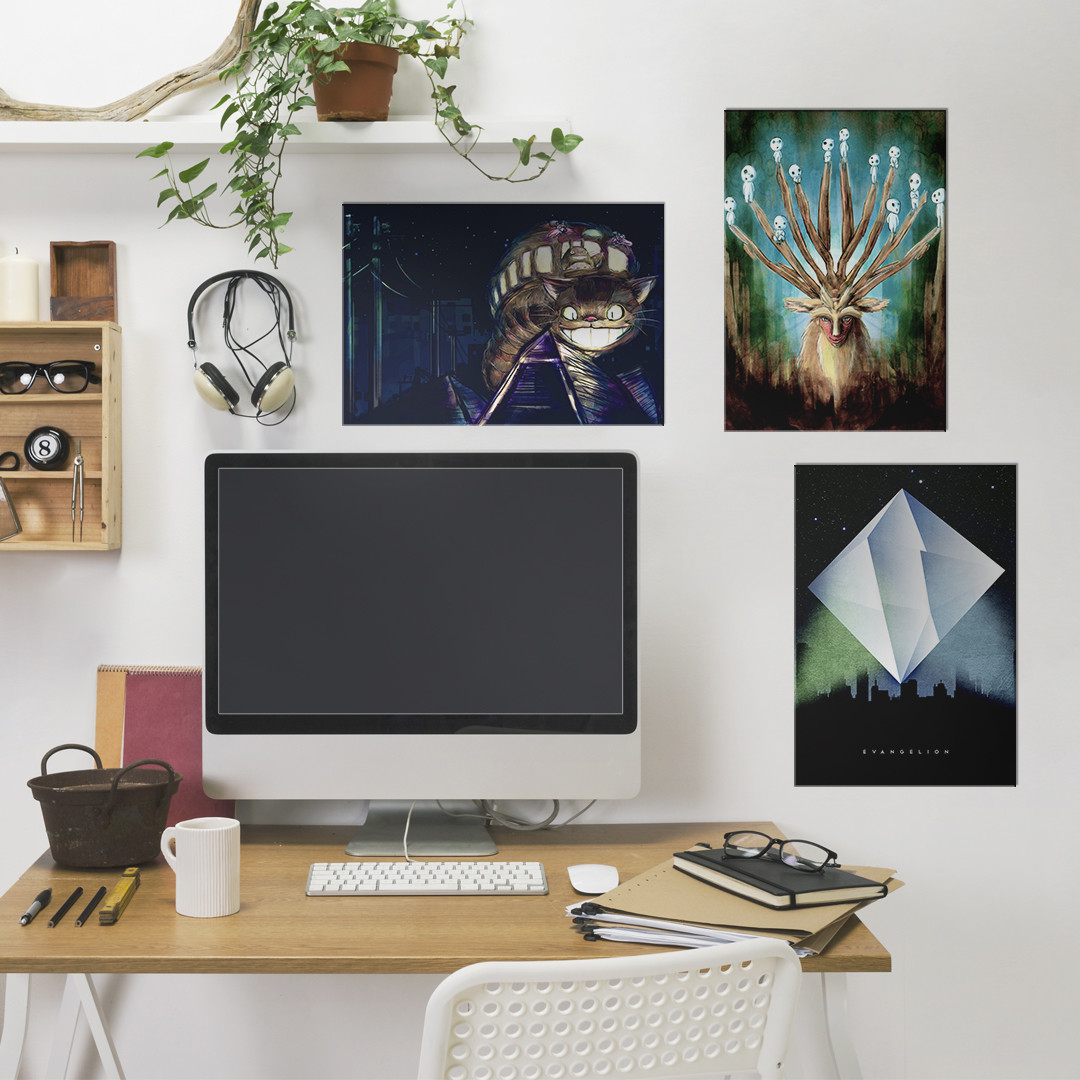 The raw power is dripping from single one of prints. Click the photo above and check the Saiyans getting their levels up – pure awesomeness. And that's only a fraction of the whole collection. Definitely a check for fans of variety.
Art by Donnie
Art is a bag of all things anime and gaming related. Minimalistic silhouettes correspond with bright backgrounds giving the overall design a cool finish. If there's a shonen character that's well known – it's already in this collection.
Monochrome by Fanfreak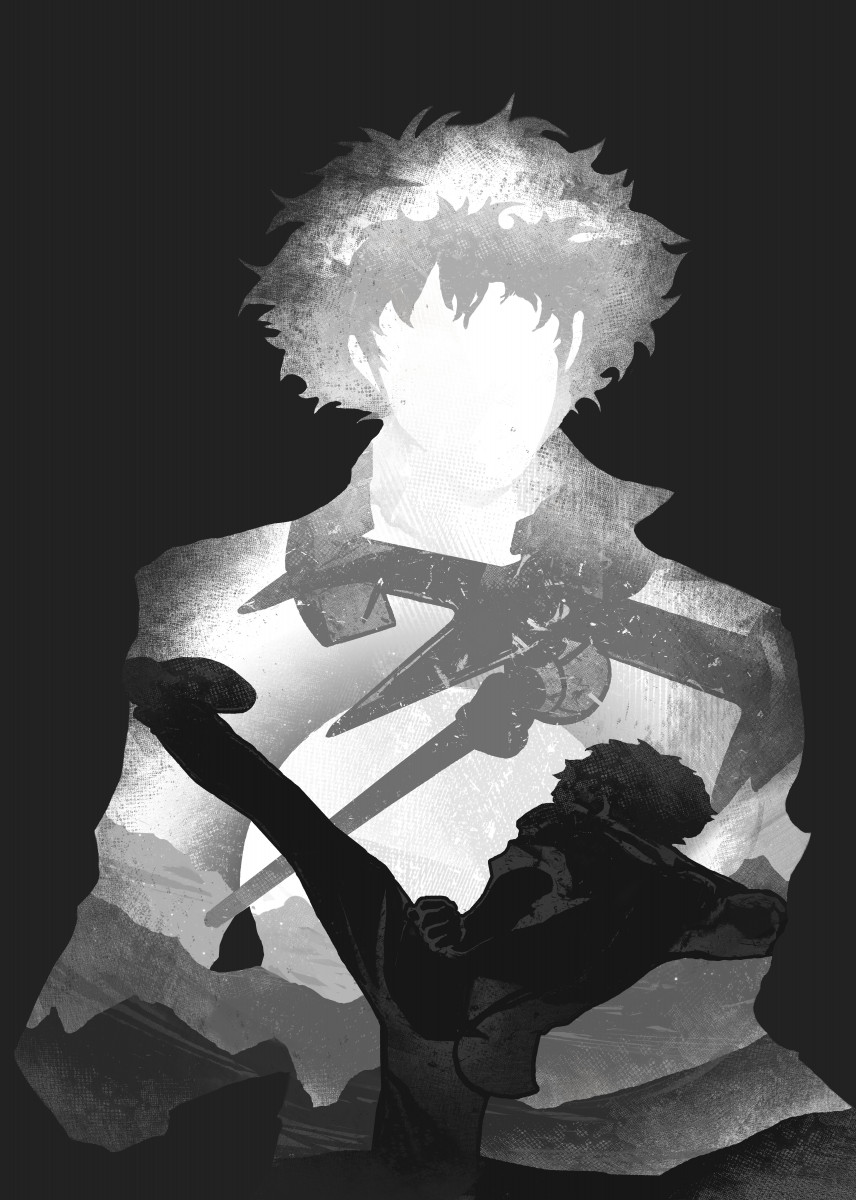 Monochrome uses the simple grayscale effect to showcase detailed contrast between opposite characters. It's clean, esthetic and perfectly over the top.
Red Sun Collection by Denis Orio Ibañez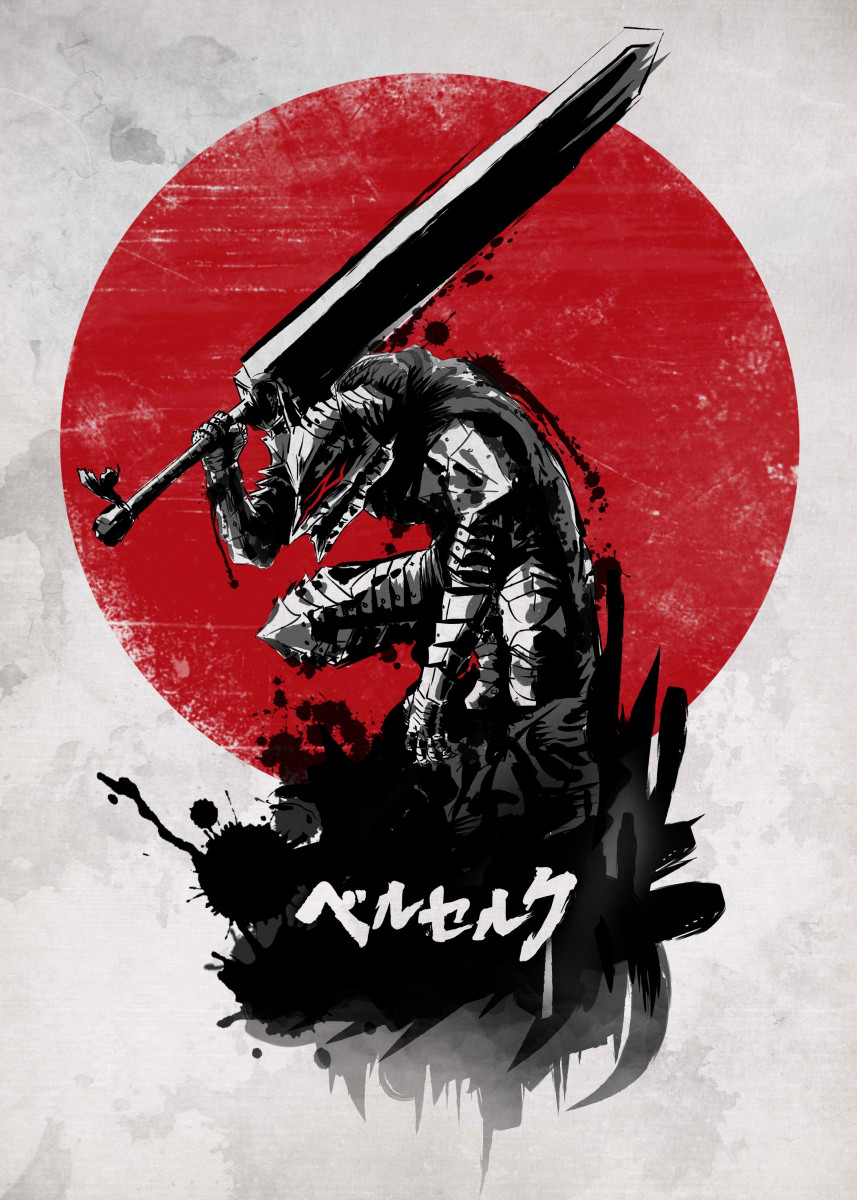 A blood red sun has risen to throw some light on well-known heroes. The battle is long from over. You can see the focus on their faces. They're preparing themselves for the unavoidable. If those description sound familiar then there's no need to explain more. Just bathe in the Red Sun.
Ok, so that should be enough to help you up a little. If you still want to check more, just go straight to Displate and look around!