WE DID IT. Right in the midst of the Black Friday frenzy, we hit a massive milestone and have now sold 8 million Displates! Unlocking this achievement was a team effort, so today, we shout out to you—our community of incredible artists and art-hungry collectors—for making it happen.
There's more. Not only have we sold 8 million posters, but one-third of them were shipped over in the past year alone! This major threshold marks yet another tick in Displate's meteoric rise since its launch back in 2013. Take it from our CEO, Mateusz Godala:
"It took us six years to sell our first million Displates and just one year to sell our second million. Going on nine years, we've sold 8 million metal posters, something we wouldn't have achieved without the team and collectors who make Displate possible."
The historic design by the artist Swav Cembrzynski features the word 'cheers' in 30 different languages (now that can hardly be called a coincidence) and went to a Displater in Australia. The lucky collector is in for a special treat, too, but we won't spoil the surprise just yet—cheers to you, mate, for hitting the 8 million mark!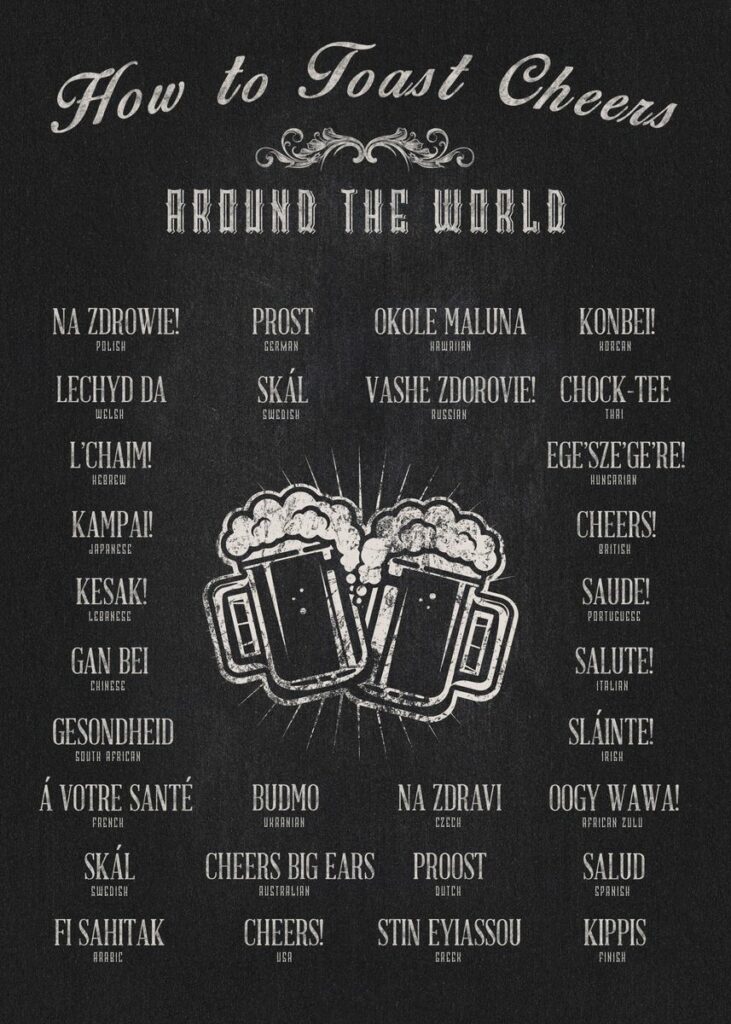 It is our mission to help people pursue their passions through art, and that dream continues to become a reality with each Displate sold. We are proud to have an ever-growing selection of unique artworks from around the world, all printed on carefully crafted metal plates. With over 1.5 million designs created by 41,000+ artists, we like to think we have something for everyone. And now, with 8 million Displates sold, we can confidently say that we do.
Here's to the next 8 million and beyond (in whichever language you say it)!✨👌🥳