Meet a girl who makes Tokyo peaceful like a small village in France. While calling herself a digital nomad, Elora Pautrat travels a lot, designs video games, and gives us art so eye-pleasing that it's impossible to look away. With her relaxing color palette and modern approach to composition, she sets new trends and creates a whole new style: city pop. 
Tell us something about the place you live in.
For the past couple of years I've been a digital nomad, so the place I'm living changes constantly! I am more often in France in the Alps (where I grew up), in Scotland, or in Japan.
These places are so inspiring, I always get new ideas for my art by just walking around there, the sceneries are fantastic. Of course my art pictures more often Japan that France or Scotland, but these two are so peaceful, soothing, and this is really what I'm trying to convey through my artworks. Make a crazy, buzzing city like Tokyo look incredibly quiet and relaxing.
Are you a professional or self-taught artist?
Like a lot of artists, I learned by myself at first, then went to a Fine Art and Design school where I wasn't feeling like I could create what I wanted, then I attended a Game Art school from which I graduated and I am now pursuing my career as an Environment Artist for video games mainly.
Your artworks are mostly Japan-inspired, do you have any other inspirations?
I guess I kinda answered that in the first question haha! But other than the obvious depiction of Japan in my art, I am inspired by a lot of things, it's actually hard to pin down just a few because everything around me is inspiring.
Since I was a kid, I've been hugely inspired by Impressionism and the color palette used in those paintings, so vibrant, so true to me. Japanese woodblock printing as well, when you look at them, they really convey this feeling of just sitting down somewhere and admiring the nature surrounding you.
When did you develop your final style?
I don't think my art style is final, and probably never will be! Artists constantly evolve, they use new tools, travel to new places, meet new people, learn new techniques, everything around us has an impact upon our art, and the way we depict it.
What are your other passions?
Travelling, Nature, Plants, History, Hiking! Again I have so many haha, but these are probably what I'm the more passionate about.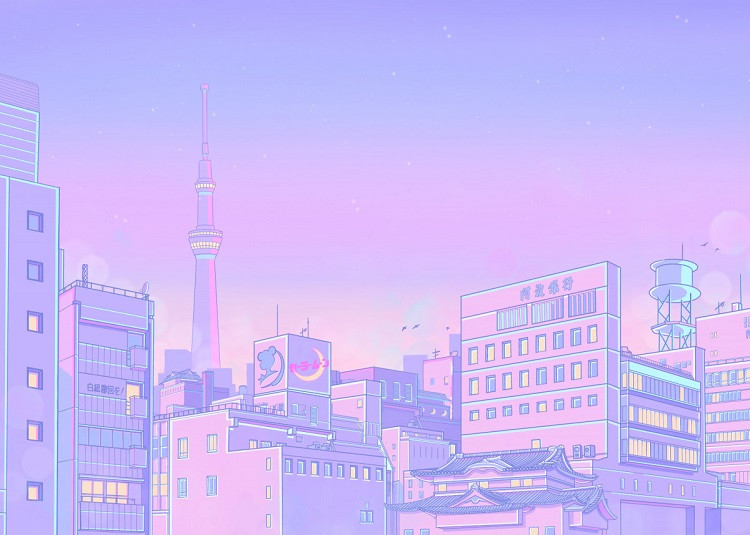 What is your experience in the gaming industry?
I'm an Environment Artist, I do concepts art and 3D environment, worked on a few games but can't tell anything about it atm because everything is under NDA haha!
But I really love it, to be able to build a world from scratch and to be able to bring it to life, explore it, it's an amazing feeling! I am also working on a personal project at the moment, in my art style, maybe it will become a VR project as well part of an exhibit, who knows!
How successful have you been in promoting your art in social media?
Quite successful so far! It's amazing all the opportunities I got thanks to social media, and it allowed me to travel the world and meet incredible people, pursue projects I never thought I could work on. It takes a lot of time, to manage a career, and to be my own community manager on top of that, I rarely have some free time but so far it's worth it!
What factors convince you to join marketplaces for artists?
As I mentioned previously, I am (was, thank you COVID, haha) a digital nomad, plus add to this a full-time job, it was complicated to print, sell, ship my own merch. This is why I chose to join such a marketplace, it also helps a lot being discovered through the website, people looking for a specific style, etc. People can find my work other than following me on social media, this way of being featured helps with exposure as well 🙂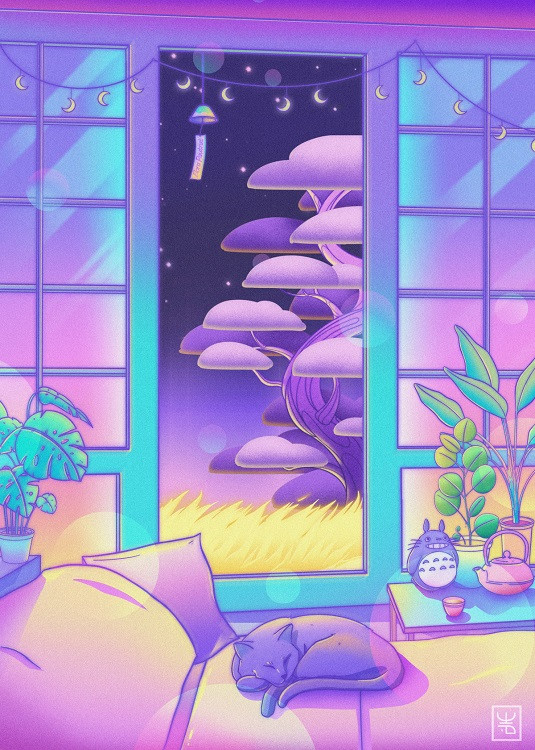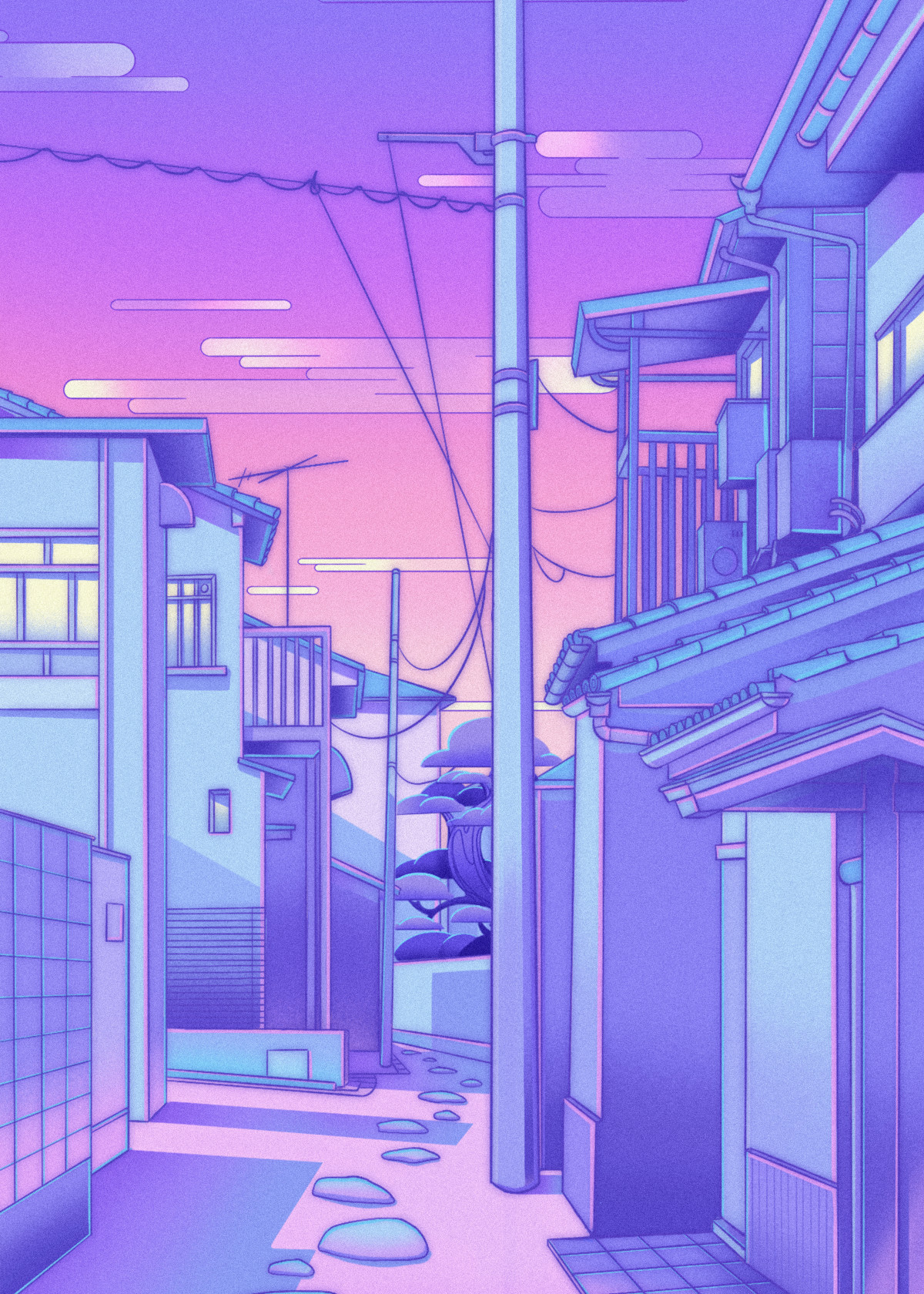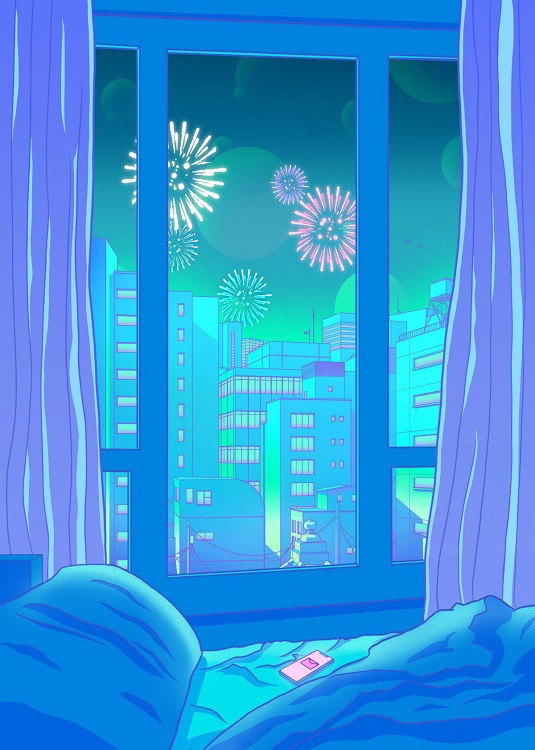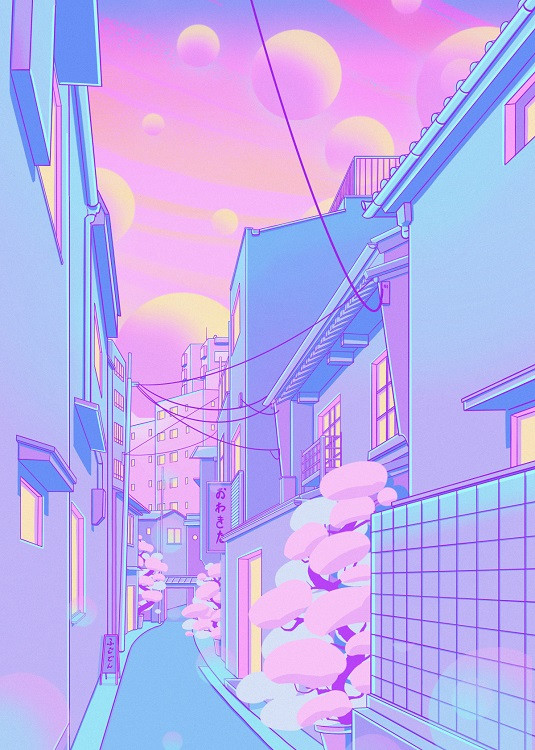 More on Displate blog:
How To Work As A Freelance Artist
Keep Up With The Trend: Cyberpunk Style Art