Our newest

Print your own artworks

feature allows artists to purchase their own designs printed on metal for

up to 50% less.
You get your amazing art printed on a unique medium worthy of its greatness –

our stunning metal canvas.
Already registered? Sign in and try it right away:
Not registered or don't have any artworks uploaded on Displate yet?
How Does It Work?
Do you want to give someone your artworks as gifts?
Are you dreaming of setting up an exhibition of your art?
Would you like to hang your pieces in your studio?
Yes? You can now buy your own designs printed on metal with a big cut and fill your shop or your friends' hands with our unique product.
Remember! The final price is fixed for every artist and design and changes only with the size of a Displate.
Print Your Own Artworks Explained (Step By Step)
All you need to do is to choose your most amazing designs you want to order, and add them to your basket. Then you just make an order like any other.
Here is what you need to do:
1. Go directly to the Buy your own artworks landing page with your designs only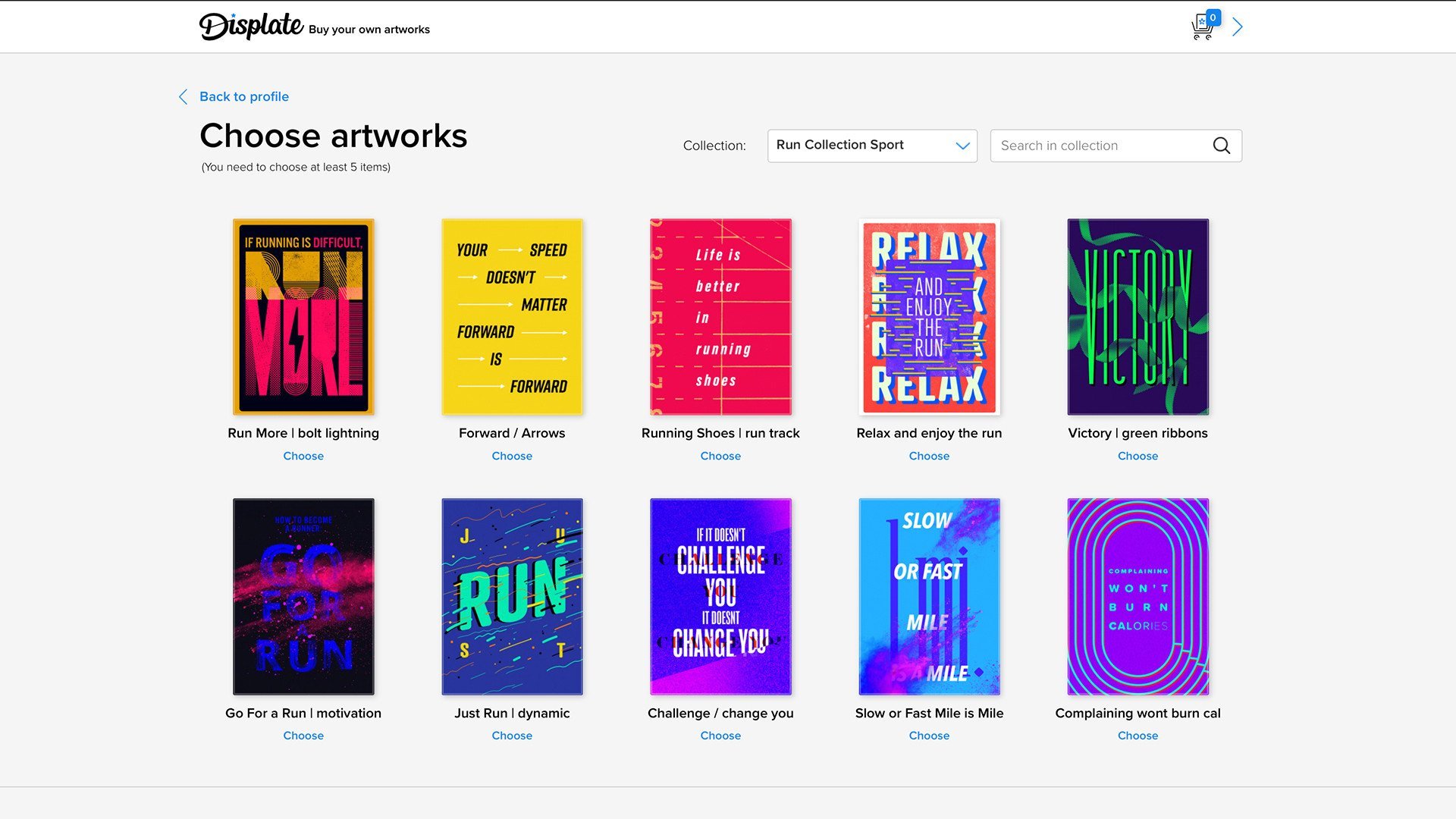 2. Or find it inside your profile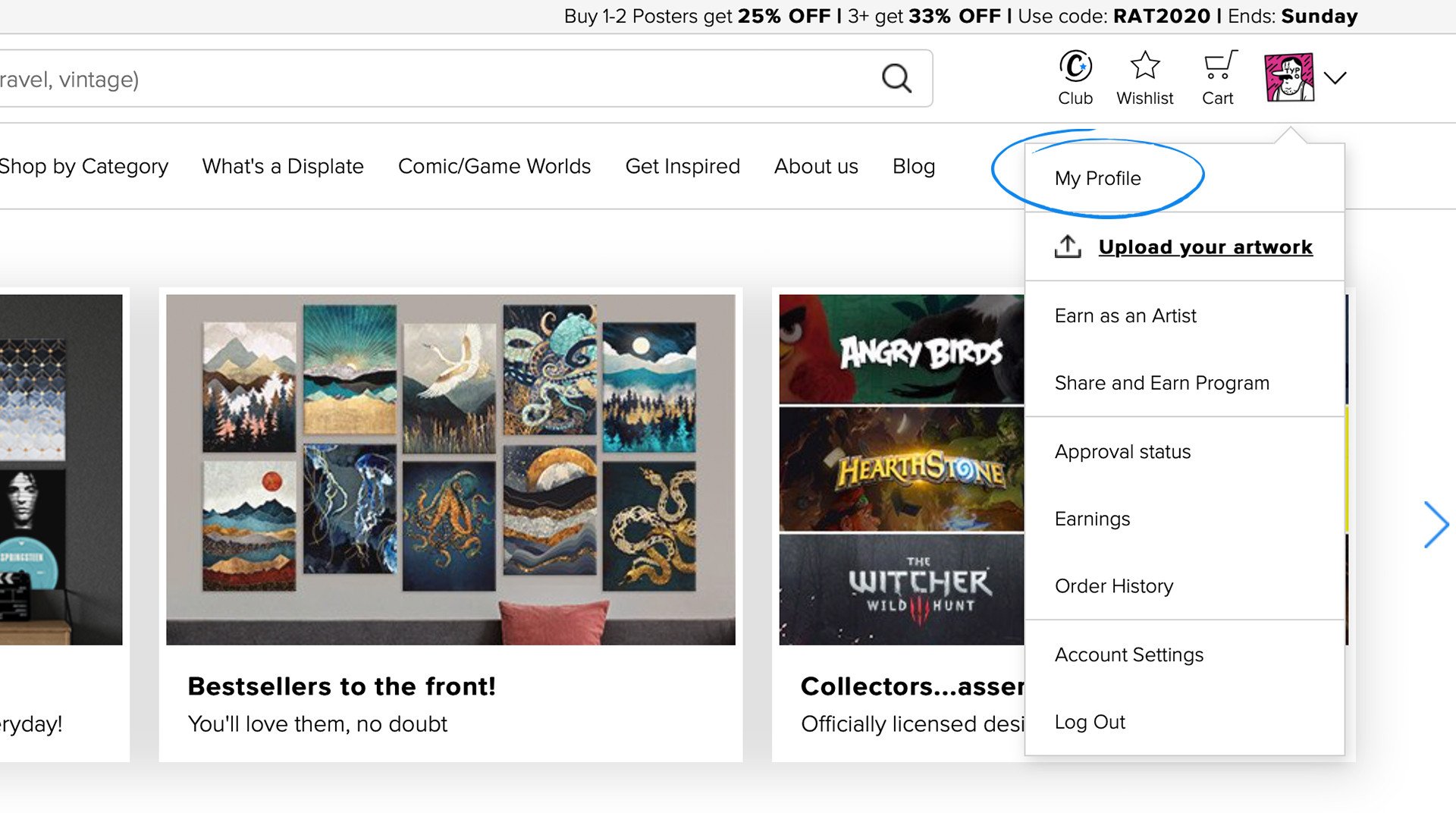 3. It's visible as the Print your own artworks widget in your dashboard
4. Choose as many artworks as you want to print and buy and add them to cart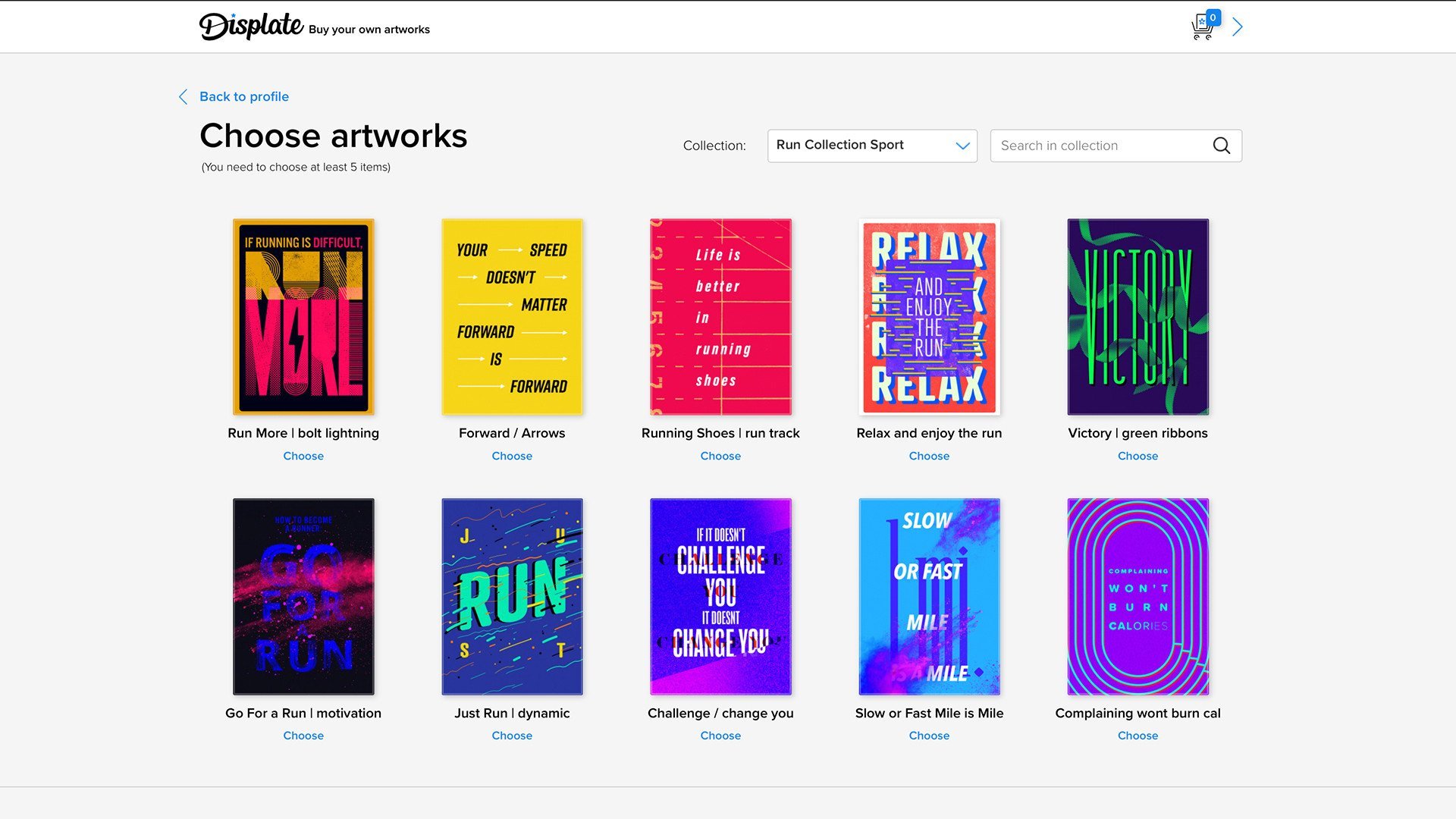 5. Now decide how many pieces you want to order of each design, add frames or a different finish
6. Use dropdown if you want to go to another collection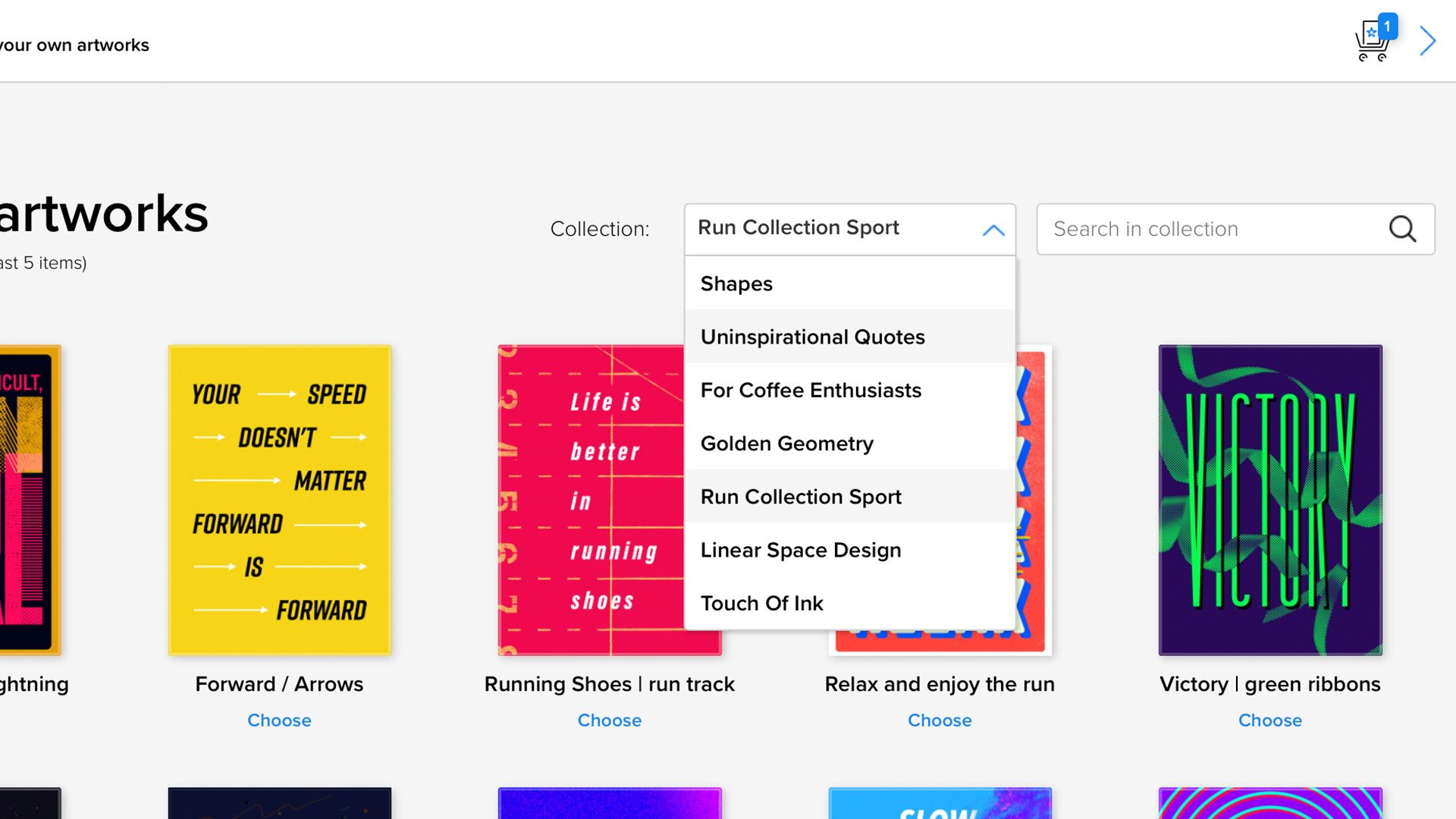 7. Make the order as usual
8. All that's left now is to wait for delivery 🙂
Easy? So now…
Or fill your profile and…
Q & A
Here are the answers to probably every question that will come to your mind, according to the Buy your own artworks feature.
Will I get a commission for the designs I order?
No, the final price is base and reduced by your commission.
Is there a minimum amount of prints I can order?
No, you can order even 1 print to use your artist's discount.
Can I buy my own artworks using a mobile phone?
No, this feature is now only available from the desktop.
Do I have to pay for shipping my own prints?
Yes, the shipping fee is the same as usual.
What if I live in a country Displate does not ship to?
In this case, you will not be able to order your own prints. We can always ship them to another place from the list of countries we deliver to. Please find the list here (Shipping section).
Can I return ordered prints?
Yes, we take care of returns as usual.
Does this feature work with other artists' artworks too?
No, this feature concerns your own Displates only. You are not able to buy the designs of other artists for the base price.
Now…
Go ahead, scroll to the bottom of your dashboard, and make use of this handy feature.
Upload dozens of new designs or try it with the ones you already have on Displate – the choice is yours. And if you are not a Displate artist yet – that is a perfect time to start – everything to make your artistic life better and even more creative.
Got extra questions? Feel free to drop us a line at [email protected] 
Have you still not created your Displate shop?