Hello Talent,
As you already know, our goal is to gather the most talented Artists from around the world and spread their artworks on premium quality, handcrafted metal plates called Displates, an innovative 21st century canvas for digital art.
Since you're among the best creators on Displate we'd like you to join our 
ART MASTERS CLUB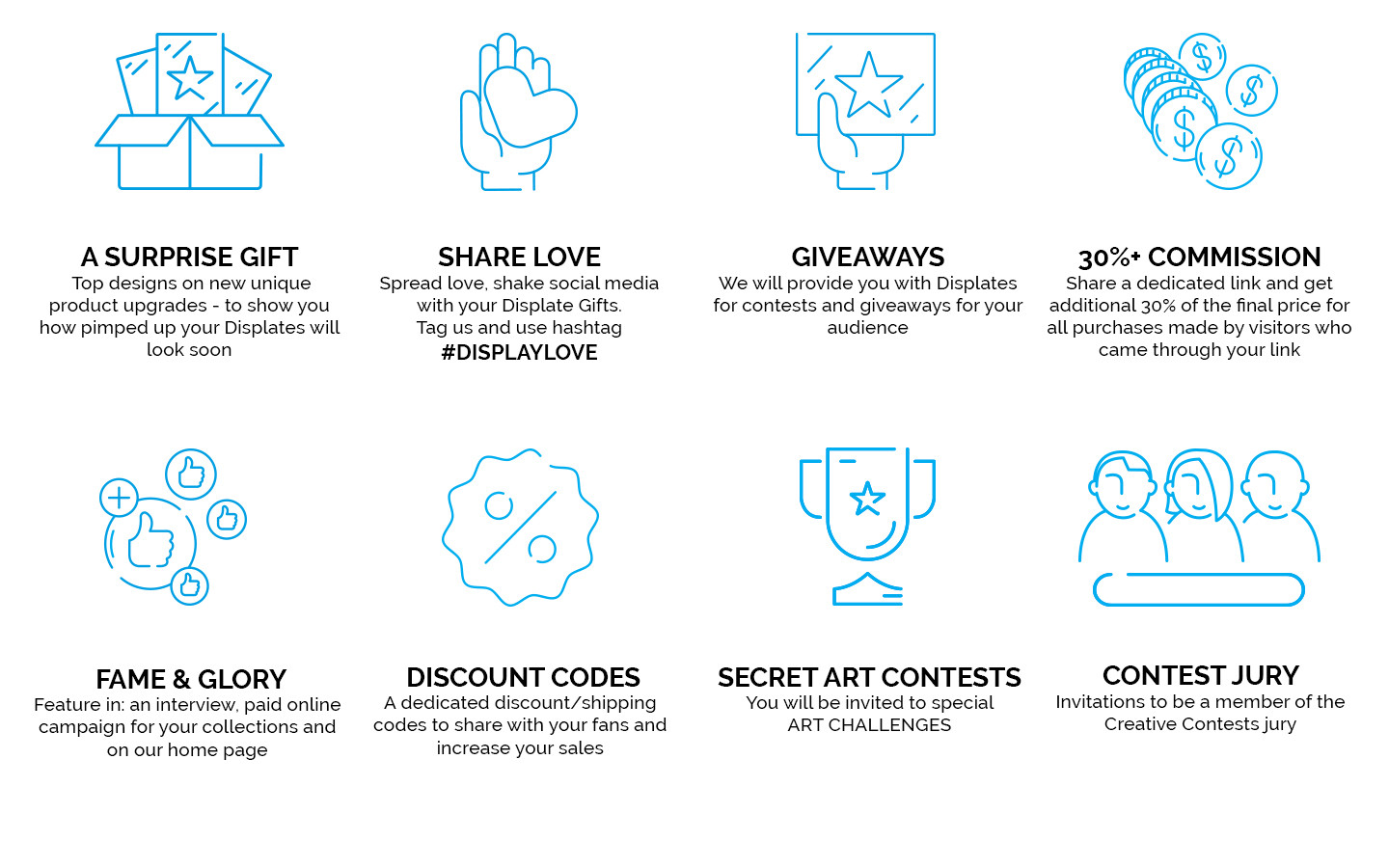 Interested in sampling, making giveaways, getting featured on our website and blog? Just please fill in the survey:
Let's collaborate!
Do you have any other collaboration ideas? Just drop us a line at [email protected] 
What's the trick?
There isn't any! We love art and love to share. Instead of us spending the money on paid ads with global players, we reward our friends and art lovers with generous %.

Get up to 4 times more for purchase made through your link! 
Regular Artist's Commission plus 30% when you are responsible for the sale by sharing links to your art.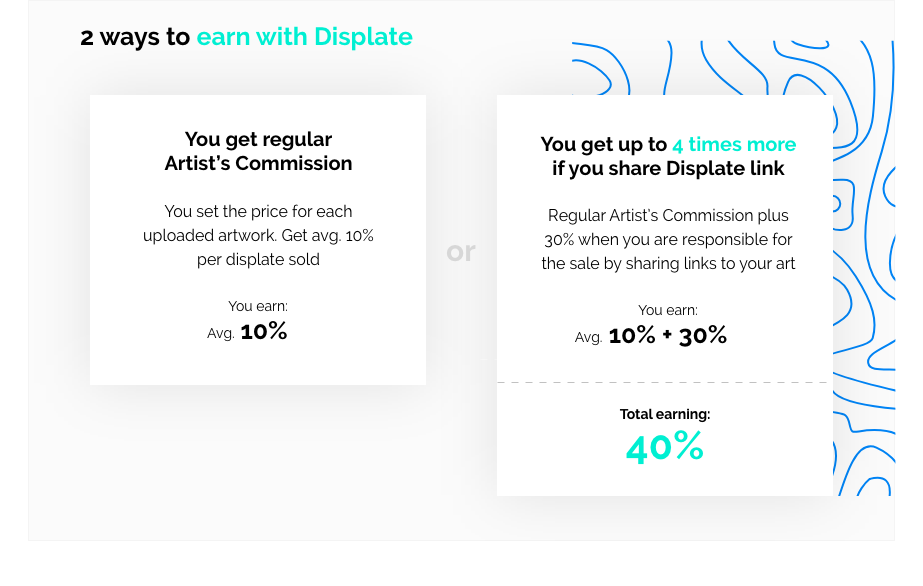 Wanna know EVERYTHING of how to become an Art Agent and get an extra 30% commision?
READ MORE or drop us a line at: [email protected]
IN SHORT
Displate is everything you need to further develop your artistic career. 
Stay creative.
Spread your art.
Earn with us.
Repeat.