If you have your website or social media channels you most probably already put there a link to your Displate (or any other) print shop. Good, but wait a minute, what link do you use?
If your Displate link looks like this:
it means that each time someone clicks it and buys your art, you lose your chance to increase your commission to 50% (!!).
You don't want that. You obviously want to grab more.
Good news. You can (and you will) earn your 41% extra commission by using Displate's Share and earn links everywhere you possibly can.
Steps to start earning 50% total commission
First things first. Read more about our Share and earn links and find your Share and earn buttons inside your profile, collection, or product pages.
Now answer these questions:
Do you have (or plan to open) your Displate art shop?
Do you have a website or portfolio with all of your artworks?
Do you run a blog with your designs, art inspirations, tutorials, etc.?
Do you publish your artworks on social media?
Are you planning to do all the above in a short period of time?
If you answered YES at least two times, you are ready to start earning your extra commission, and there are only 5 steps that keep you from getting it.
1. (If you haven't done it yet) Open your Displate shop and upload artworks into collections
Big and powerful collections are the heart of Displate. Make it easier for your customers to express their passions and give them what drives them. Putting artworks into themed (and extensive!) collections will give you a chance to promote various content and reach different audiences.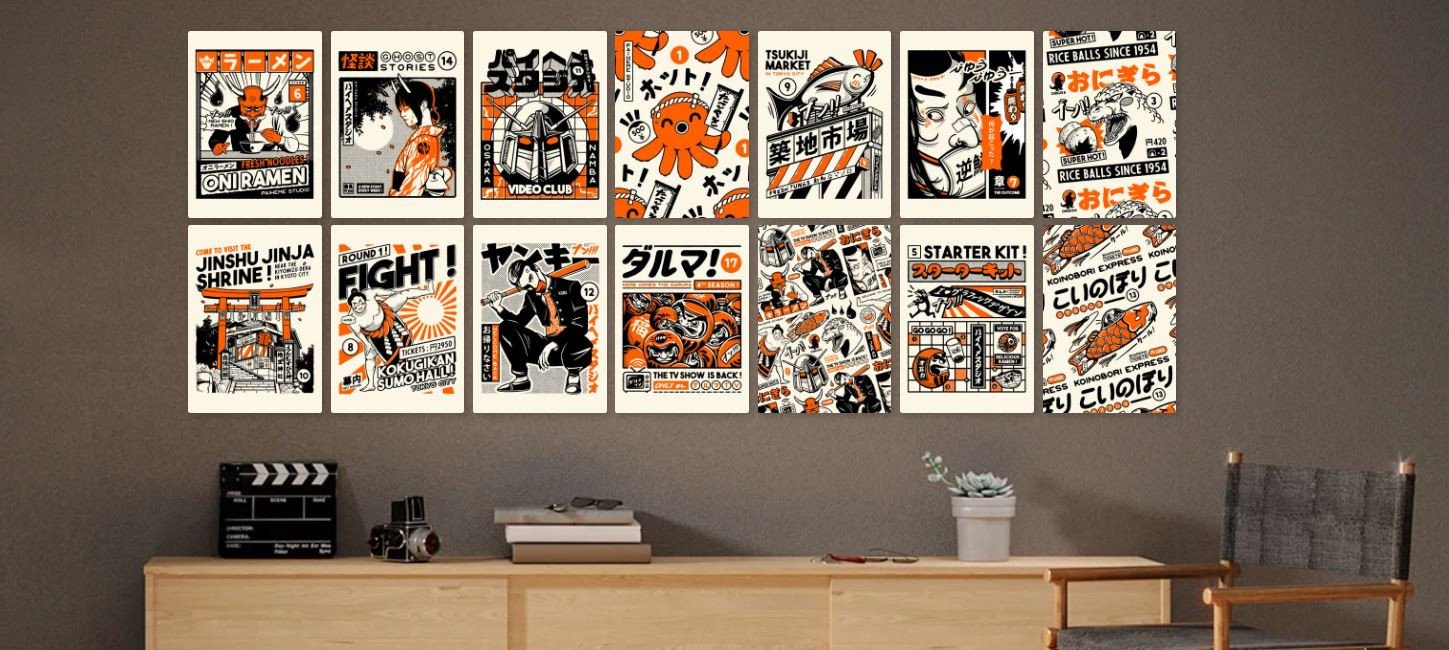 Want to know more about creating collections that sell? Read more on our blog.
And if you haven't opened your Displate shop yet, click below to register.

2. Find your Share and earn buttons and get those links
They're actually pretty easy to find. You don't need to choose one place that you wanna lead from your website or social media, we have everything covered. It will take you 10 seconds to find the links, 10 seconds to copy, and 10 seconds to paste them anywhere you want.
Share your profile…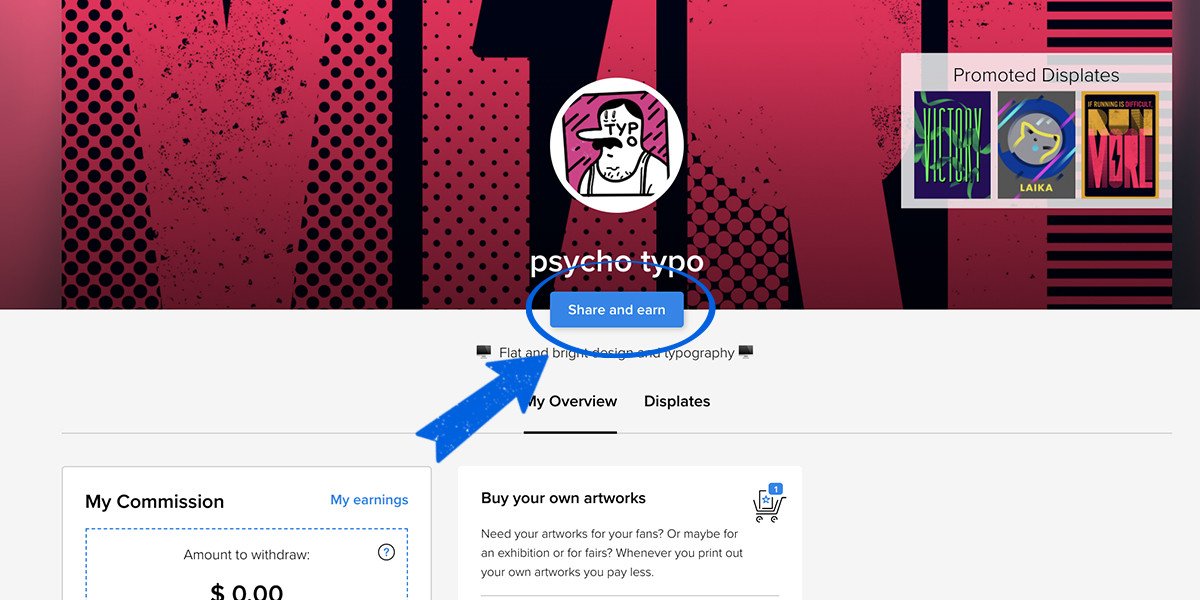 Collection…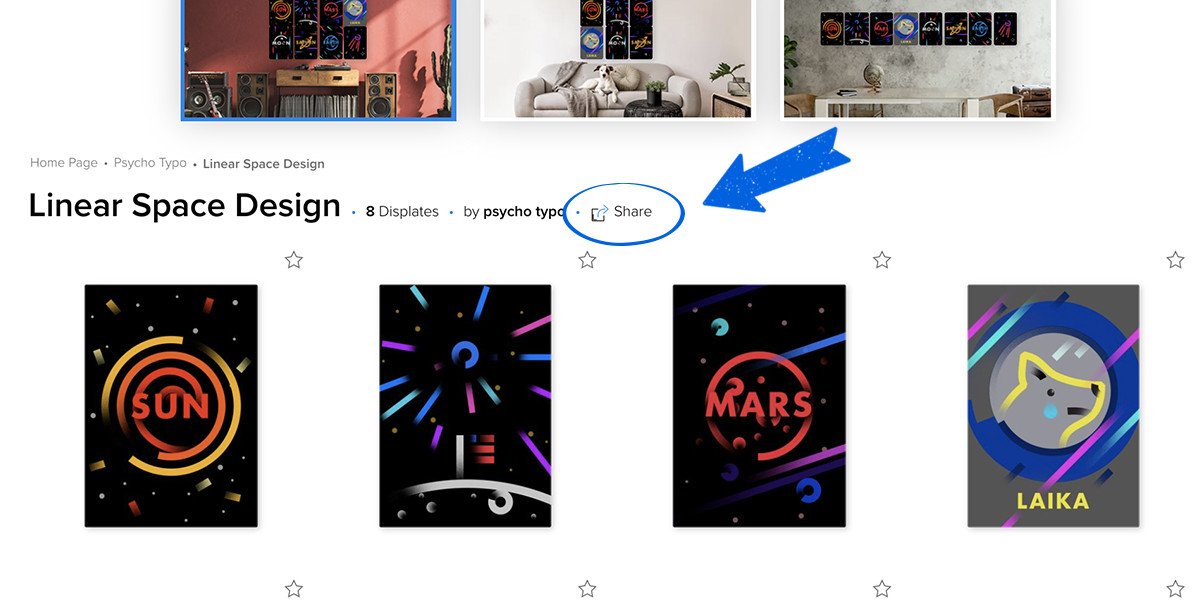 Or a single artwork: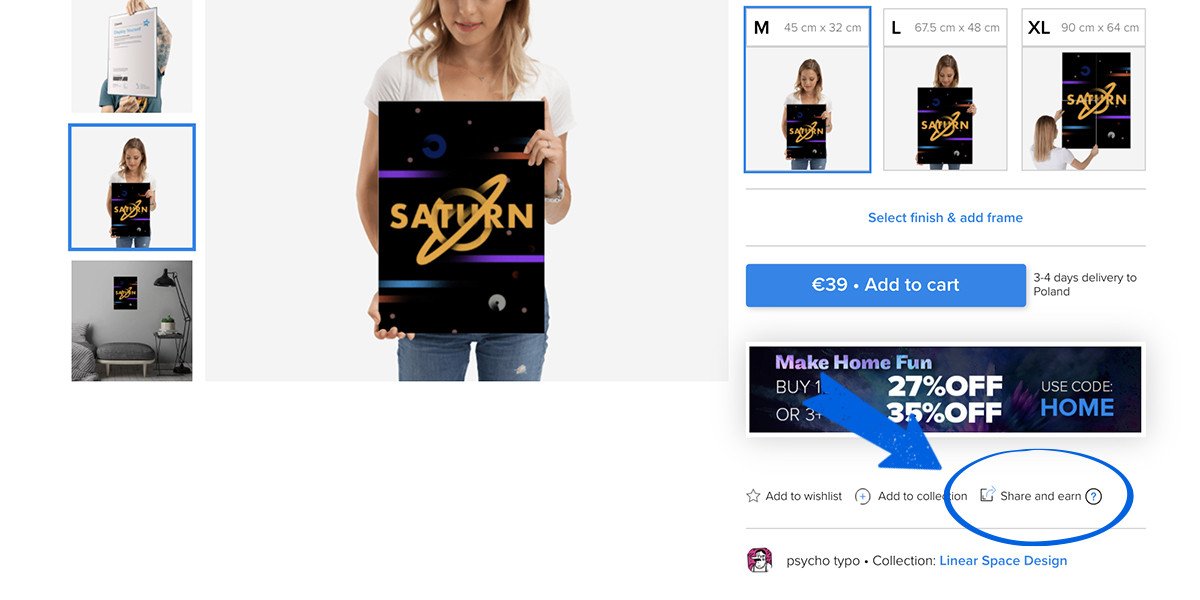 You can also find your Share and earn code in your Account Settings: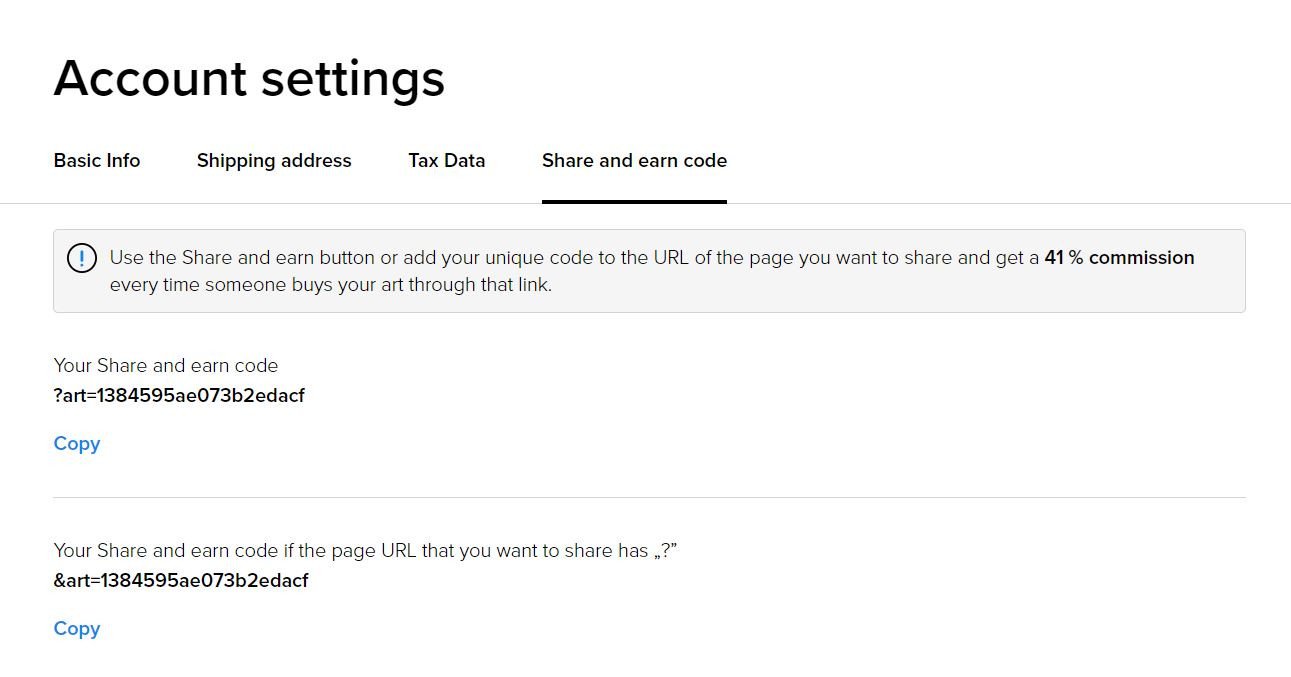 3. Paste your Share and earn link to a SHOP button
Trust us. You don't wanna have your regular link there. It just doesn't make sense. If you run your website or have a profile on any portfolio website, inform visitors that you sell metal prints on Displate and change the link to your Share and earn one. It will give you 50% total commission each time your fans buy your art.
Here's a stocklist on Mat Miller's website:

IAs you can see, it's also a good idea to encourage your future customers to click by using 'Shop my metal prints' instead of 'Shop' only. It will give them a more specific picture of what they will find under the link. 
4. Put your Share and earn links to all artworks in your portfolio
What's the chance that people visit your website because they actually wanna buy something from you? A big one. Make the most out of your website by giving your fans a chance to purchase their favorite designs as prints on metal.
Focus and put the link to every artwork, but make sure it's the Share and earn one, so you don't miss the chance to earn 50% total commission! 
5. Make sure you use your Share and earn links in social media
Your presence in social media is a reflection of what you're the best at. You want people to love your work and give you likes, but your real goal is to earn on your art. Here's what you need to do to earn 50% total commission with your links:
1) Update all your social media bios with the Share and earn link leading to your profile or best-selling collection. Choosing your most popular collection can actually pay off even more, as you can be sure about the potential in these designs.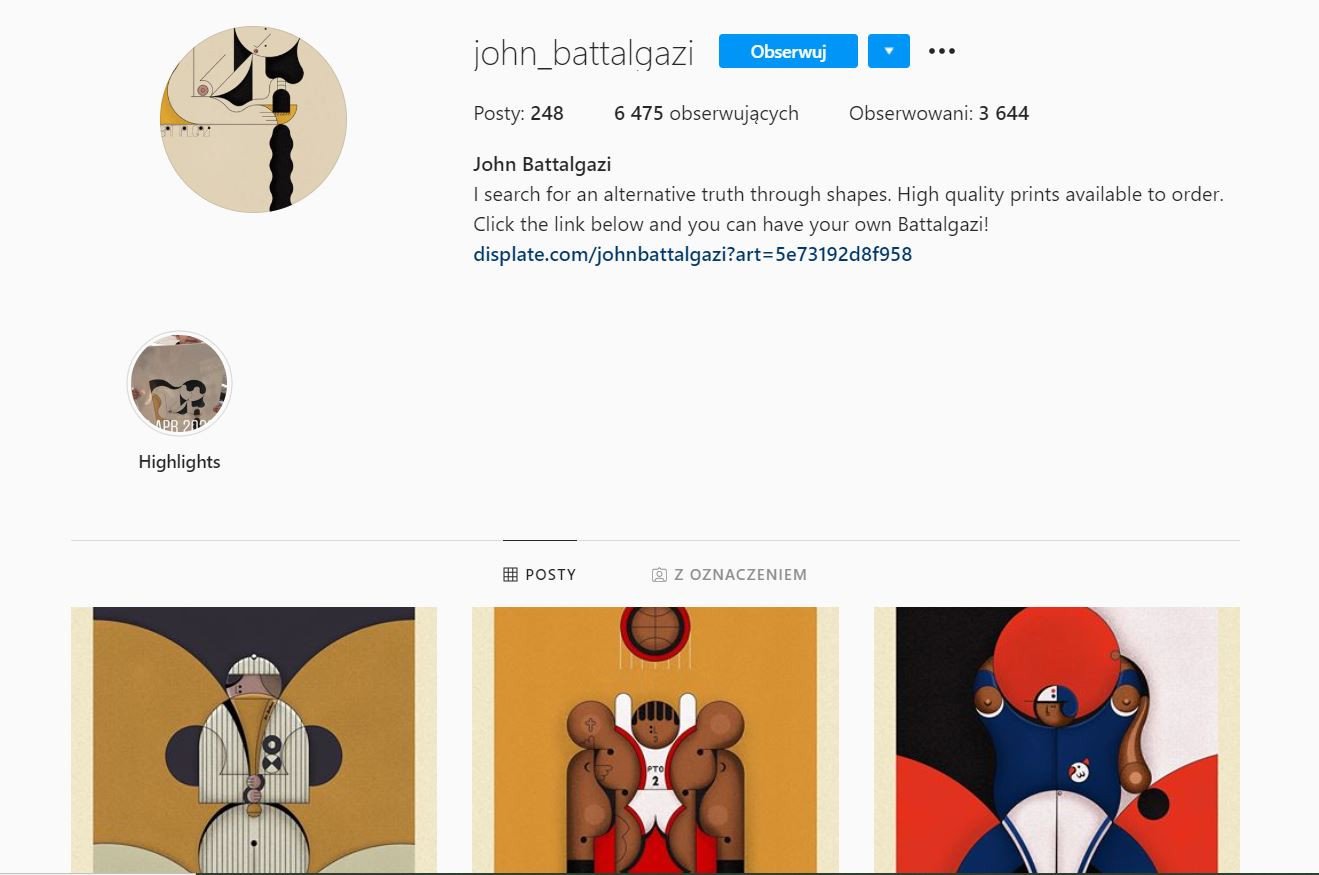 If you have more than one shop you sell your art at, just use Linktree and put all your favorite platforms in one place, like Paiheme did: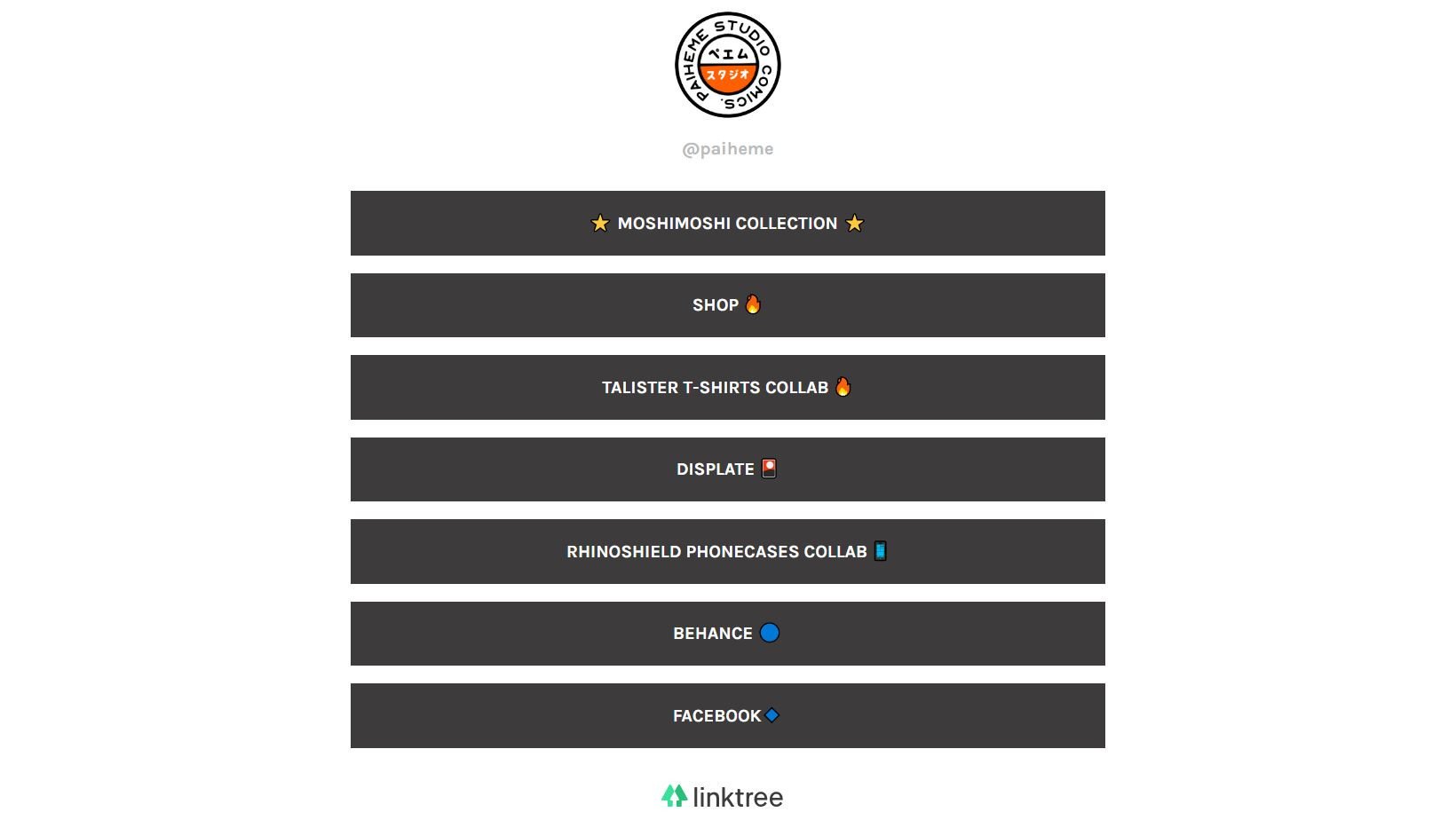 2) Add Share and earn links to all promo posts on Facebook or Twitter. They're clickable, so it's a great way to direct your followers straight on the product page.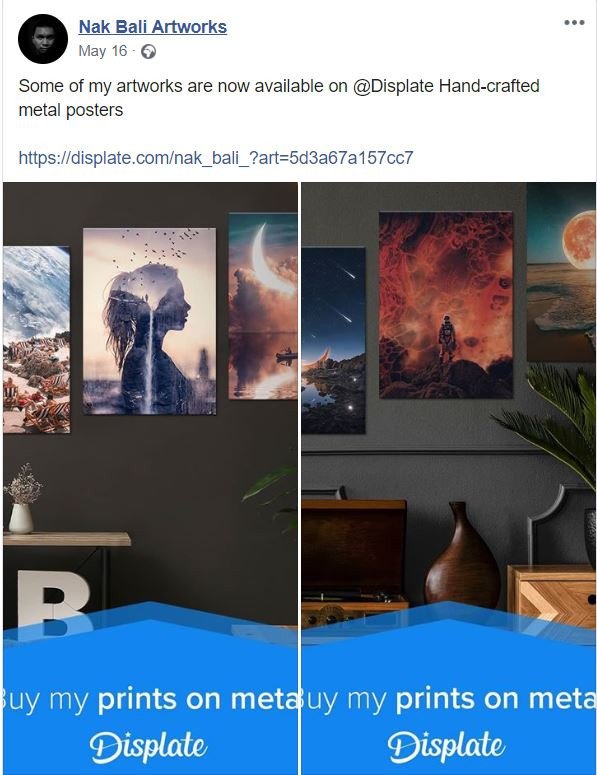 3)  If you have a business account on Instagram with over 10k followers, then you're able to put links to your stories. You know what to do – just paste the Share and earn link to the SWIPE UP.
4) If you run a Youtube channel, make sure to inform your viewers that you sell your metal prints on Displate and put the Share and earn in the video description. You can encourage the audience to click it by mentioning it a few times during the video. If they love you – they will definitely listen.
Got any other ideas for using your Share and earn links? Tell us in comments below!
Also on Displate Blog:
10 reasons to print your own artworks on metal